*Ceny uvedené v článku níže jsou platné ke dni zveřejnění článku. Tyto ceny se mohou čas od času měnit a mohou se lišit od cen v konkrétních prodejnách Primark.
Ať už jste novopečení rodiče, starostliví prarodiče nebo nadšené tetičky a strýčkové, od naší roztomilé vánoční řady se nebudete chtít odtrhnout a něco si určitě vyberete.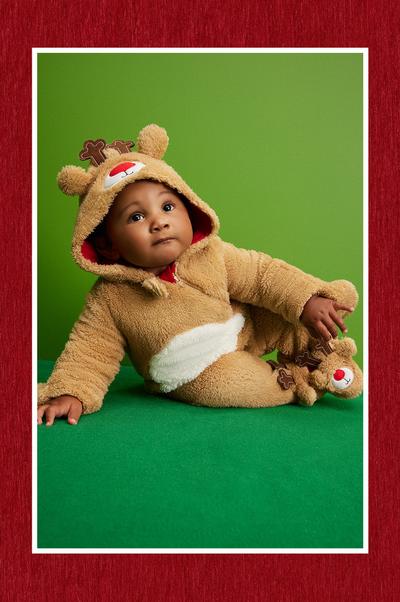 Novorozenecké vánoční outfity
Je čas na první maškarní úkol pro vaše nejmenší! Tak rychle k nám do prodejny pro to nejdůležitější z vašeho vánočního nákupního seznamu – může to být naše souprava se Santou, sobí kombinéza z imitace ovčí kožešiny nebo třeba overal ve stylu vánočního pudingu. Ať už se rozhodnete pro cokoliv, dlouho neotálejte, aby se kousek vyhlédnutý pro vaše maličké nevyprodal.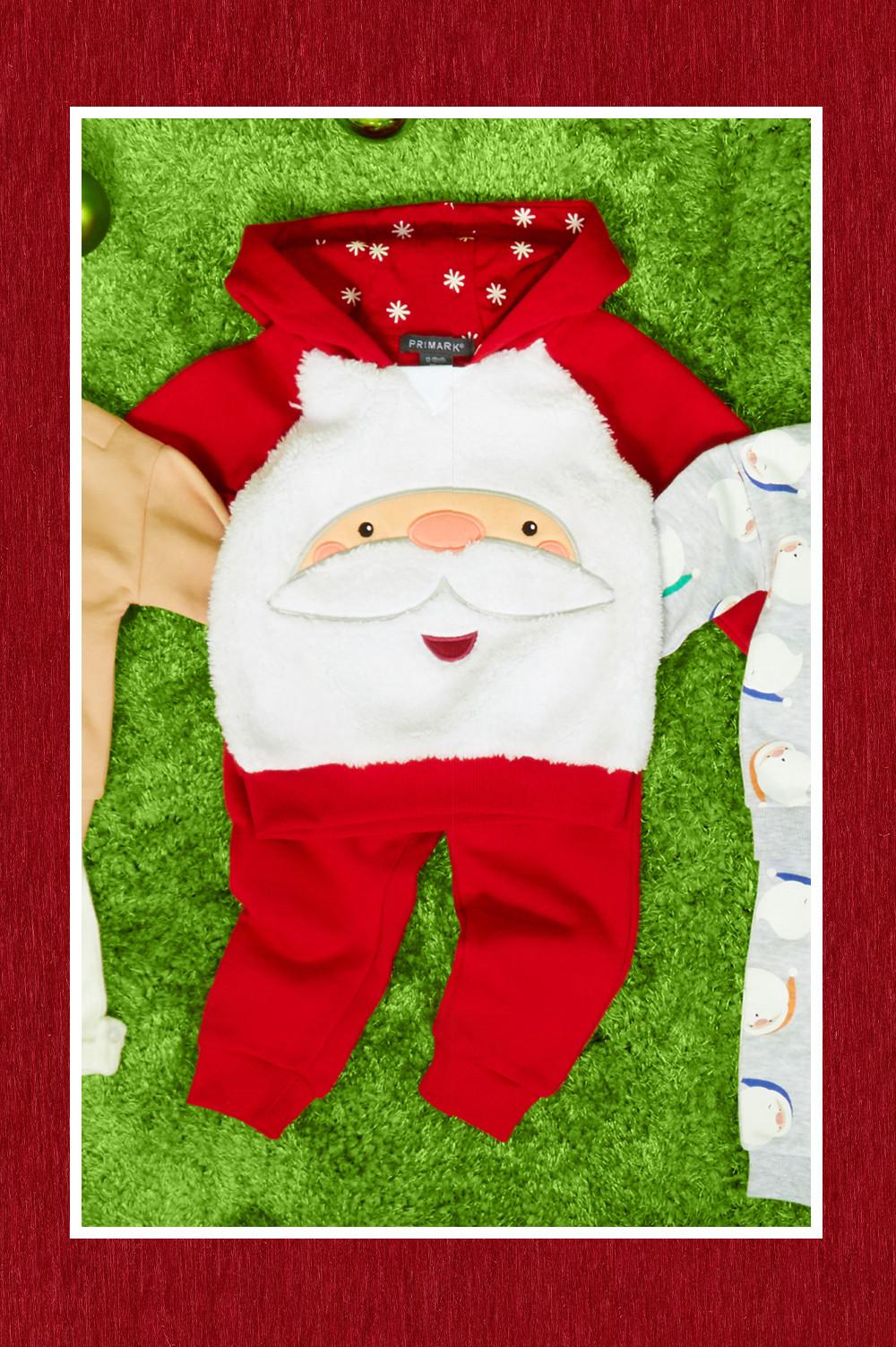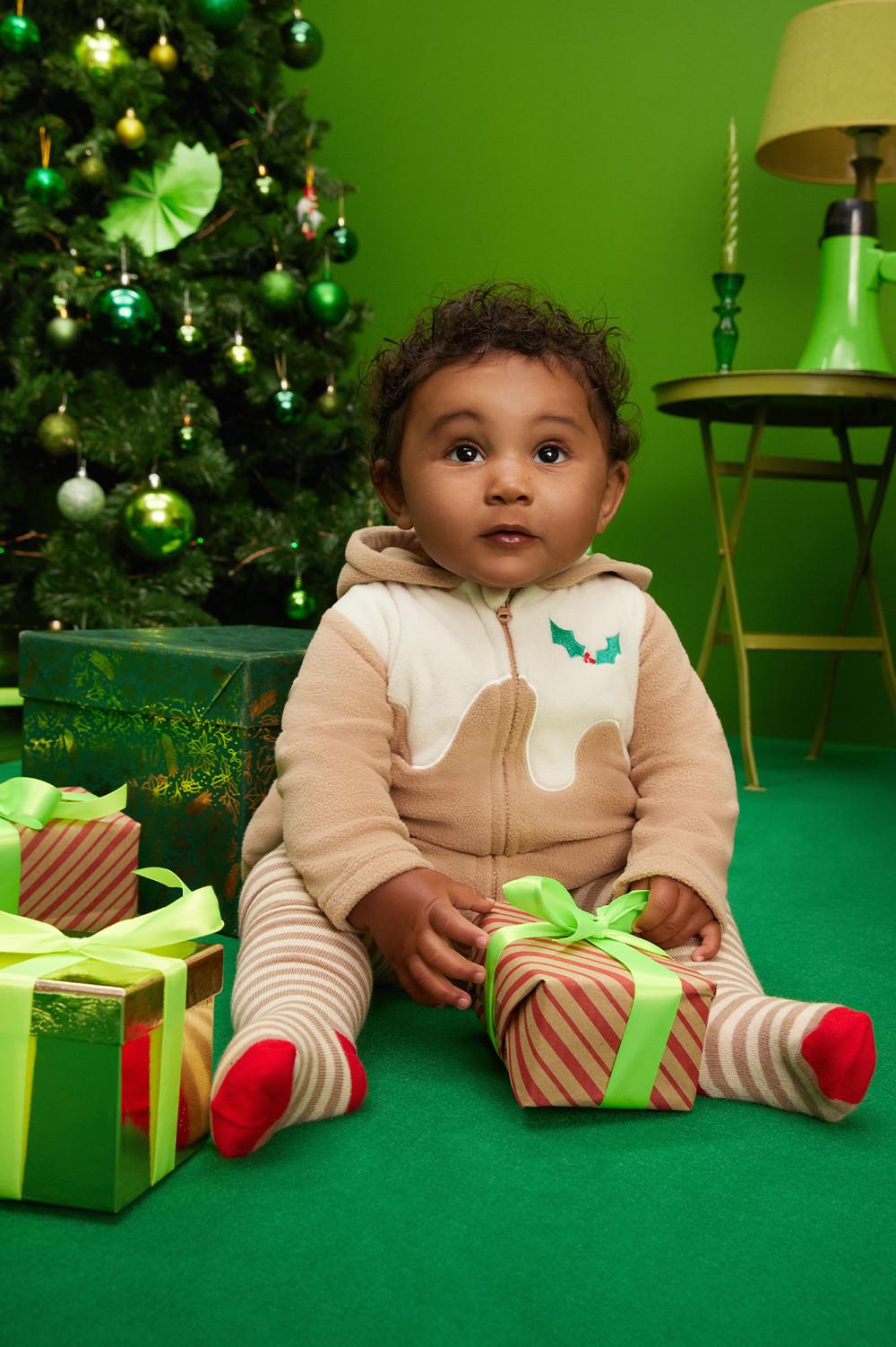 Nyní se můžete nad malými prstíky a nožičkami rozplývat navíc v DOKONALE svátečním duchu. Oblékněte je do rozkošných vánočních šatů s celoplošným potiskem, jako je naše šedo-červená souprava svetříku a tepláčků, ve které se bude každému miminku sladce spinkat před Štědrým dnem i po něm.
Pletené kojenecké soupravy
Hledáte pro své děťátko něco pořádného na Vánoce, co mu vydrží nejen do slunovratu, ale po celý rok? Nastartujte saně a hurá do prodejny pro něco hezkého. I když je zelená tradiční barvou Vánoc, kraluje módním přehlídkám po celý rok, takže naše pletená souprava se neztratí v žádném ročním období.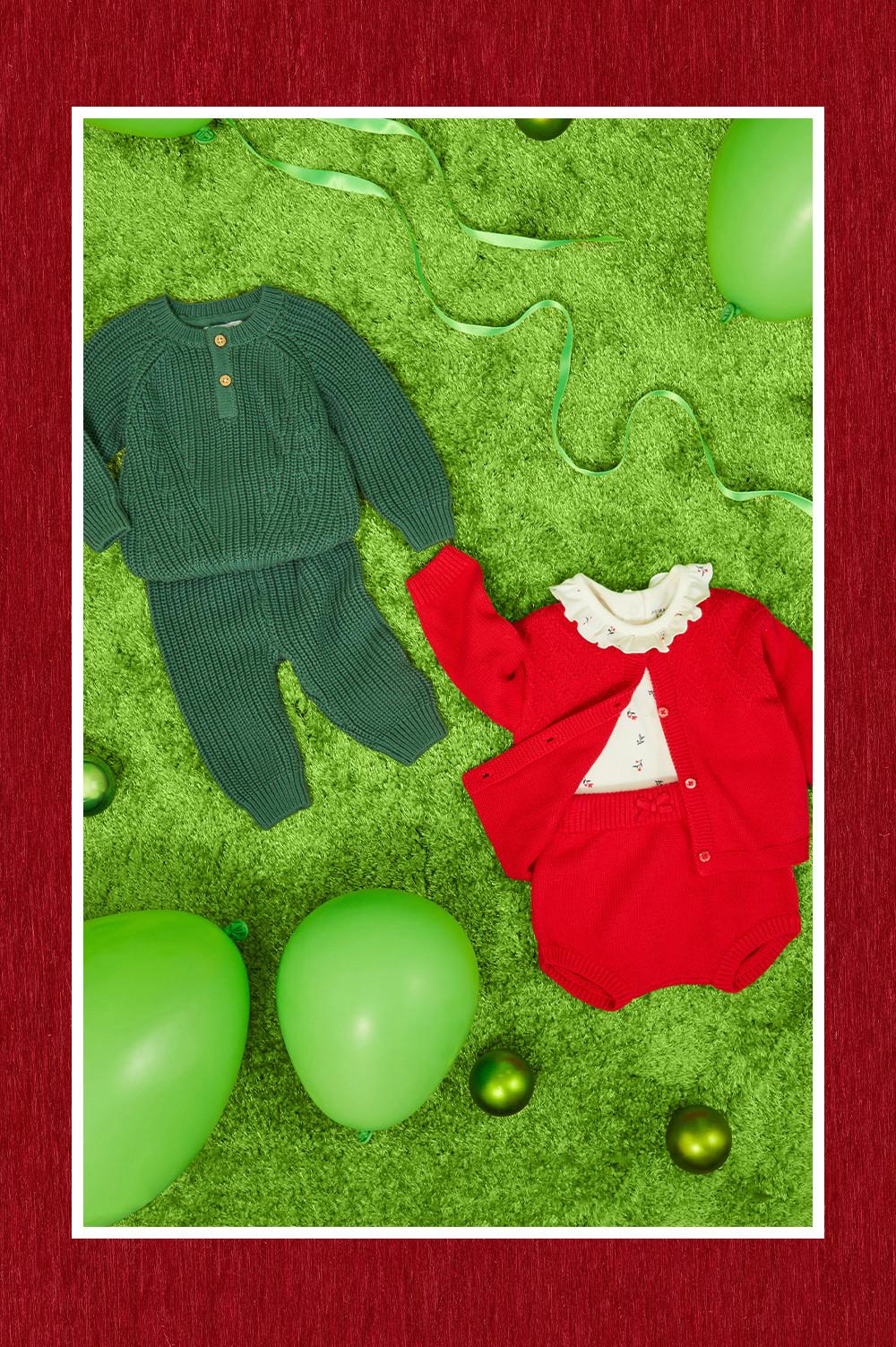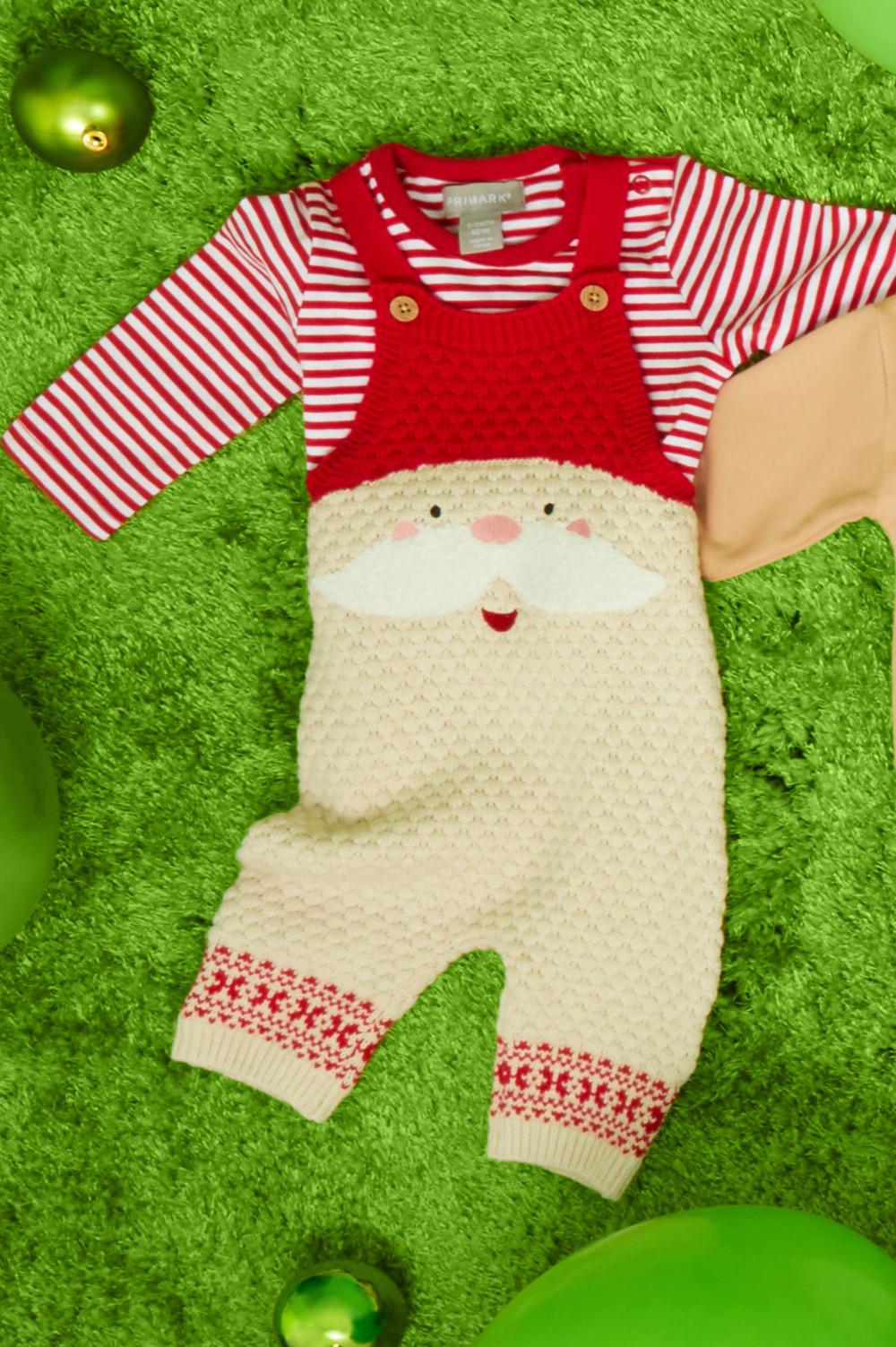 Totéž platí pro pletenou třídílnou soupravu s volánkovým límcem a pleteným kardiganem, kterou můžete kombinovat se všemi základními dětskými kousky a skvěle se osvědčí na zimních výpravách do říše divů i na jaře.
Párové soupravy pro novorozence