V minulém roce řada z nás pravidelně střídala dokola několik pyžamových souprav. Ale teď už je čas dát se trošku do gala a ukázat ostatním všechny outfity, které jste si naplánovali. Pokud hledáte nový outfit snů nebo si už nejste jisti, co si vzít na sebe, když jdete ven, prohlédněte si dobře tuto stránku a čerpejte inspiraci pro pánskou módu v roce 2021.
The Smart World Trend
Elegance se v roce 2020 ocitla poněkud v pozadí, ale letos jsou elegantní střihy opět v kurzu. Pokud se vracíte do kanceláře nebo vás dokonce čekají nějaké formální společenské události (což je sen), připravte si multifunkční blejzry, bundokošile, kvalitní trička nebo modely na míru. Už jste si mysleli, že tato slova vícekrát neuslyšíte, co? Elegantní polo-formální móda je trend, který si letos zaslouží vaši pozornost!
The Lounge Room Trend
Lhali bychom, kdybychom tvrdili, že ležérní oblečení je pryč. Kdepak. A ani nechceme, aby zmizelo. Trend domácího oblečení dosáhl v minulém roce nových rozměrů. Umožnil nám nosit jednoduché a pohodlné oděvy a hladce střídat klidnější a aktivnější činnosti. Jak to vypadá, je to trend, který nás jen tak neopustí. Jeho základem jsou kvalitní kousky, které si snadno upravíte podle svého stylu. A obrovskou renesanci samozřejmě zažívají pyžama.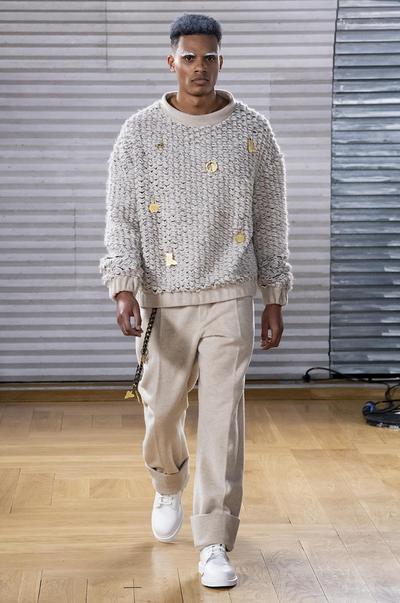 The Acid Skate Trend
Tohle je nestárnoucí zábavný trend, který momentálně pro zlepšení nálady a zpestření našich životů opravdu potřebujeme. Očekávejte návrat havajských košil a vojenských bund a kalhot. Očekávejte, že se váš Instagram zaplní obrázky batikovaných triček i triček s vašimi oblíbenými kapelami a interprety. Tento trend nám připomíná kouzlo devadesátek, doplňují ho jenom o moderní linie a potisky. Letos v létě bude opravdu in.