Pokud někdo opravdu rozumí letnímu stylu, je to náš Kem Cetinay.Po obrovském úspěchu jeho řady pro podzim/zimu 2022 se Kem vrací s nejnovější kolekcí modelů do teplejších dnů, od letních pánských obleků přes košile s potiskem po lehké soupravy.
Pánské letní obleky pro svatební hosty
Když se chystáte na letní svatbu, hlavní je se v oblečení neupéct. Lehké, prodyšné materiály a světlejší barevná paleta vám dodá ten správný punc "letní lásky".
Když se potřebujete v létě slavnostně obléknout, nejdůležitější je regulace tělesné teploty. Plátěný oblek je to pravé, když chcete vypadat elegantně (a svěže).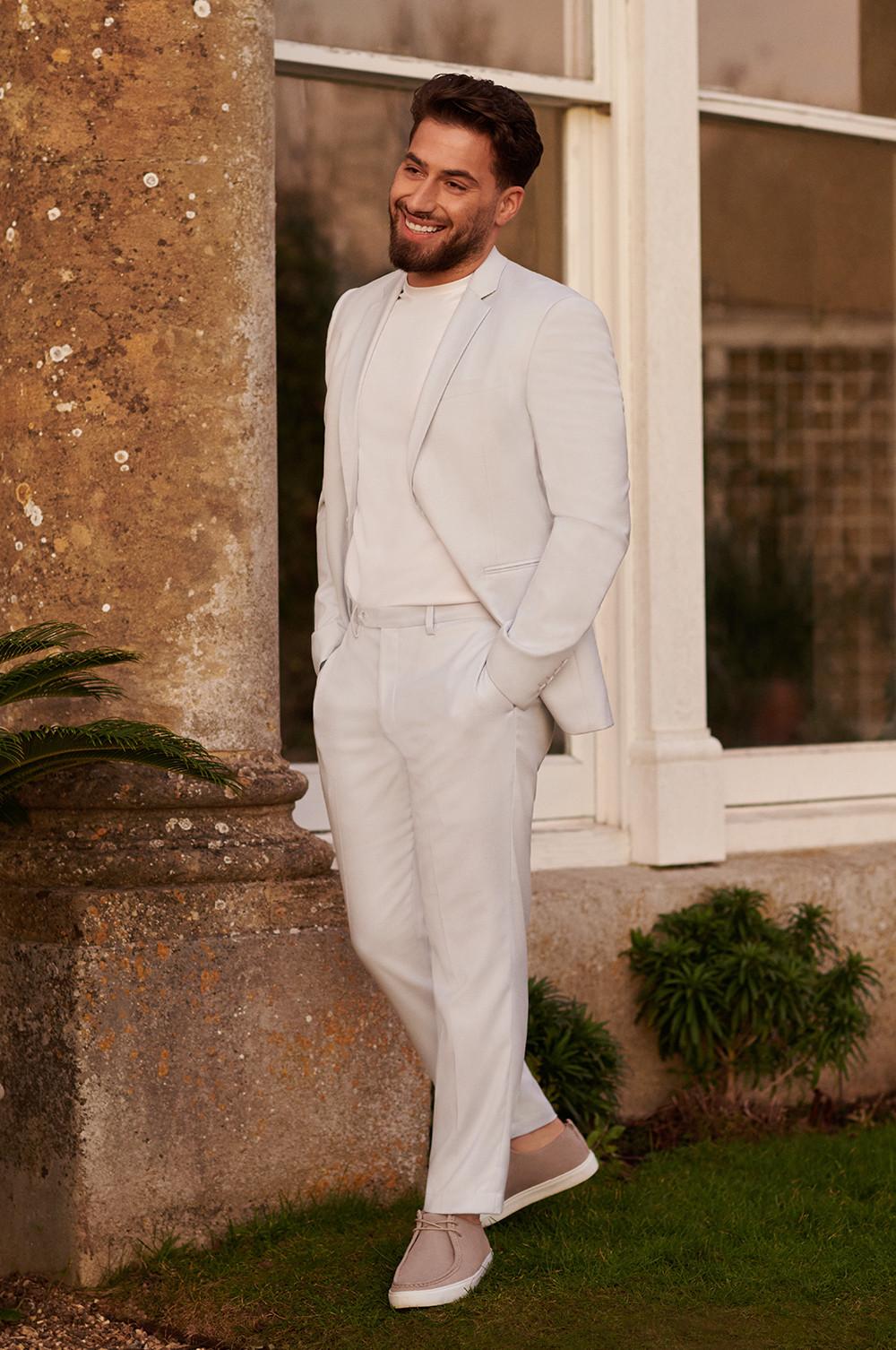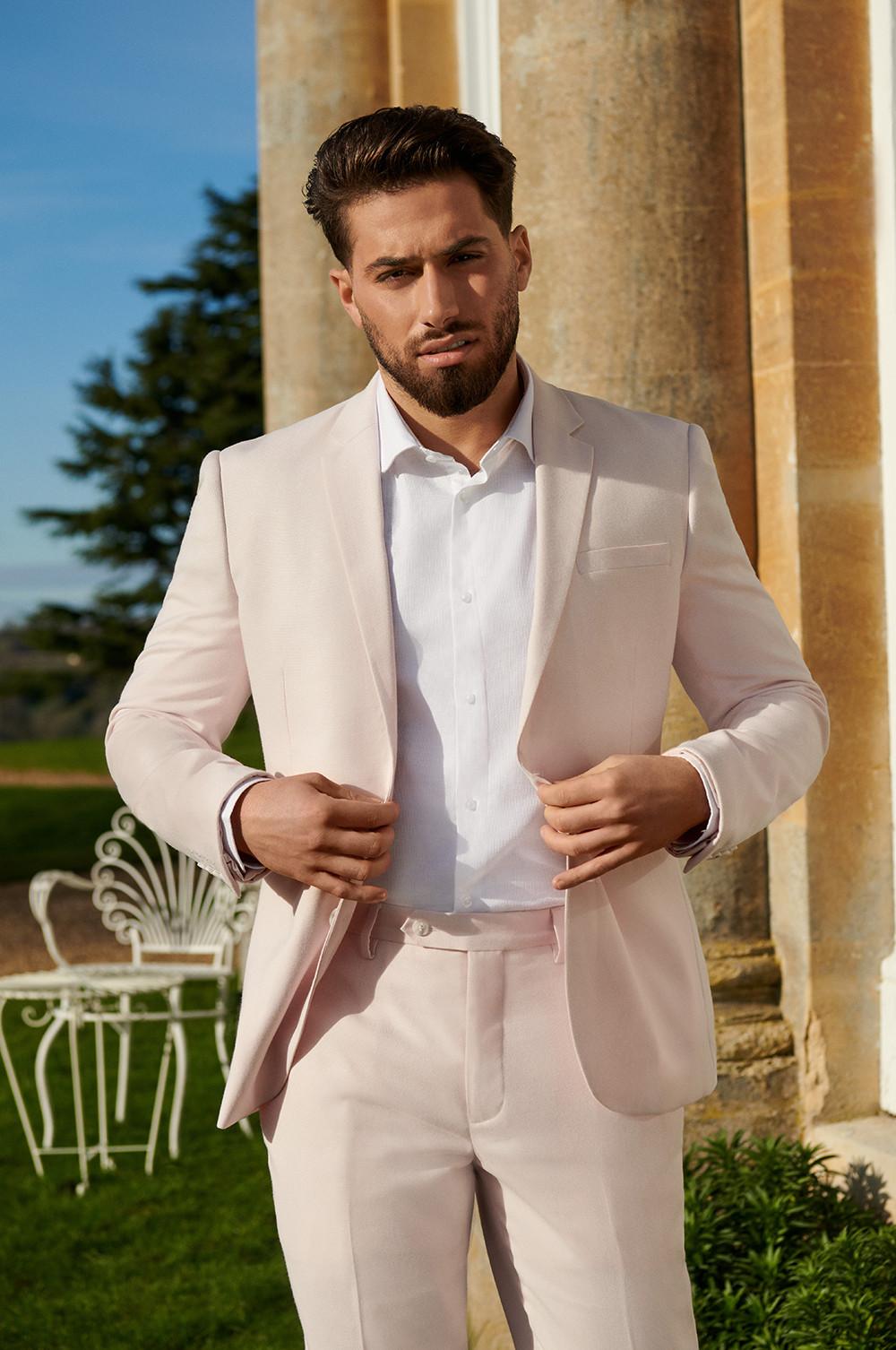 Pokud hledáte nějaký víc letní odstín, světle růžový oblek z Kemovy kolekce může být pro vás to pravé. Oba obleky z kolekce jsou vyrobeny z úpletu panama. Díky tomu v létě příjemně chladí, protože sluneční paprsky nepohlcují, ale odrážejí, aniž by to nějak ubralo na Kemově jedinečném designérském stylu.
Pánské letní košile
Hledáte něco nového do kufru? Zkuste na chvíli zapomenout na osvědčené modré a čistě bílé košile s límečkem. Co takhle úpletová košile? Na první pohled se může zdát, že pletenina není na léto to pravé ořechové. Ale košile s reliéfem z Kemovy kolekce je vyrobena z velmi lehkého úpletu. Má nestrukturovaný límeček a zapínání na knoflíky. Výborně poslouží při všech letních příležitostech.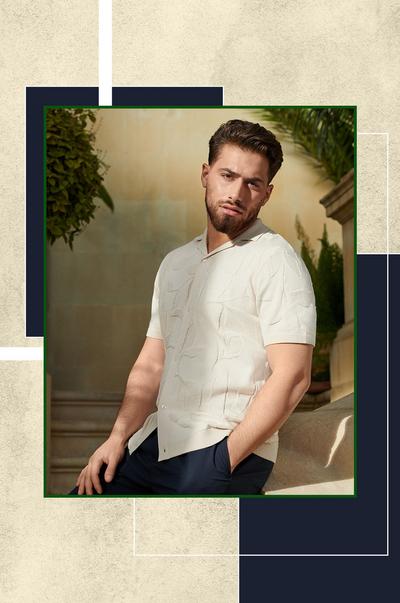 Geometrické vzory a proužky dokonale vyladí váš outfit a zajistí tu správnou siluetu. Tmavě modrá a krémová jsou osvědčené barvy, které udělají z "prázdninového oděvu" elegantní letní košili. Zvolte vedlejší odstín ze vzoru košile a podle něj si vyberte sladěné kalhoty nebo šortky.K tomu sandály s dvěma pásky a sluneční brýle. U bazénu vám to bude slušet.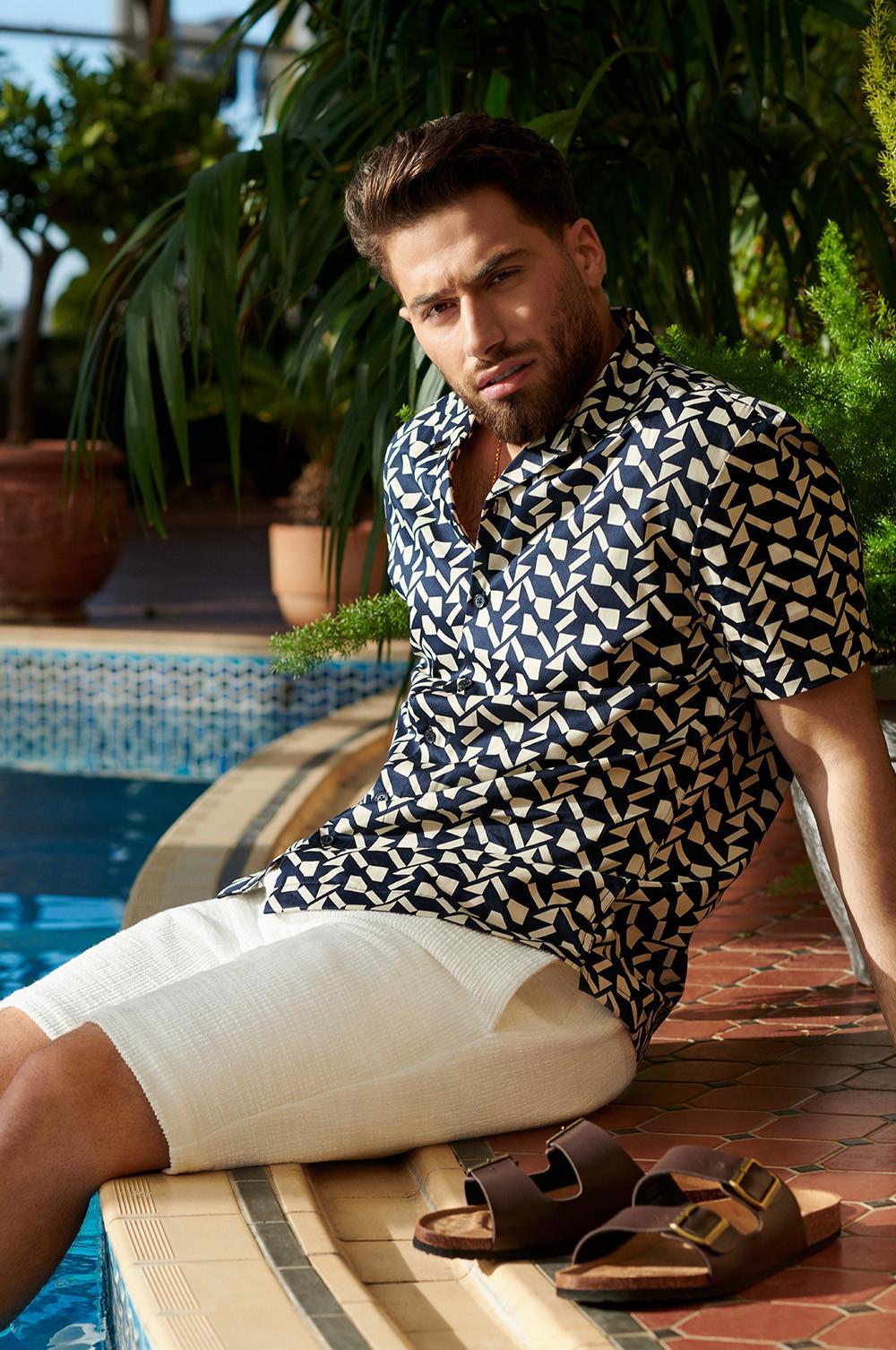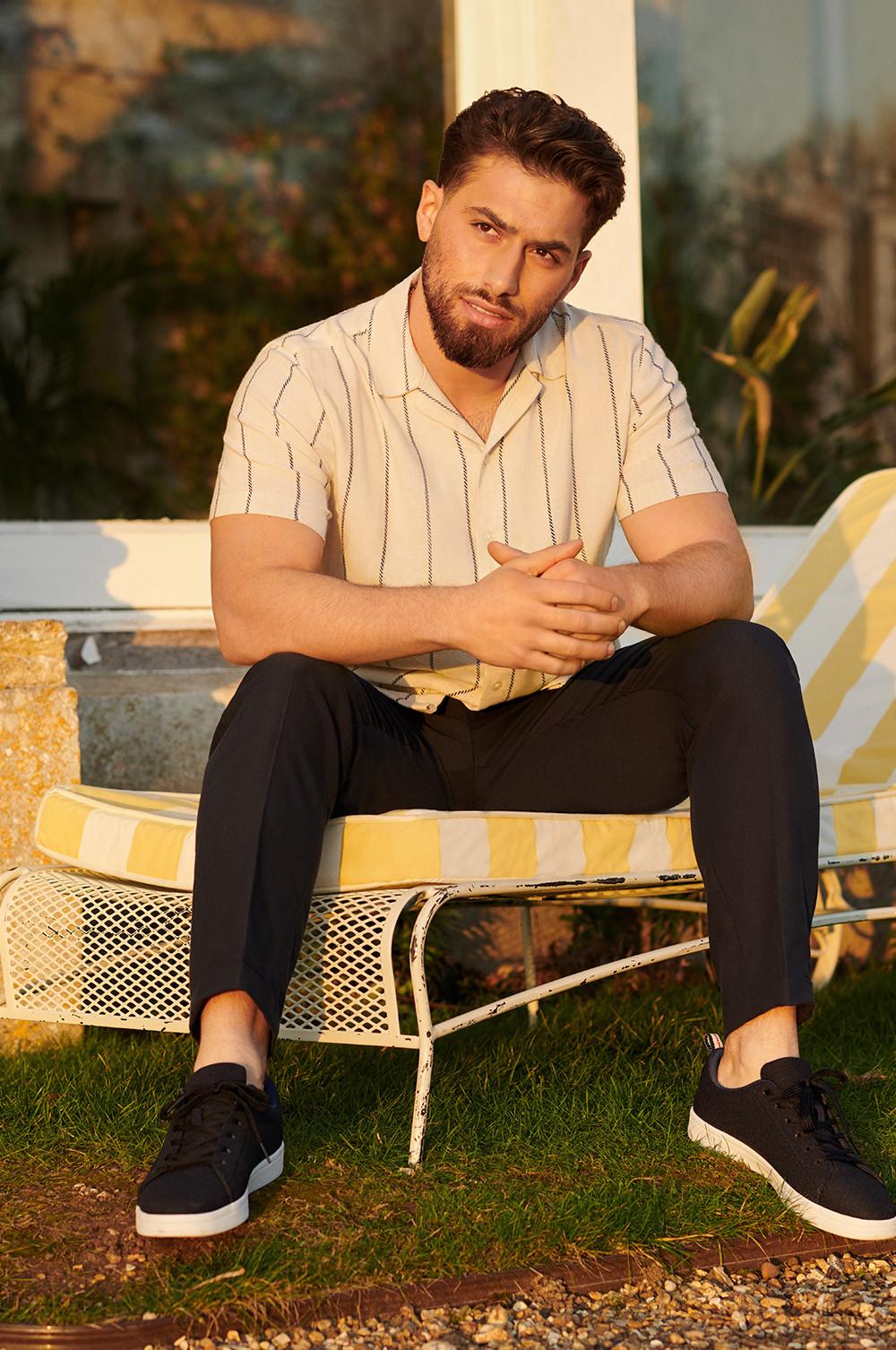 Letní soupravy
Až se budete chystat na letiště, vyměňte sladěnou mikinu s kapucí a tepláky za elegantní soupravu šortek a shacketu, ať vypadáte při západu slunce k světu. Díky interlokovému úpletu vypadají tyto letní kousky, které můžete nosit samostatně i jako soupravu, opravdu luxusně. Šortky mají volnější střih a je pamatováno na kapsičku, takže můžete vše libovolně kombinovat v neformálním stylu. K tomu stačí už jen jednoduché bílé tričko, nové tenisky a zlatý řetízek.