Creating a well-loved wardrobe is all about timeless classic pieces that can be transitioned throughout the seasons. From OG basics like jeans and t-shirts to knit and outerwear options, our Primark Cares label contains everything you to need to create a wealth of fresh 'fits for the sudden influx of plans coming your way. Did you know 25% of our clothes come from our Primark Cares label? Which means 1 in 4 of our clothes are made from recycled or more sustainably sourced materials.
Klasické volnočasové oblečení
Přiznejme si, že nejběžnější kombinací jsou džíny a tričko. Ať už ve formálnějším, nebo ležérnějším stylu, vždycky je to sázka na jistotu.
Chcete-li se rychle obléct a moc o tom nepřemýšlet, vezměte si třeba super skinny nebo slim džíny a volné triko. Neokoukaný vrstvený vzhled tomu dodá hřejivá vesta a tenisky.
Že se nechcete vzdát pohodlného domácího oblečení, na které jste si při práci z domova tak zvykli? V tom případě si místo džín natáhněte přes den oblíbené tepláky. A když vás v pozdních hodinách vyžene mlsná do večerky, vůbec se nemusíte bát ponožek v sandálech!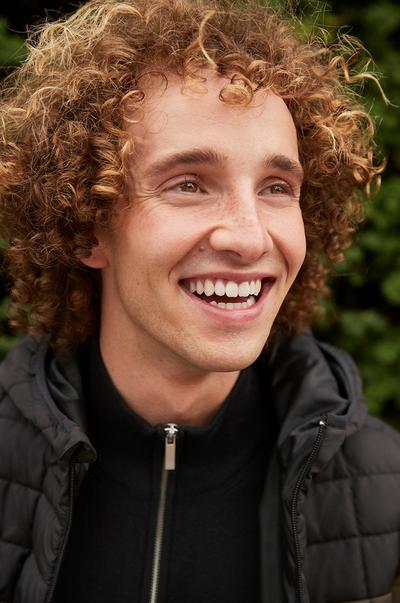 Nebojte se kontrastů
Hoďte pravidla za hlavu a kombinujte elegantní večerní kousky s komfortními a volnočasovými. Tenhle styl bude v letošní podzimní a zimní sezóně in. K topu se zapínáním na čtvrt zip si vezměte světlé seprané džíny a dlouhou prošívanou bundu. Smart casual jako z učebnice! Zhruba 27 procent bavlny, kterou používáme při výrobě oblečení, dnes pochází z recyklace, bio farem nebo našeho Programu udržitelného pěstování bavlny.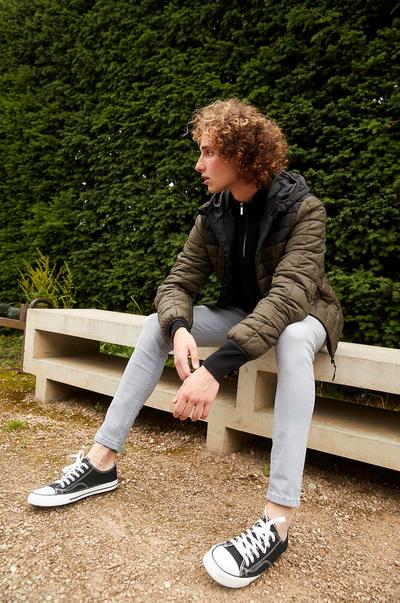 Tonal = Timeless
Longevity is at the heart of this label right the way down to the colour palette. The navy, khaki, black and beige tones have been selected as the core colours for these carefully curated pieces, to ensure they can be mixed and matched with each other and incorporated into your pre-existing wardrobe with ease.