Batikované soupravy
Jste připravená na batiku? Ano, jsou to nápadné vzory, o tom není pochyb. Ale s našimi krátkými mikinami a sladěnými sukněmi snadno vytvoříte požadovaný vzhled. Máme růžové, žluté a modré soupravy, které můžete snadno kombinovat a trošku si tak oživit šatník. Už nemusíte batikovat doma v hrnci. Naše soupravy nabízíme za příznivé ceny, takže si můžete ušetřit námahu.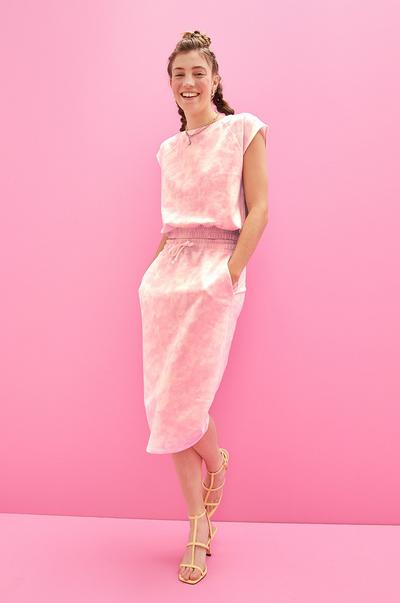 Trička z bio bavlny
Ještě jste nepřišla na chuť vyvazované batice? Naše nabídka volných pastelových triček vás přiměje změnit názor! Jsou vyrobeny z bio bavlny, aby byly šetrnější k životnímu prostředí. A cena pouhých 155 Kč za jedno vás určitě nezruinuje. K němu džíny se širokými nohavicemi a sandály na silné podešvi, a máte vyhráno.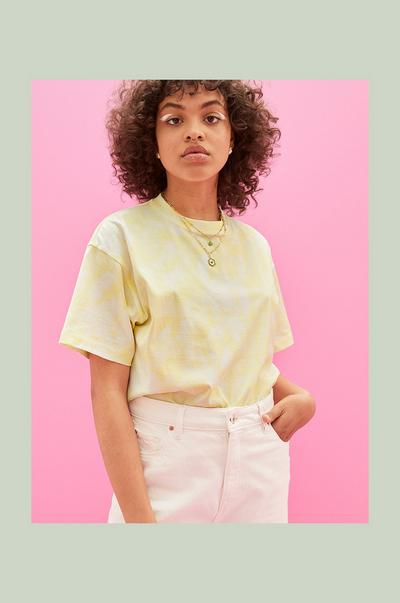 Veselá bižuterie
Mladistvá, pestrobarevná korálková bižuterie z vašeho dětství je zpět. Splétané číslice inspirované náramky přátelství, korálky se slogany a pestrobarevné bangle náramky budou v létě v kurzu a my máme všeho dostatek. Navíc nabízíme i vícedílné sady, o které se můžete rozdělit s přáteli. Díky našim sadám náhrdelníků různých délek už nebudete muset složitě vybírat, co s čím zkombinovat. Při vrstvení jasné bižuterie se zlatými a stříbrnými prvky dbejte na to, ať to vypadá elegantně a nikoliv dětsky.