Využíváme každé příležitosti k tomu, abychom se mohly pořádně obléknout a vynahradily si dobu, kde se na módu zapomínalo. Pokud to vypadá na sluníčko a uvolnění omezení ani čerstvý jarní vzduch vás dostatečně nemotivují k tomu, abyste se oblékla, prohlédněte si naši nejnovější kolekci s hravými pastelovými odstíny a veselými potisky, ve které najdete spoustu inspirace.
Květované šaty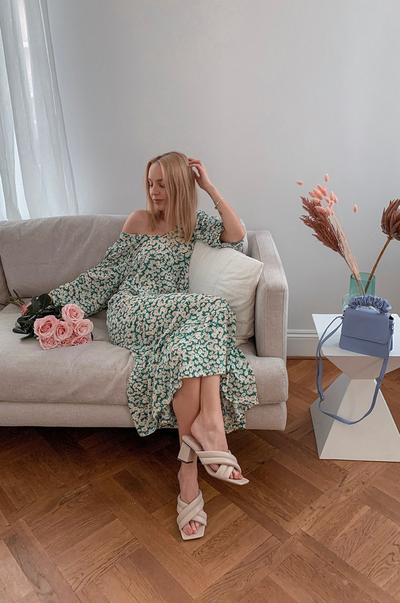 Květinové vzory na jaro/léto? Může to znít jako klišé, ale po roce, kdy byly ženské vzory vytlačeny jednoduchými tričky a mikinami, jsme zpět se vší parádou. Máme v nabídce spoustu různých stylů včetně pohodlných šatů na doma i těch, které se skvěle hodí na vycházku, takže máte z čeho vybírat. Pokud se teplota nevyšplhá tak vysoko, jak jste očekávaly, prostě si přes květované šaty přetáhněte oblíbenou mikinu.
Pastelové kostýmy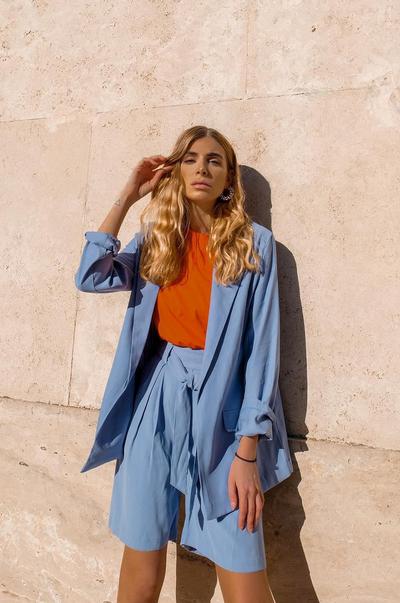 Ať už se vracíte do práce, nebo ne, pár kostýmků je přesně to, co potřebujete, aby bylo vidět, že jste si dala záležet. Vychutnejte si znovu kouzlo okamžiku a vklouzněte do pastelového blejzru, se kterým dostanou vaše klasické džíny a tričko nový šmrnc. Sladěná souprava nemusí být strohá a formální. Vyberte si některý z naších odstínů inspirovaných zmrzlinami a dodejte svému outfitu výraznou letní příchuť.
Sladěné soupravy s potiskem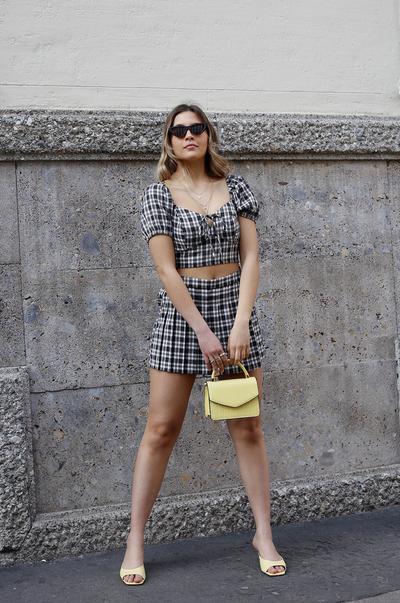 Pokud se vám už omrzely tepláky, ale ještě si netroufáte opět plánovat nové outfity, máme pro vás výrazné sladěné soupravy, které to vyřeší za vás. Zamilovaly jsme si snadnost, kterou nám sladěné soupravy nabízely během lockdownu. Tak proč se jí vzdávat? Stačí přidat oblíbené boty a doplňky, a je hotovo.