Pokud jste spíš na neutrálnější barvy, s touto kolekcí změníte názor. Této sezóně vévodí sytě barevné odstíny. Přehlídková mola jsou plná odvážných barev a na vašem kanálu se to hemží kontrastními kombinacemi, a tak letos jednoznačně zabodujete v modelech s barevnými bloky.
Co jsou barevné bloky?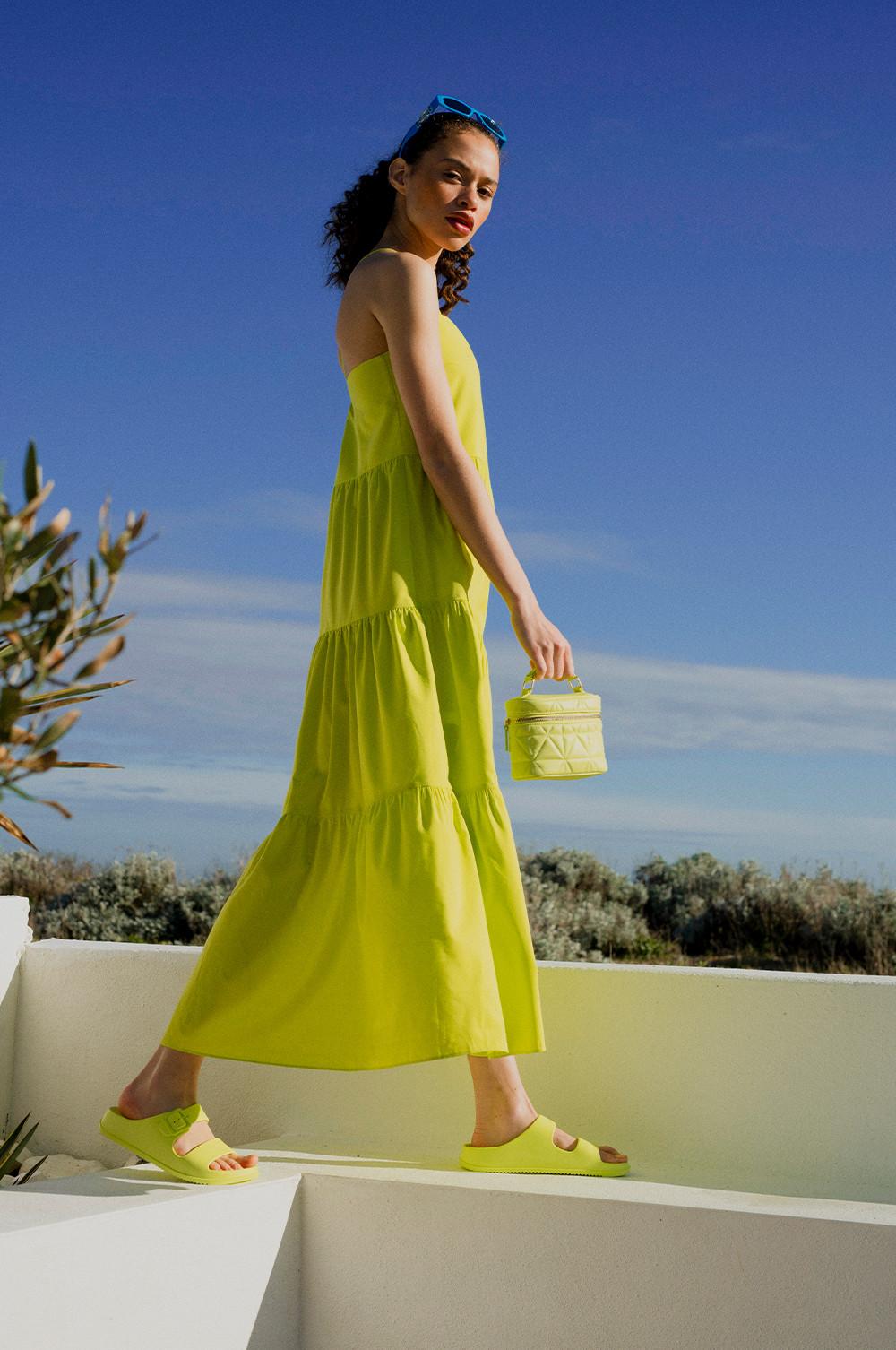 Je to prosté. Barevné bloky vzniknou kombinací dvou nebo více kousků výrazné barvy, přičemž jde často o kontrastní barvy, abyste byla od hlavy až k patě nepřehlédnutelná. Móda barevných bloků se poprvé objevila na přehlídkových molech v šedesátých letech a stal se z ní kultovní módní trend.
Kombinace barevných bloků
Že modrá a zelená do šatníku nepatří? Nesmysl. Nová sezóna jde proti všem módním pravidlům a největším trendem jsou mimo jiné veselé dopaminové modely ve výrazných odstínech. Jaké kombinace máme nejradši? Křiklavě růžovou se sytě mandarinkovou a sytě modrou s limetkově zelenou. Mňam. A nechybí ani prostor pro kultovní letní potisky. Pozvedněte outfit a zkombinujte kousky s barevnými bloky s ginghamovými a květovanými vzory a celý vzhled vyšperkujte správnými doplňky.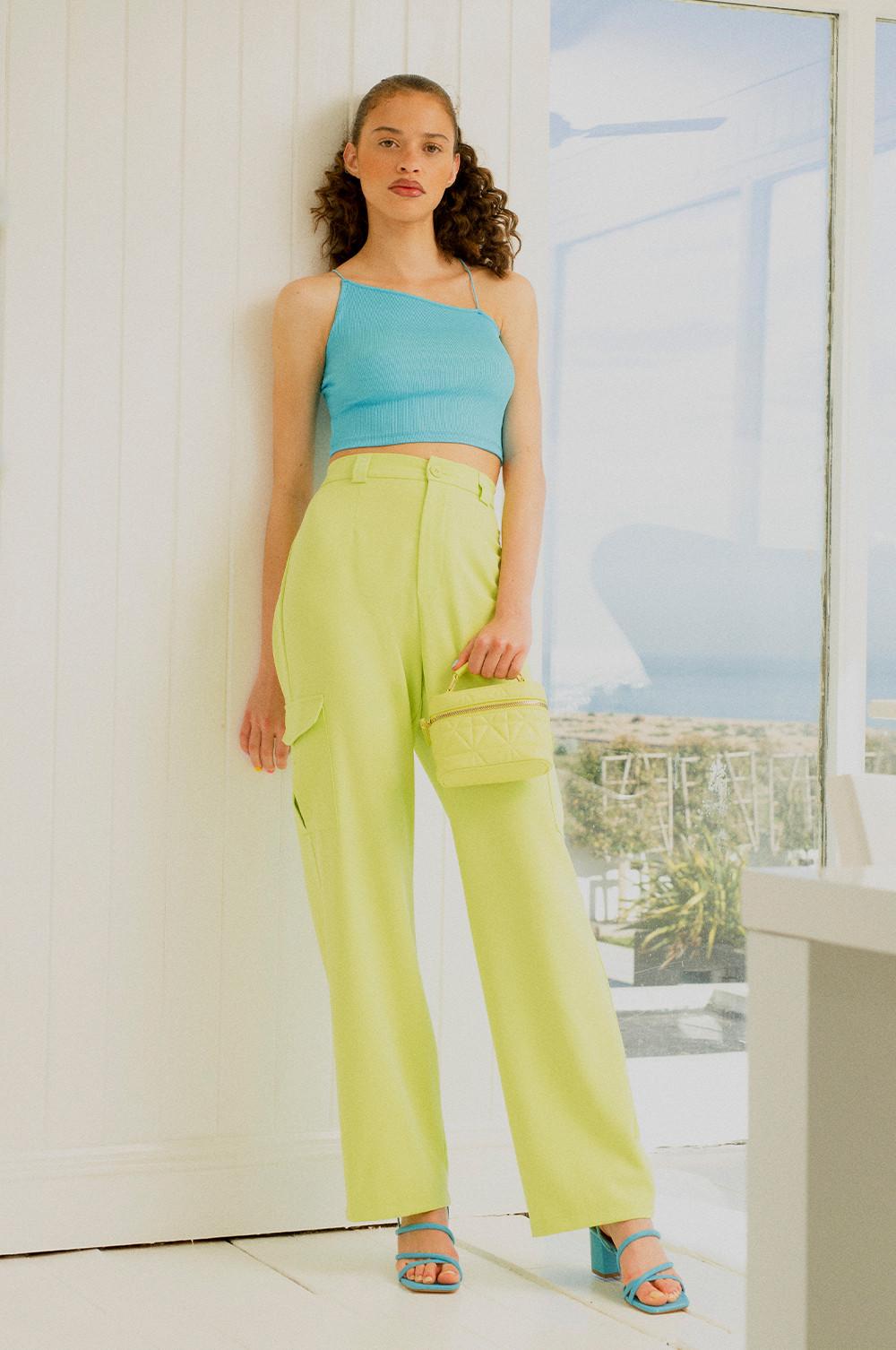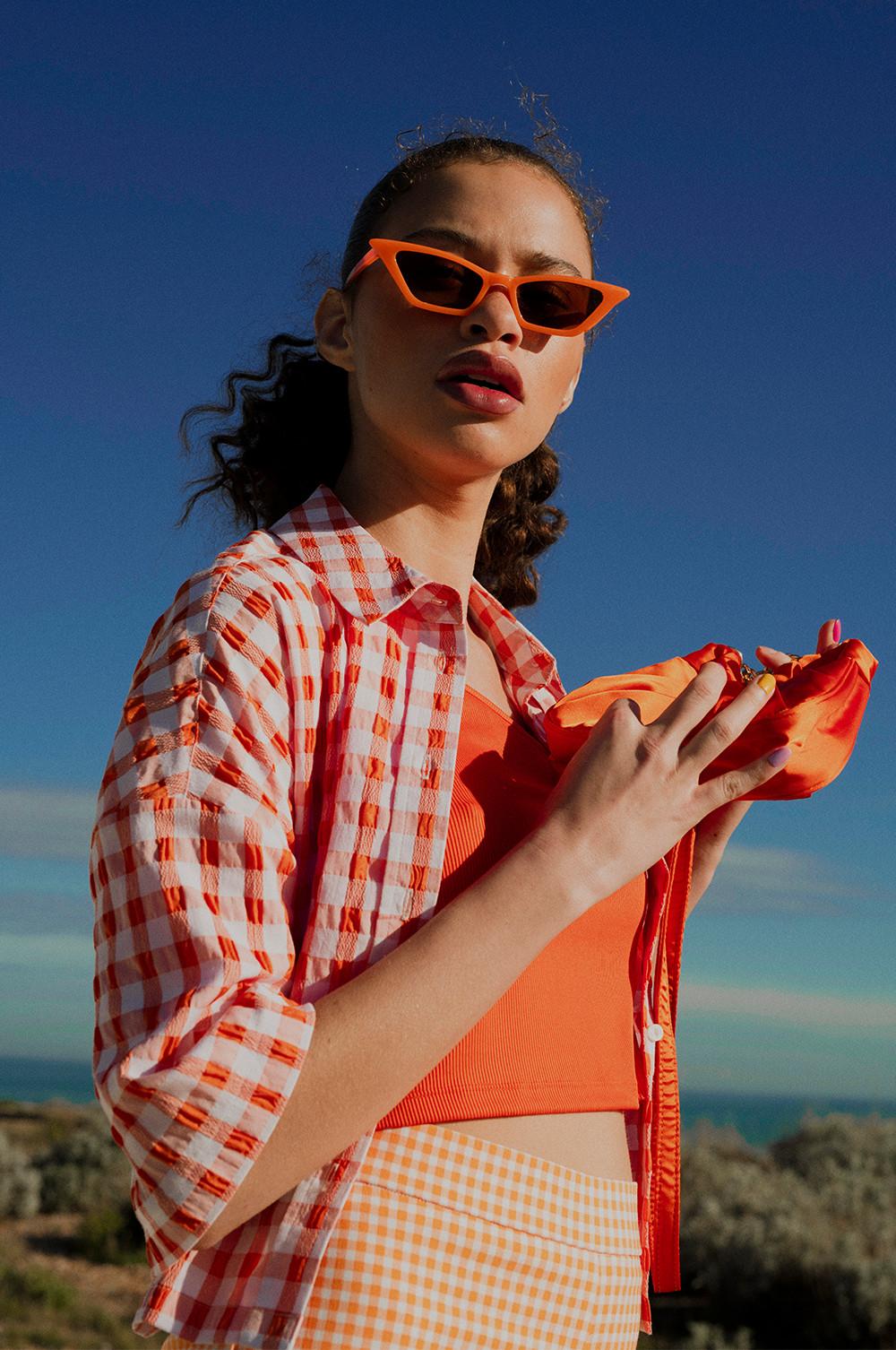 Nepostradatelné letní kousky ve stylu let 2000
Mikro minisukně se vrací na scénu (když si na ni troufnete). V kombinaci s devadesátkovým páskem se naše oranžová minisukně stane nejvýraznějším kouskem vašeho letního šatníku. Stačí si k ní obléct naše asymetrické tílko a zavazovací sandály. Pokud máte radši džínové kraťasy, sáhněte po barevné džínovině a sbírejte body za styl. Naše kobaltově modré šortky vypadají skvěle s trendy tričky i plážovými košilemi.