Představte si, že jste si doma naplánovali filmový večer, pyžamovou párty nebo si jenom chcete udělat dokonalé pohodlí při práci z domova... Řešení vám nabídne naše nejnovější kolekce oblečení na doma a na spaní.
Od klasických flanelových pyžamových souprav po neuvěřitelně hebké žebrované samostatné modely, které můžete dle libosti kombinovat... Naše nové oblečení na spaní znamená neskutečné pohodlí bez ohledu na to, jestli si užíváte domácí pohodu nebo se už v posteli snažíte usnout.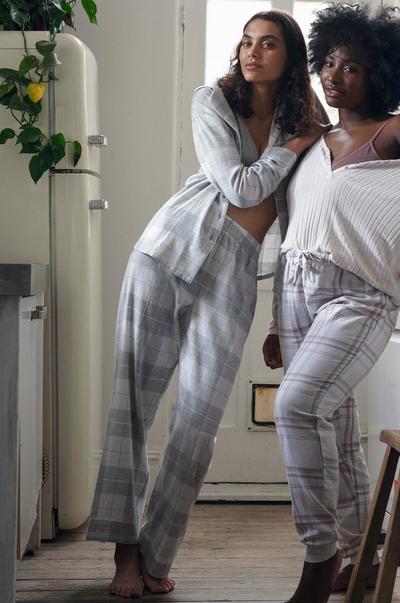 Prošívaný župan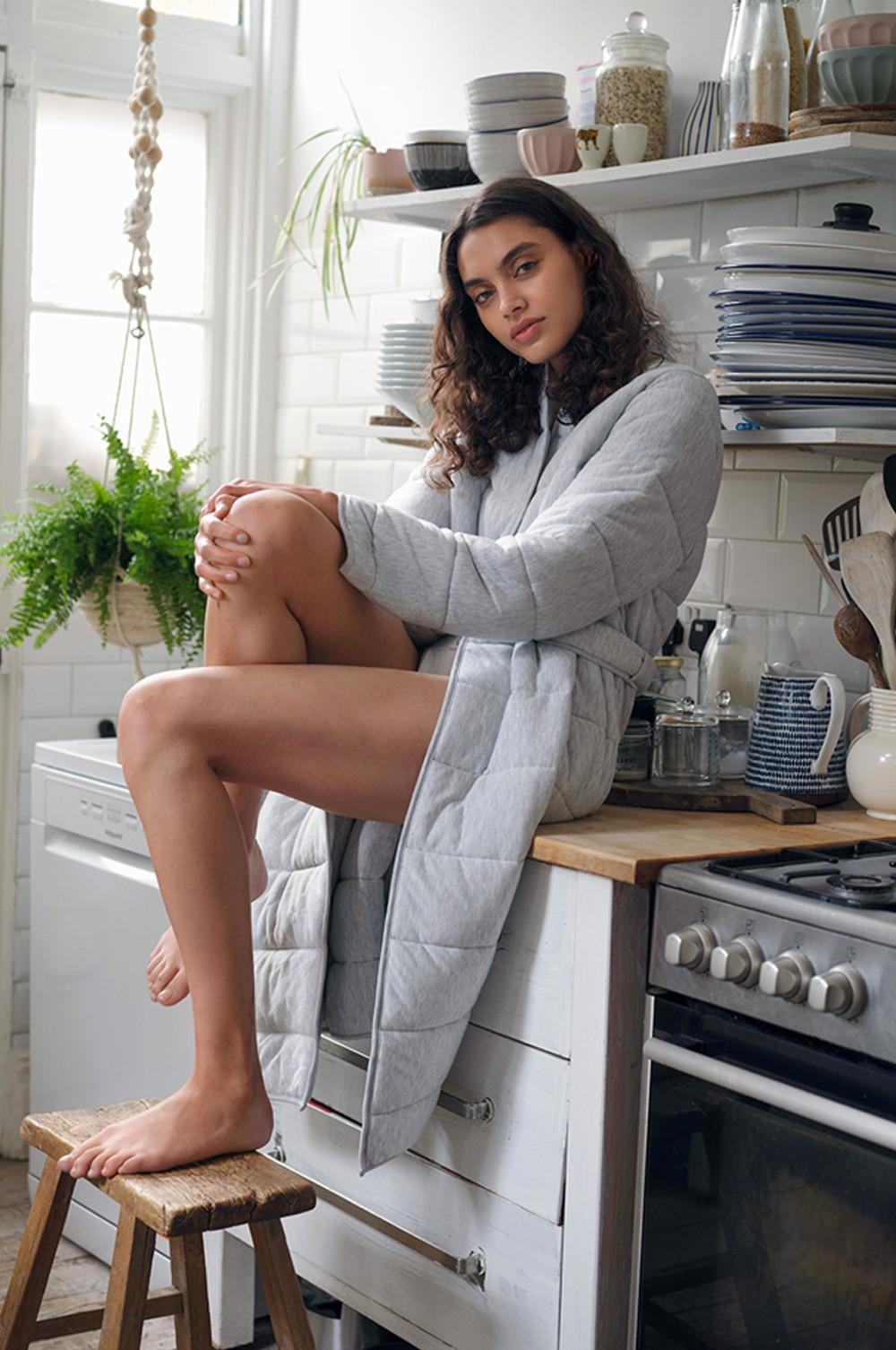 Říkáte si občas, jaká by to byla paráda, kdybyste si mohla obléknout peřinu...? Podívejte se na náš prošívaný župan. Župan, který trochu připomíná péřové bundy, vás zaručeně udrží v teple a pohodlí, jako byste pořád lenošili v posteli... To vážně milujeme. Je ideální pro chladná rána a studené zimní večery, zkrátka jako byste se oblékli do peřiny... Na rovinu, tohle je náš splněný sen!
Heboučké a pohodlné snuddies
Naše mimořádně oblíbené snuddies se vrací na pulty právě včas, aby vám pomohly v boji s chladem. Že ještě se snuddies nemáte zkušenosti? Naším nezbytným doplňkem pro chvíle pohody je nadměrná pohodlná mikina s kapucí, která vám nahradí i lehčí deku. Naše snuddies, které se starají o špičkový komfort, vás udrží v pohodlí a teple během celé zimy. Vybírat si můžete mezi podšívkou z imitace ovčí kožešiny a heboučkým flísem, samozřejmostí je celá paleta odstínů.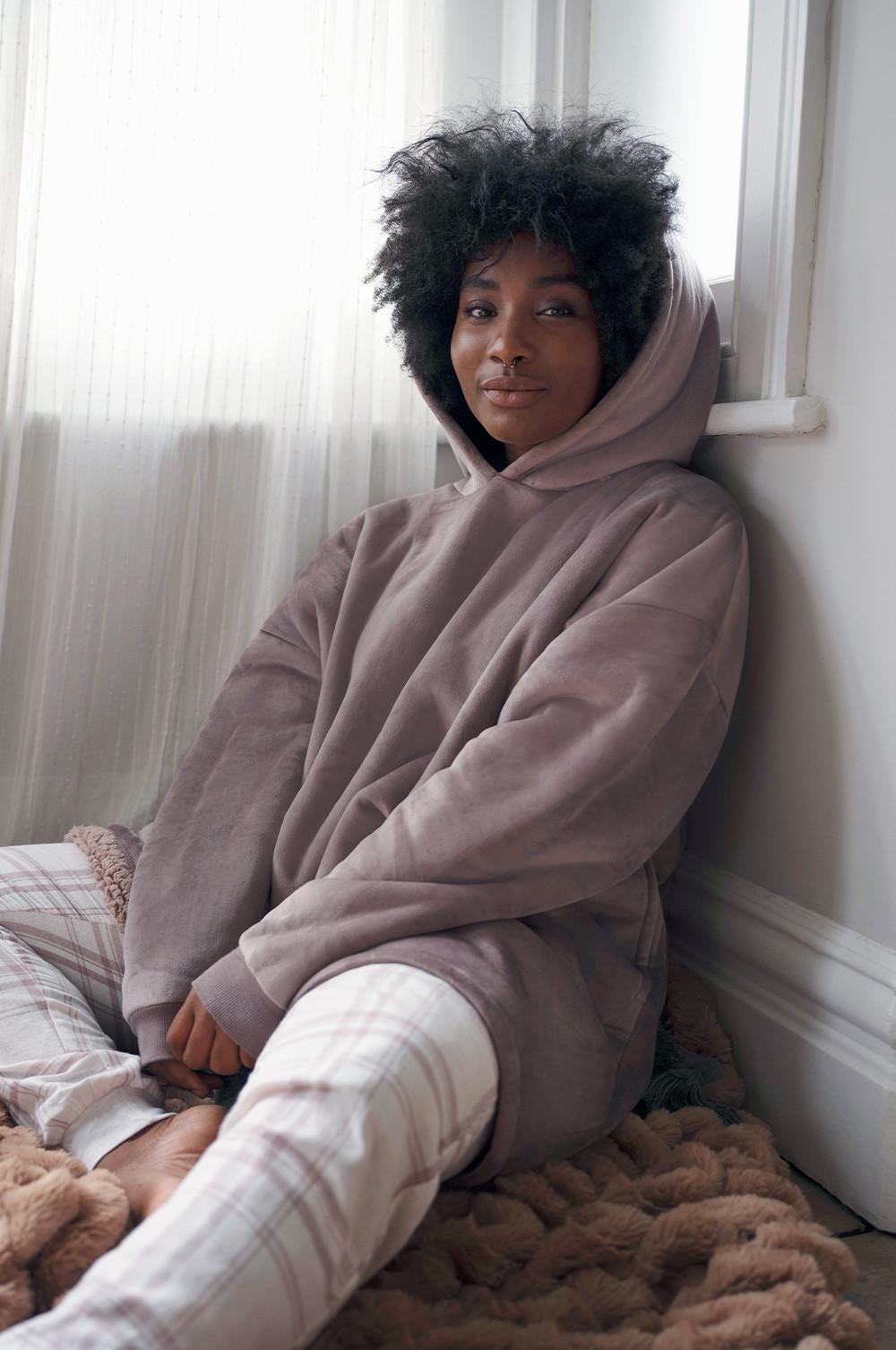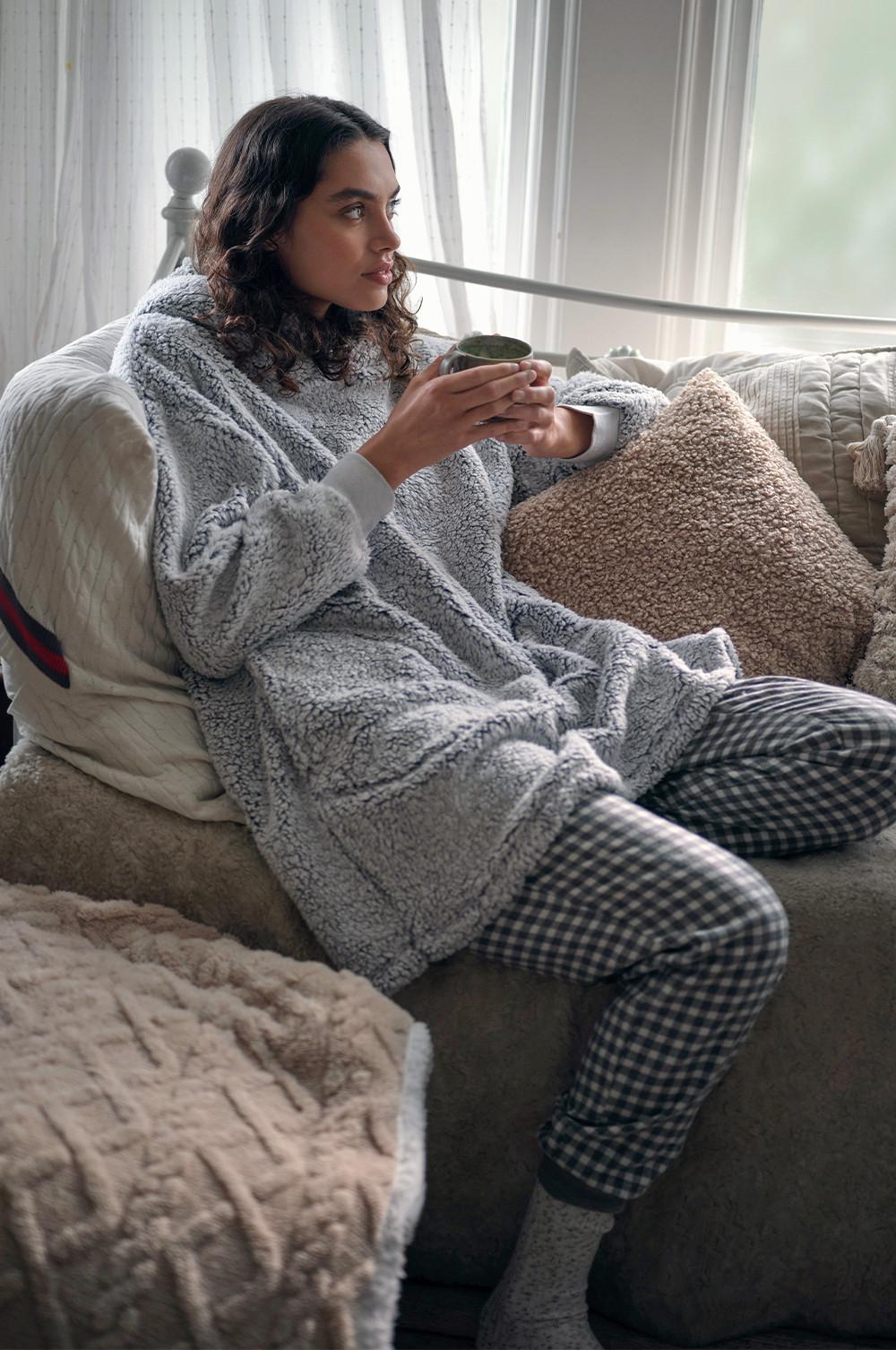 Oblečení na doma z veluru a beránkové tkaniny
Doplňte svůj šatník na práci z domova v zimních měsících pomocí našich nových základních kousků na doma. Velurové teplákovky v devadesátkovém stylu hlásí návrat. Naše tmavomodrá souprava je ideální na běhání i chvíle nicnedělání. Jenom ji nezapomeňte doplnit o tlusté ponožkové papuče, abyste se cítili pohodlně od hlavy až k patě.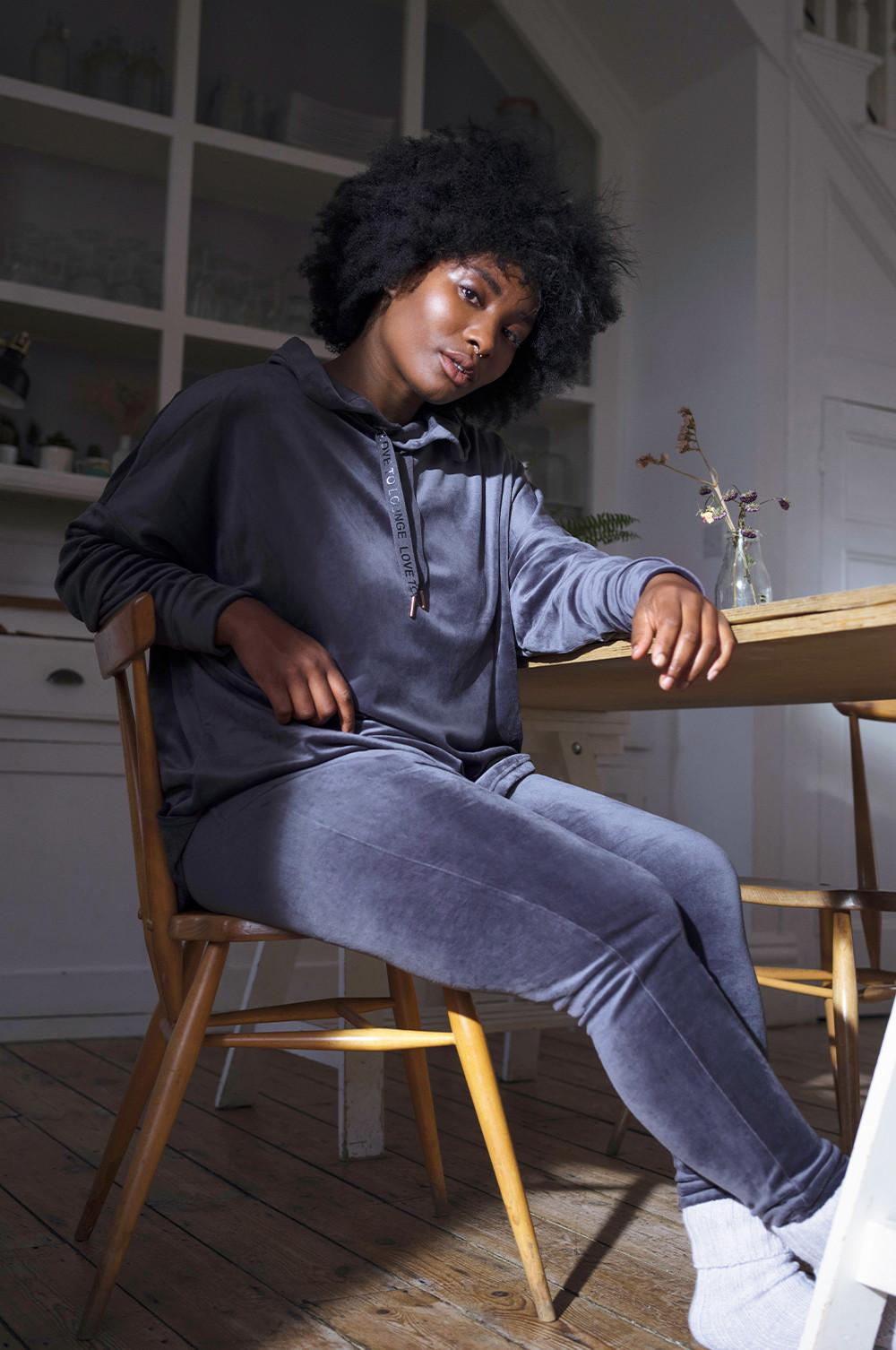 Hodilo by se vám oblečení na doma, kterým byste se mohli blýsknout i na sociálních sítích? Naše něžně růžová trojkombinace z beránkové tkaniny je dokonalým řešením. Hřejivá a nesmírně příjemná tkanina inspirovaná plyšovými medvídky je ideální na nedělní odpoledne strávená na gauči. Dokonalý relax zaručen.