Treat yourself to a little luxury at-home with our calming collection of bodycare, skincare and home fragrance. You don't need to splash out to enjoy some self-care, simply DIY your own spa break in your bathroom with our luxe-look range.
Nourishing Bath & Bodycare
Infused with mineral rich Atlantic seaweed, our relaxing bath salts and bath oil with turn a twenty minute soak into a sumptuous bathing experience, the perfect opportunity for de-stressing. Prep your feet for summer sandals and treat tired toes to a self-care ritual using our exfoliating foot scrub.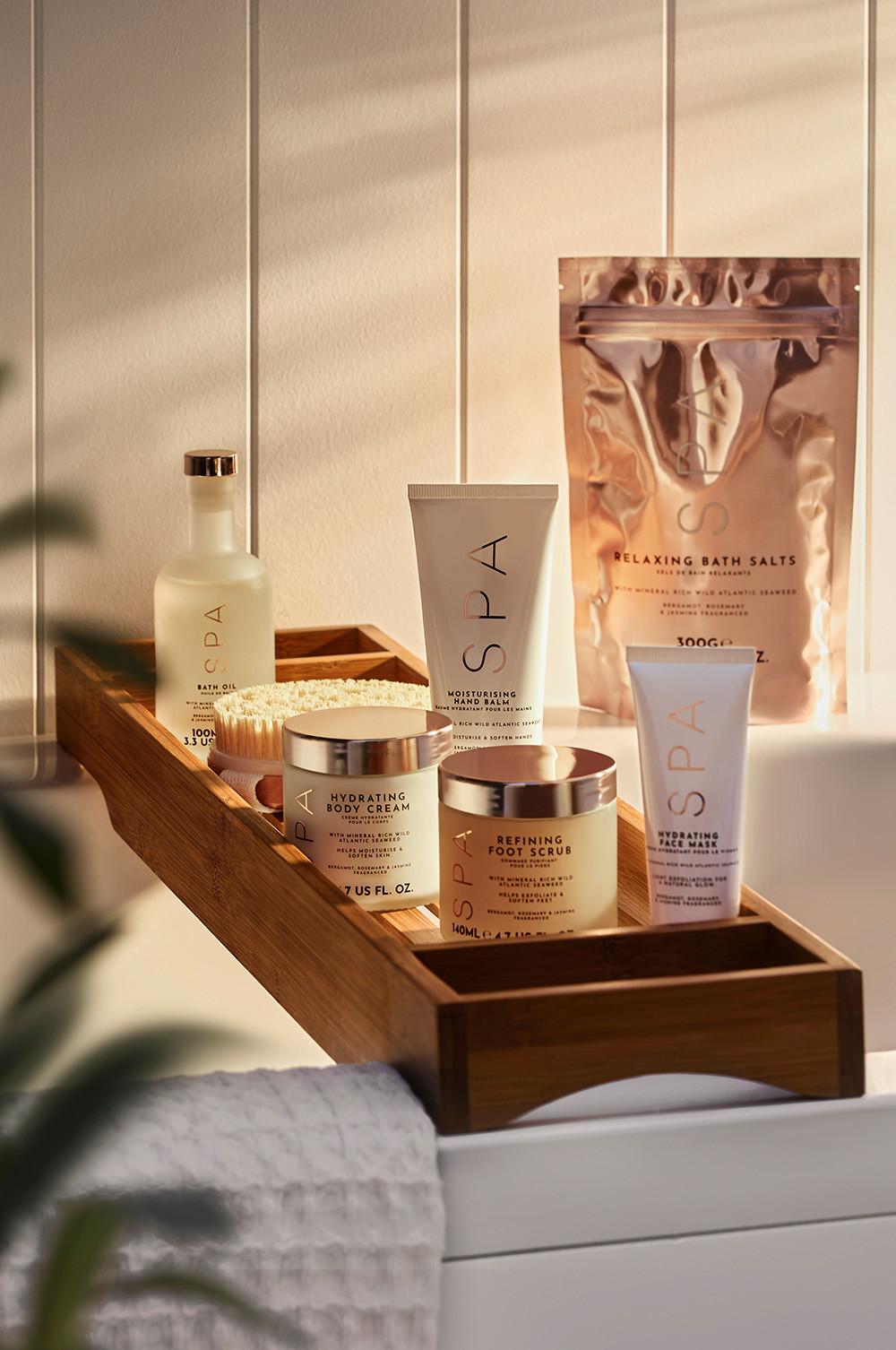 Perk up a dull complexion with our glow-boosting R&R face mask. Perfect to apply while you soak, it contains lactic acid, a mild AHA to promote cell turnover and eliminate dead skin cells.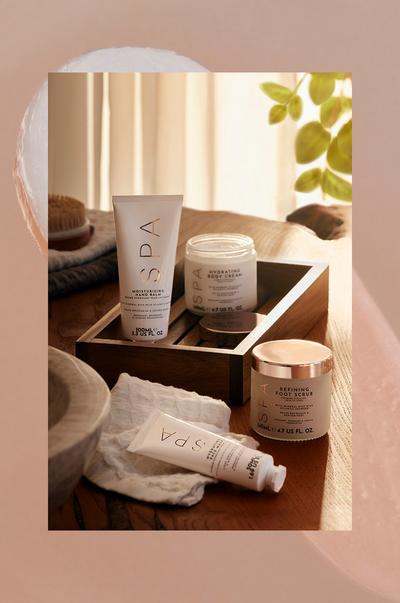 Scents That Soothe
Whether you light a candle when you bathe or simply want to scent your home with spa-like aromas all day long, our SPA candle, diffusers and room spray will help mentally transport you to a wellness retreat. Containing key notes of bergamot, rosemary and jasmine, our SPA home fragrance range promotes relaxation of both mind and body.
Whether you want to go full-force and create an evening long spa routine or gift a friend in need of me-time, our SPA range is the answer for pampering