Beauty
Biodegradable wipes
Our new biodegradable wipes will take you from gorgeous and glam, to a bare faced beauty within a matter of seconds! Our wipes are made from 100% plant-based fibres sourced from responsibly managed forests, allowing you to be kind to your skin and kinder to the planet!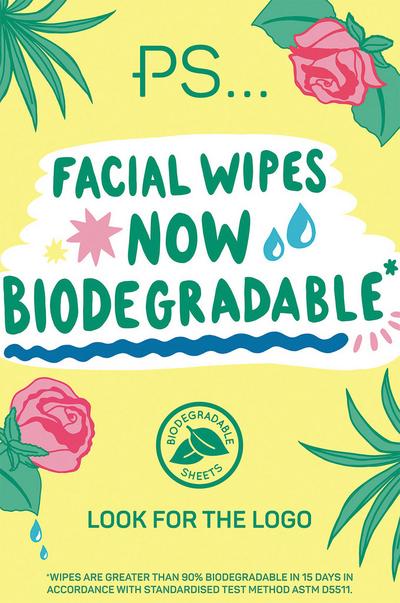 Biodegradable?
It might seem a bit complex, but really it's simple! We've put these face wipes through their paces and our thorough testing shows (in accordance with a globally recognised controlled testing method ASTM D5511) that over 90% of the wipe would be broken down within 15 days - amazing right!?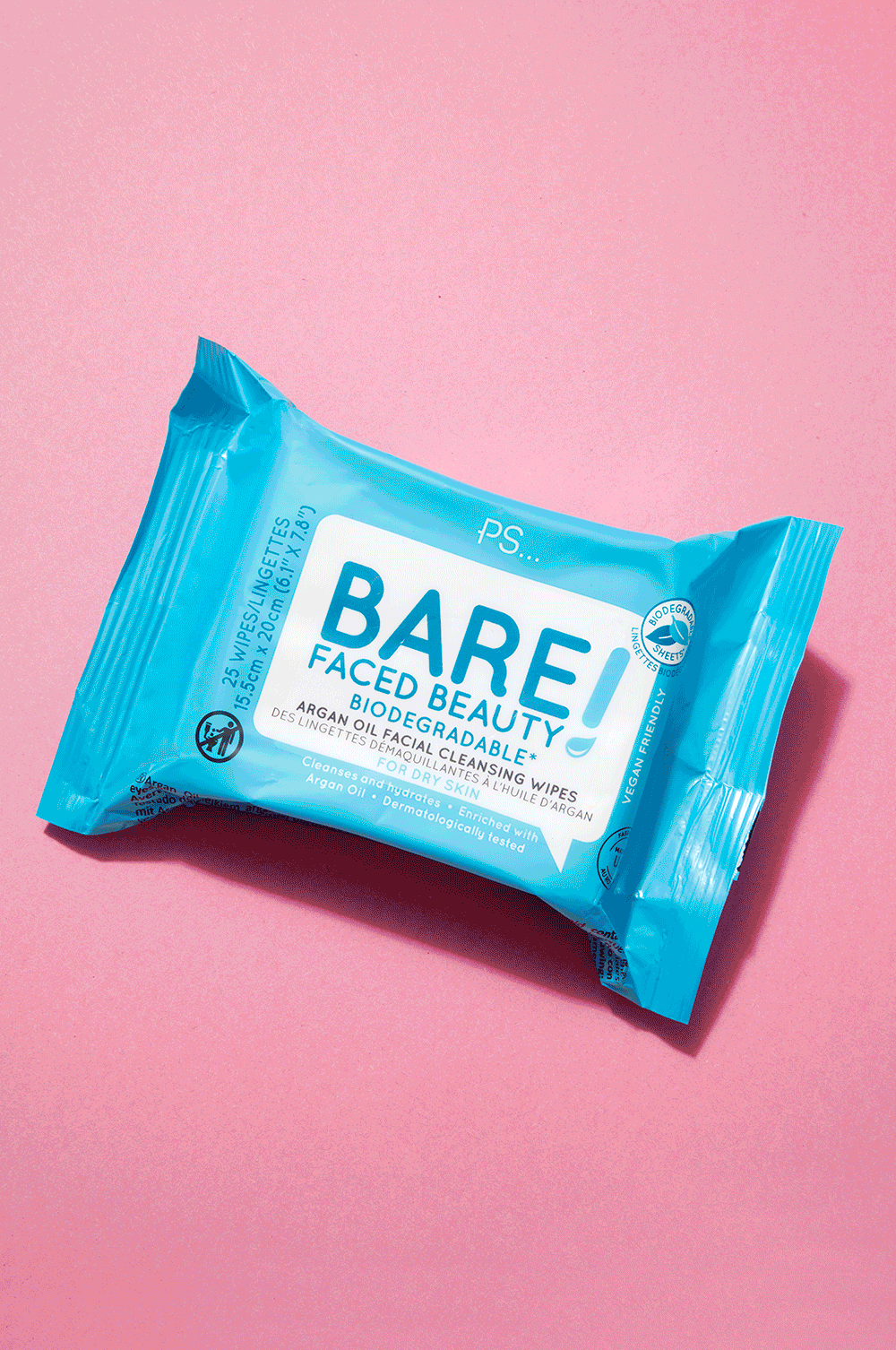 If you're looking to make your beauty regime more environmentally friendly our new bio wipes are the perfect first step. Every beauty enthusiast and skin care fanatic needs a reliable packet of wipes to cleanse and moisturise their face, especially when time is of the essence. So, pop a pack into your overnight bag or make-up drawer, and leave some at work too! Trust us, our new bio wipes will be the only ones you'll reach for. Keep an eye out for our biodegradable label in stores and remember to dispose of your wipes with your household waste!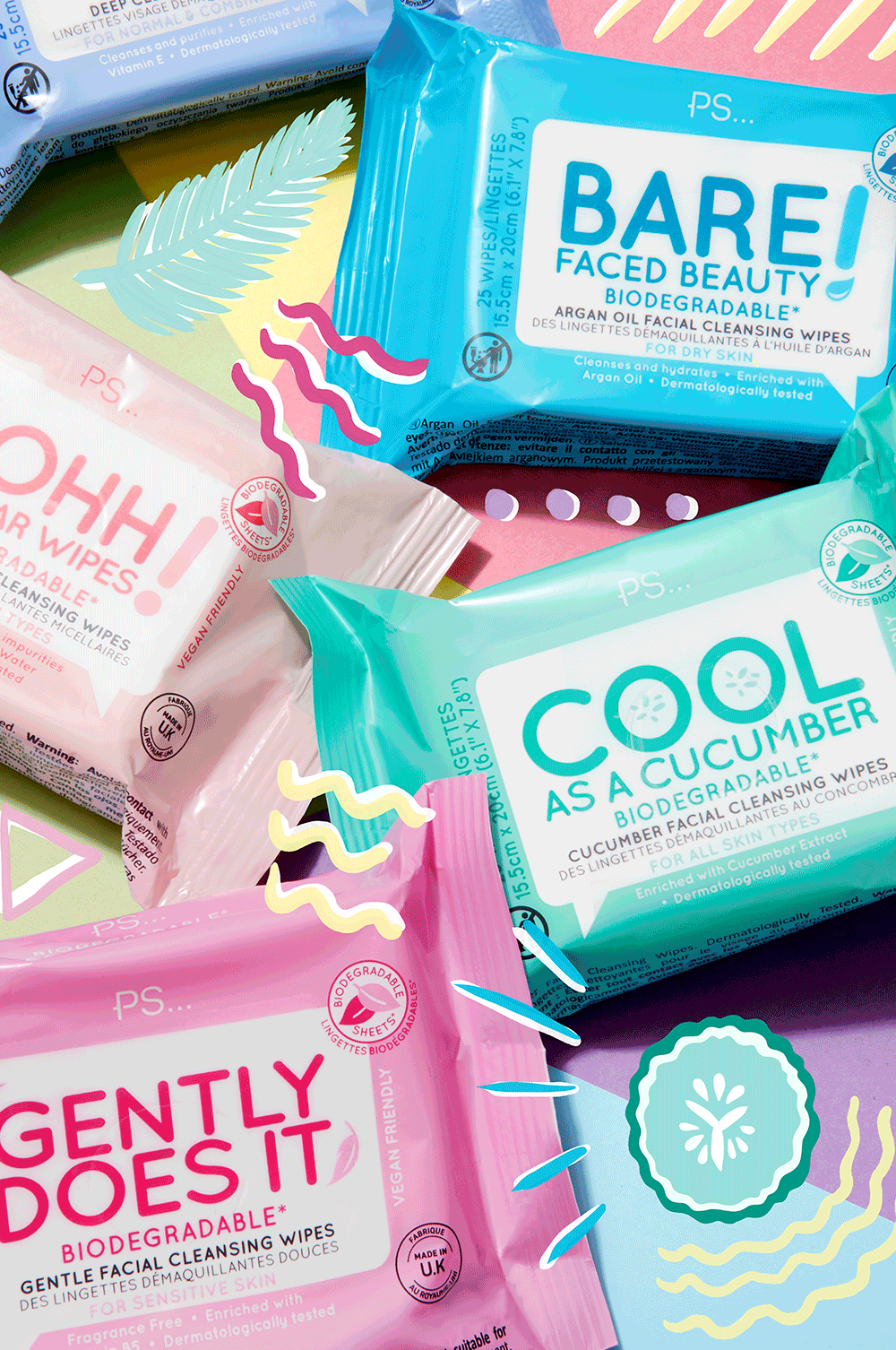 A wipe for every skin type
We have a variety of make-up wipes with benefits for every skin type so you can find the perfect match. For those with a dry or dehydrated face, look out for our wipes enriched with nourishing argan oil. But, if you're at the other end of the spectrum with oily, blemish prone skin, then our wipes with tea tree and witch hazel will cleanse and unblock your pores. In the market for fragrance-free wipes? We've got them too, plus they contain vitamin B5 which is perfect for sensitive, combo and normal skin. A wipe for every skin type!