Inspired by lush tropical summer days, we've created a new warm and shimmery make-up collection, so you can stunt in goddess-meets-mermaid looks, all summer long.
For all things beachy, take a peek at our eyeshadow palette featuring a range of hues, from piña colada yellows, to ocean blues, perfect for creating a range of shadow styles on your 'lids. If we could package sunshine it would defo be our 4-shade highlighter palette. Simply dust your choice of highlight over your cheekbones, nose and cupids bow to reflect those sunny rays.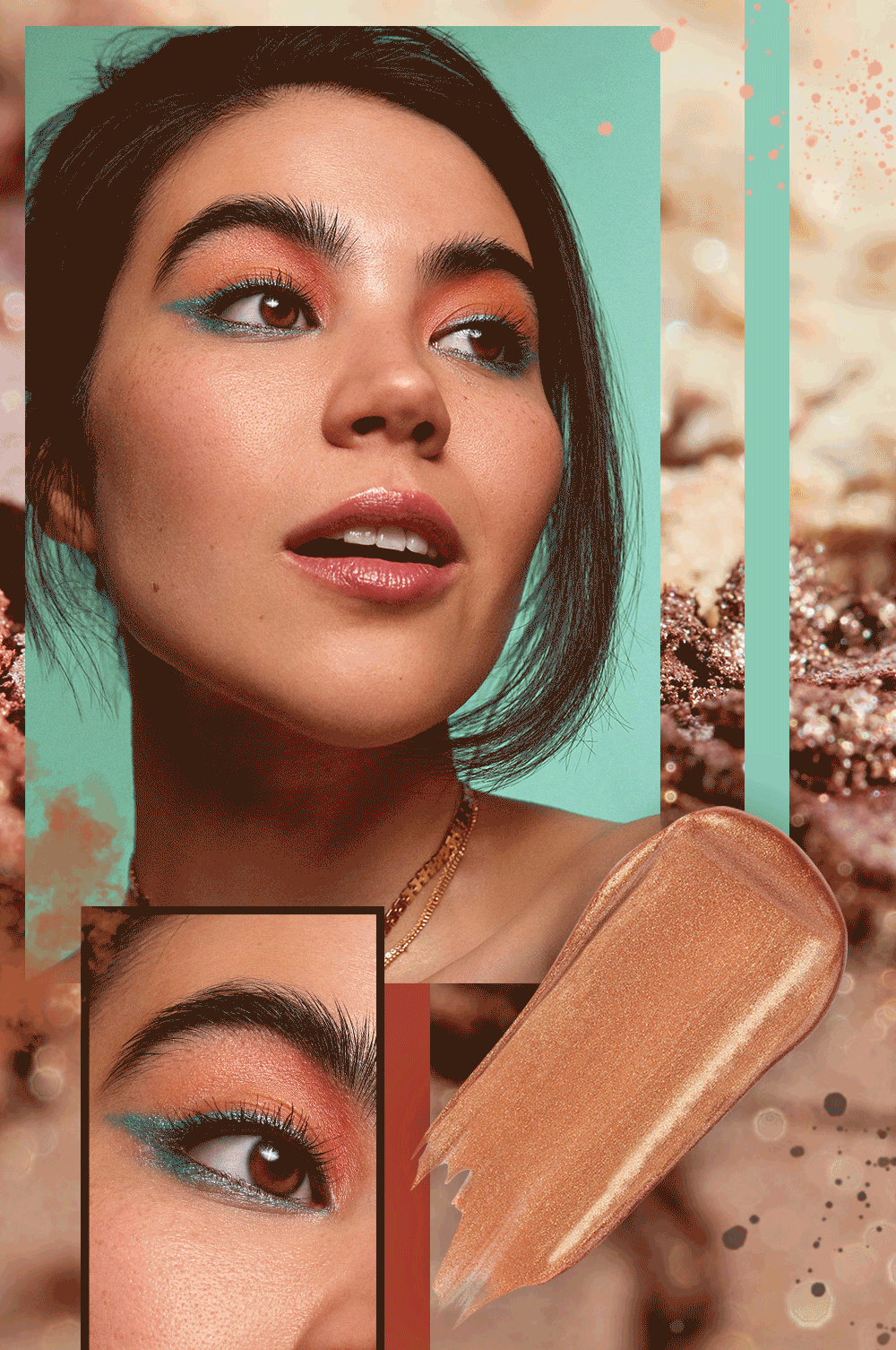 If you're longing for an all over sun-kissed look, then you're gonna be summer lovin' our liquid body glow, just massage it in for added radiance. Then when you're in the mood for definition, the face and body bronzer will be your go-to product! Lightly dust your collarbone and shoulders, and pair with the highlighter for a dash of shimmer, viola – gorgeous! Now, we all know that 2018 saw the resurgence of lip gloss, and babes… it's still poppin' today. This collection contains two must-have glosses, both of which look stunning alone, or slicked on top of your fave lip stain. Trust us, you 100% need this collection in your summer clutch.