If lockdown taught us anything it's that we missed our beloved barbers and hairstylists. But we also got the hang of grooming and maintaining our locks from home. If you need an affordable collection to keep you looking sharp in-between visits, then our latest range with haircare expert Joe Mills is here to help you maintain healthy skin and hair. Read on for Joe's top styling tips!
Haircare
"The golden rule is less is more; don't use too much at first as you can always add more!"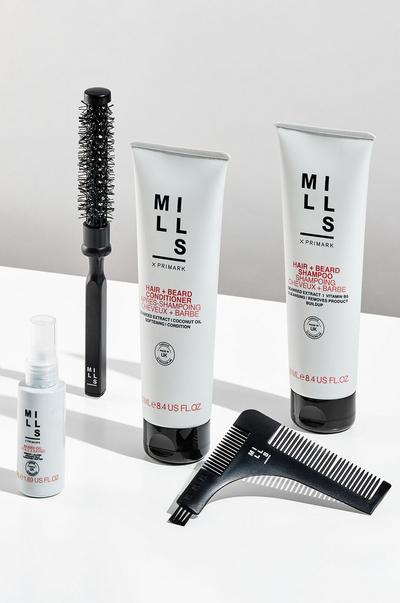 Whether it's on your face or on top of your head this haircare range will leave your locks feeling soft and looking luscious. From grown out fades to softer cuts and moustaches, whichever category you fall into our collection will provide for every strands need. For mid-length to long hair, we recommend picking up the Light Hold Styling Cream, intended to define, control and nourish. For those embracing a shorter look, the Fibre Paste is your go-to when in need of texture and hold.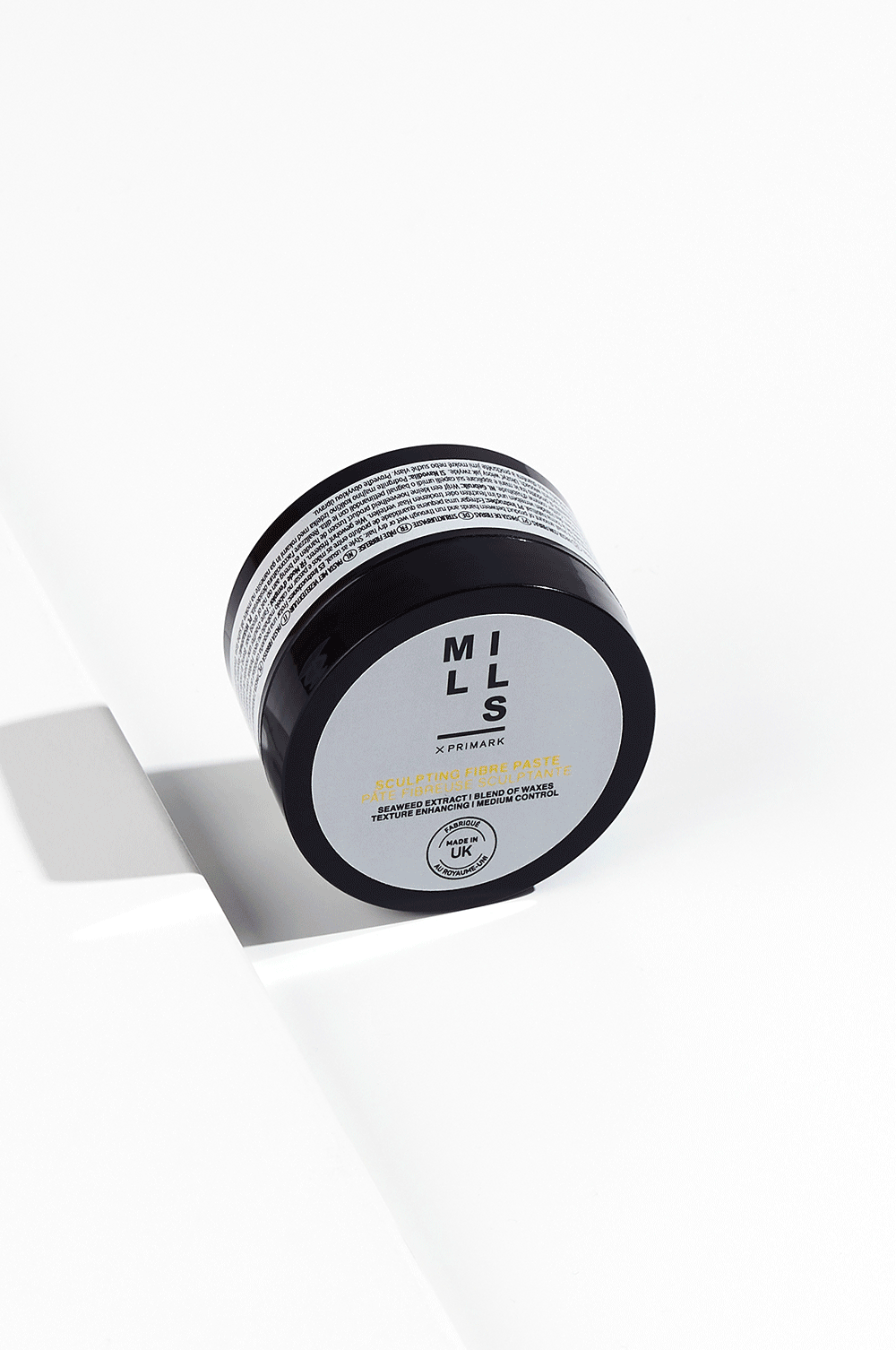 Skincare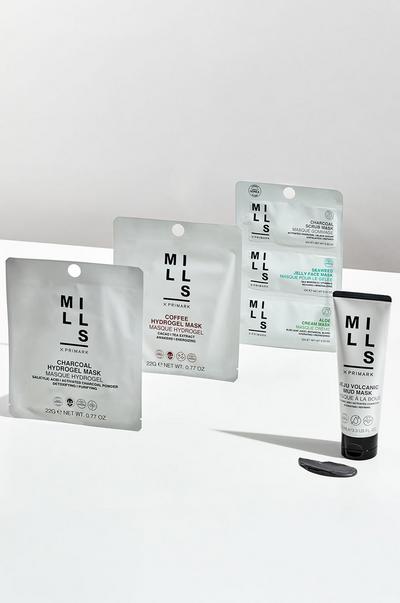 "Using a face mask once a week for a few minutes will really help in how your skin looks. Stepping up your skincare routine with a few extra additions makes all the difference."
Our skincare will allow you to get the benefits of a spa facial without taking up too much time. Treat yourself to our variety of masks, which includes a volcanic mud mask that is both hydrating and refining. For everyday use, the moisturising gel and daily cleansing wash will aid you in your journey towards clean glowing skin.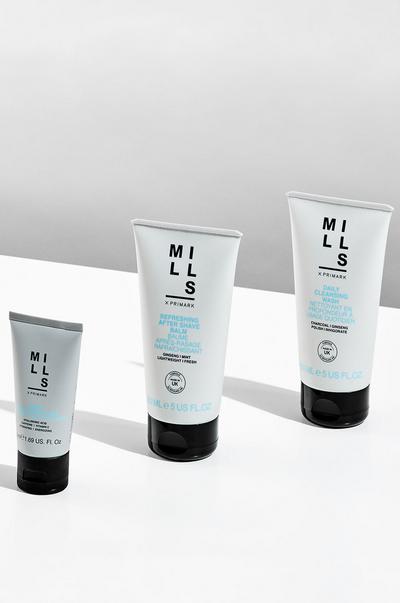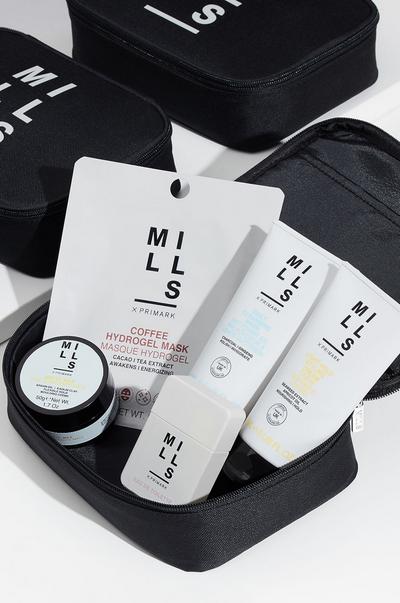 Accessories
'Our beard shaper comb will help with the detailing around the edges. Keep the top lip line sharp as this helps with keeping the beard looking groomed. Then finish off with the beard oil.'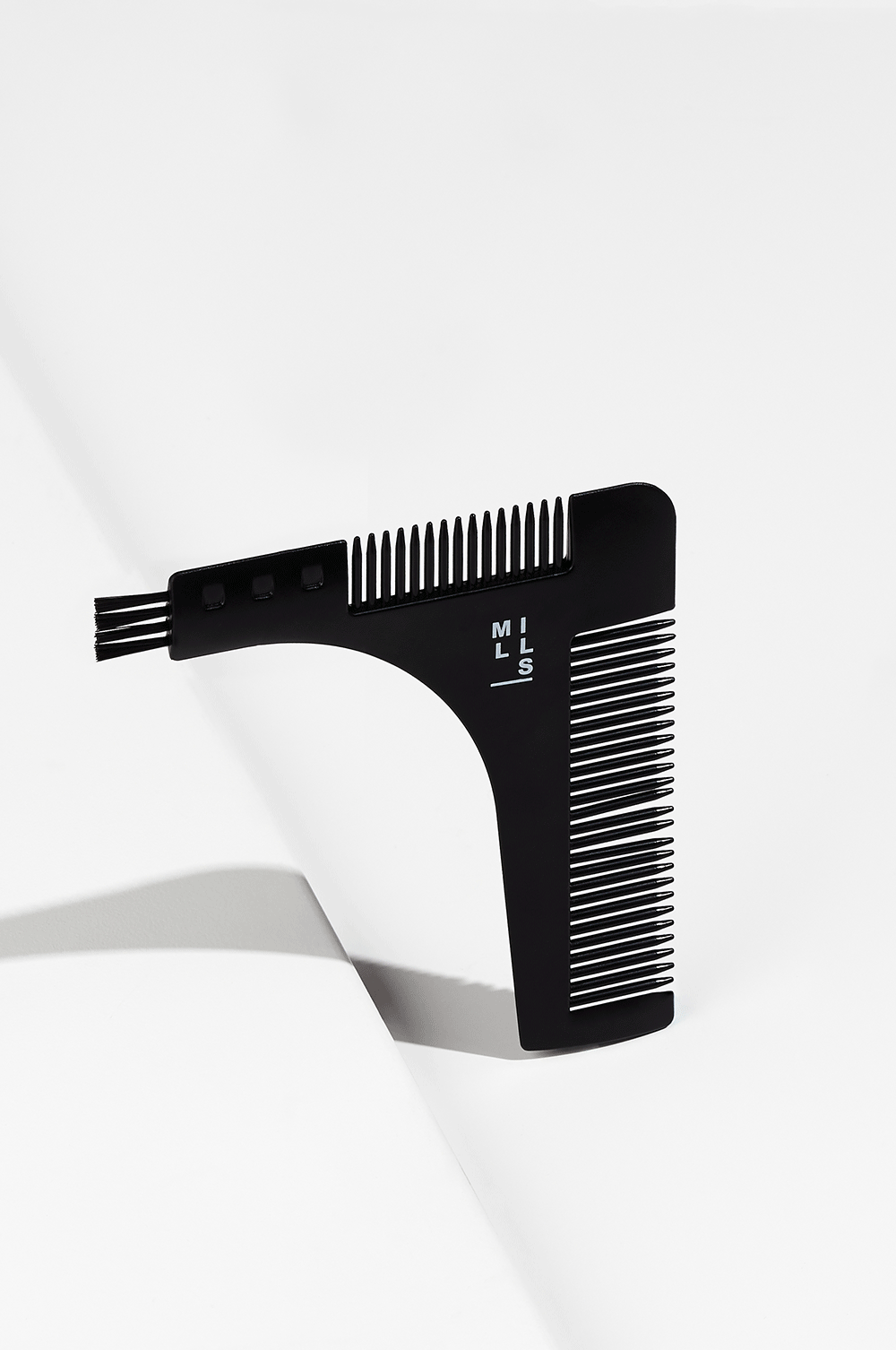 What's a professional hair collection without the salon style accessories? We have 3 different brushes so all hair types can style and groom themselves to perfection. Accessories may seem daunting at first but they're here to make the process easier, like our beard shaper comb! Just don't forget to spritz with the new Mills Fragrance before heading out the door!