Home | Beauty
5 Work From Home Friendly Hairstyles
We know that during lockdown your tresses are likely in need of a trim, maybe a colour, and definitely some TLC. But if you're working from home, taking meetings or socialising with friends via video chat then you'll want to look presentable, at least from the waist up! While we're firm fans of the messy bun, there are plenty of simple ways to level up your hair look at home. Plus, it's inevitable that when you look good, you'll feel good! Try our five favourite hairstyles for fun, chic do's that'll cover all sorts of hair sins.
Five Fun Hairstyles To Try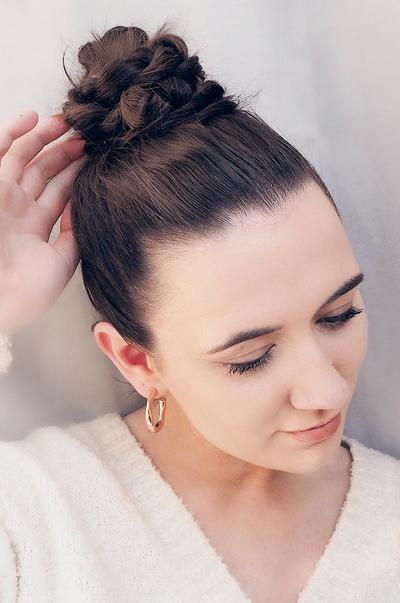 Braided Bun
A look that says 'I made an effort' whilst secretly disguising all of your split ends, we love! To achieve this look tie your hair into a high ponytail and divide into three sections. Plait each one and wrap them around until they form a bun, play with placement until you get your desired look then secure with bobby pins.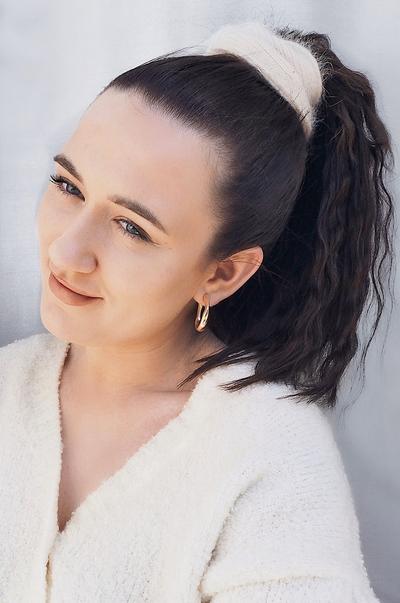 Textured High Ponytail
A nineties classic, the high ponytail is great for getting your hair off of your face and out of your way. This textured take on the look is quick and easy. Simply flip your hair over, ensuring you grab every strand, and secure into place with a strong hair tie. For a textured finish use a brush or comb to tease hair in areas that need added oomph!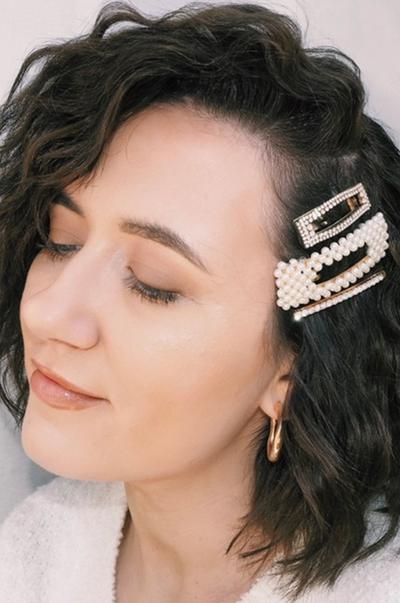 Heat-Free Waves & Hair Accessories
Plaits are the perfect solution for creating heat-free beachy waves. Simply pop damp hair into two plaits post-shower and leave overnight, or until dry, before untying. Use oil to tame any frizzy bits rather than brushing through. Not only will your hair thank you for the break from damaging tongs and tools but you'll be left with gorgeous curls. Add glitz with embellished hair slides and clips.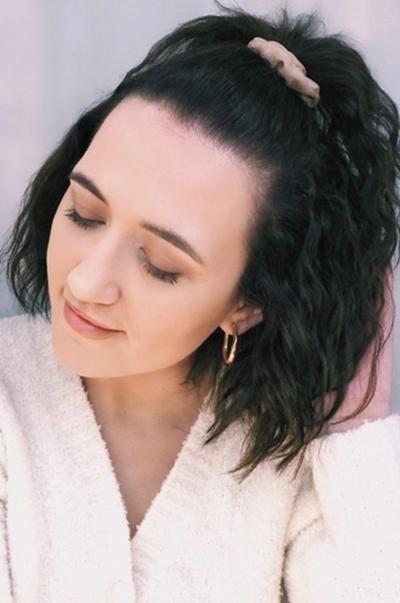 Half Up Half Down
If your face framing bangs and layers are in need of a professional trim, or simply get in the way while you work, then this updo is ideal. Sweep back hair that sits from the top edge of your ears upwards, using hairspray if your locks needs taming and fasten with a cute scrunchie for a fun fashion finish.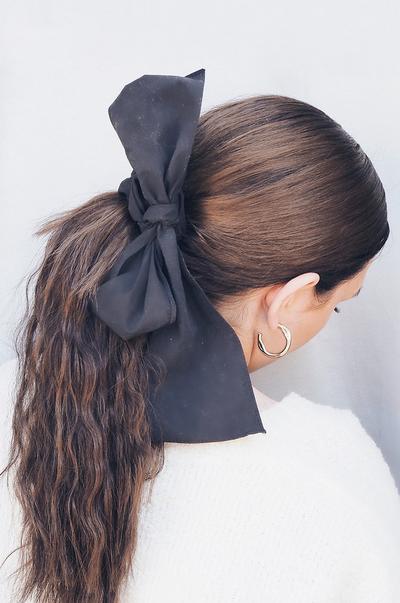 Sleek Ponytail
If you rock a messy bun 90% of the week then let this slick and sophisticated option be your go-to the rest of the time. Both professional and party-ready this easy style is a winner when your hair really could do with a wash. Spritz with dry shampoo, or apply a small amount of your favourite mask or hair treatment and use a comb to brush your hair into a low ponytail with no lumps of bumps before fastening. A statement hair bow is the perfect finishing touch.