Home
6 Social Media Challenges To Try
Social distancing has left us craving face-to-face interaction and although we've taken time out to practise self-care and spring clean, there's no doubt that social media sharing has played a huge part in making isolation less lonely. But, it's time to stop mindlessly scrolling and get in on the action. With holiday snaps and party pictures out of the question for now, everyone is getting involved in viral social media challenges, team Primark included!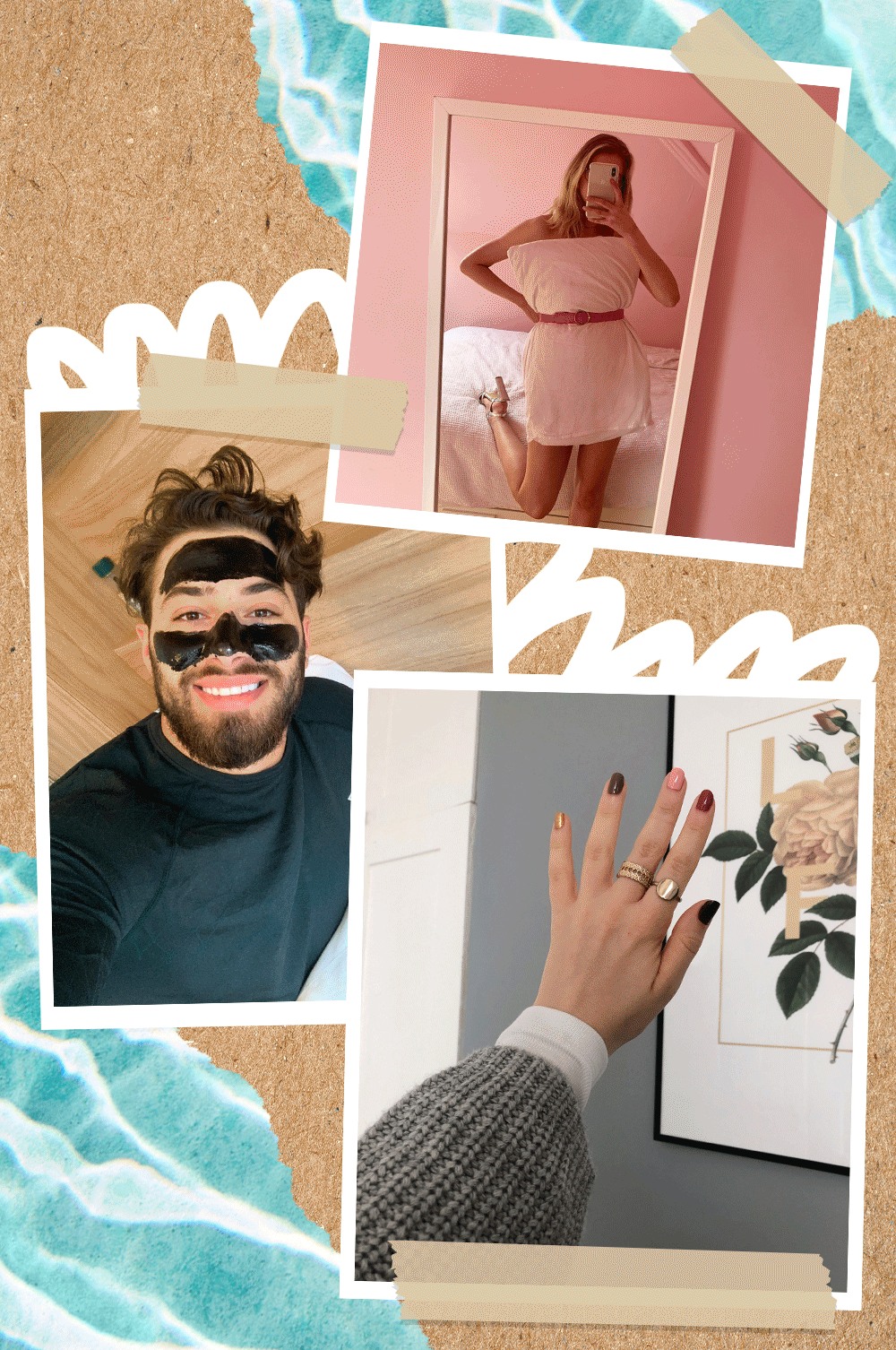 If you're stuck at home, you might as well have fun with it, so reignite your creative spark and show off those new skills you've learnt during lockdown with these fun, trending challenges to try.
Our Favourite Online Challenges
The New Selfie
Social isolation has offered up the perfect excuse for a pamper session so we're saying goodbye to filtered full face glam selfies and hello to the face mask fans. Sharing our best face mask snaps using the hashtag #thenewselfie. Primark ambassador Kem Cetinay even got in on the action.
The Toilet Roll Challenge
Football fans might be missing the regular matches with global sport postponed but this challenge offers up an alternative kick-about using a COVID-19 essential, toilet roll. If hand eye coordination is not your strength this one is sure to test your skills. Try to do as many kick-ups with the roll before kicking it out of shot and combine your video with friends to create a clever collage.
Watch team Primark's attempt below:
Quarantine Pillow Challenge
Fashionista's unite! This challenge lets you turn your kitchen into your catwalk. Whether you've been living in comfy clothes or getting dressed up this twist on at home style requires only a pillow and a belt. Add a few accessories of your choice and share using the hashtag #quarantinepillowchallenge. We added heels, of course!
Don't Rush Challenge
Gather your pals or colleagues for this viral excuse to get glammed up. Simply film yourself transforming from cosy to chic with the magic of a make-up brush and cut all of the videos together for a fun effect. Team primark gave it a try below:
The Multi-Mani
Keeping up your beauty routine can be difficult, especially if your favourite salons and beauty stores closed but now is the perfect time to experiment with cosmetics. Instead of choosing one safe shade for nails, we're encouraging creativity and adding happy hues to our day-to-day by trying out fun manicure ideas.
Dalgana coffee
With coffee shops closed caffeine fiends took to their kitchens to create their own concoctions at home. Creamy, whipped Dalgana coffee is photo-worthy and delicious. Follow the steps in our video below and share your successes!