Whether you have a dedicated home office or have simply claimed a corner of the lounge as yours, staying focused while working from home can be a challenge and it's likely by now that the novelty is wearing off. Often surrounded by laundry, family and pets it's vital, wherever you've set up your pop-up office to create a distinction between the spaces you work in and the space you relax in. A few simple changes can make your workspace, wherever it may be, more productive, read on for our home office hacks.
Time's Up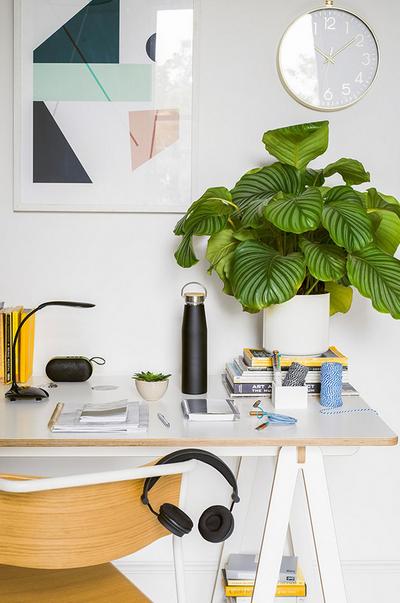 Often find yourself working longer hours at home? Or maybe you 'forget' to take a proper lunch break? Adding a clock that's in sight or a sand timer can be a good way at tracking your time and ensuring you take regular breaks. Be strict with yourself about logging off on time too.
Keep Hydrated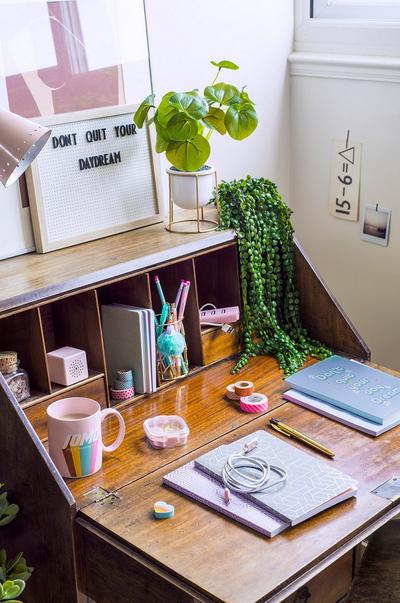 The absence of colleagues making a cuppa and communal kitchen spaces means that unless your work from home space is conveniently next to your kitchen, you're probably not staying hydrated. It can be easy to get caught up in meetings with no way to escape so a large water bottle or jug on your desk can help remind you to drink up.
Clear The Clutter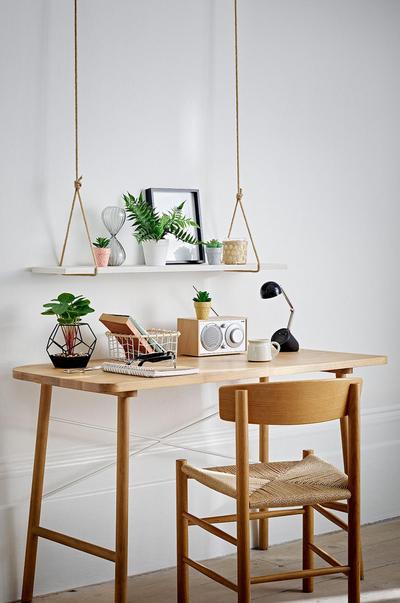 Everything on your desk should either be inspiring or productive. Planners, notepads and pens that are in easy reach are ideal, but anything you don't need will be a distraction. Remember to tidy up after each day, so you're all set for the next morning.
Zone Out
If your share your space and find it hard to concentrate with voices in the background then a good pair of headphones are your must-have. Pop them on and listen to calming music or even your favourite podcast if it helps you block out what's going on around you.