Minimalist interiors and muted tones have had their moment, this autumn/winter sumptuous jewel tones are stealing the spotlight. Explore the deeper, darker side of the colour spectrum and inject bold, rich hues into your space this season.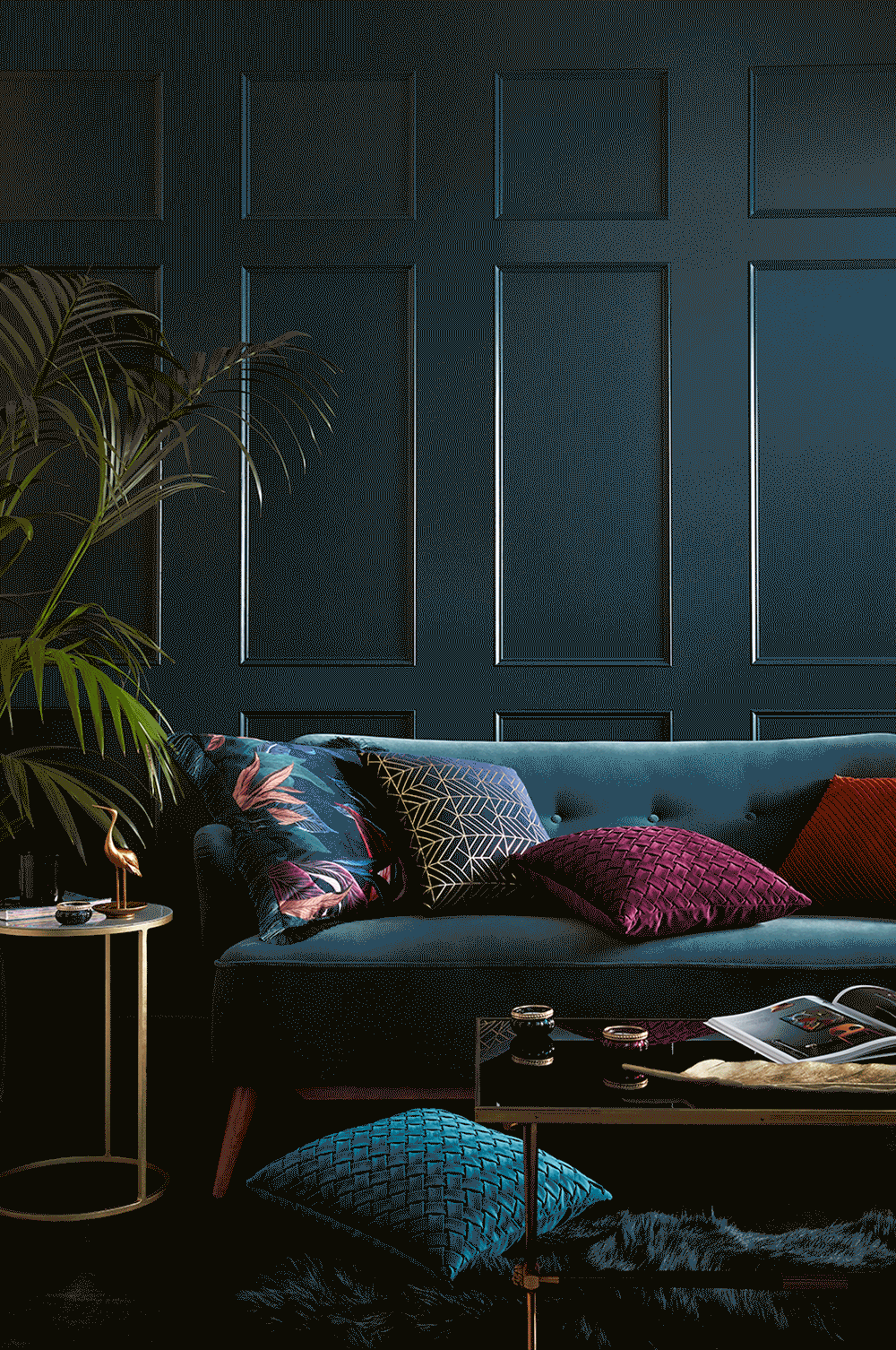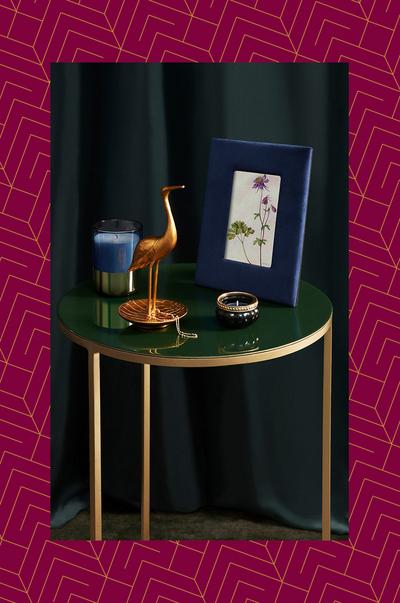 Bedding and Cushions
If darker walls aren't your thing then rich jewel toned bedding and soft accessories are an easy way to try the trend. Choose from our luxe leaf and glam baroque chain print bedding, both in a dark sapphire blue. We've also got plush velvet cushions in plenty of on trend shades, with metallic geo prints, fringing and tassels, you can never have too many!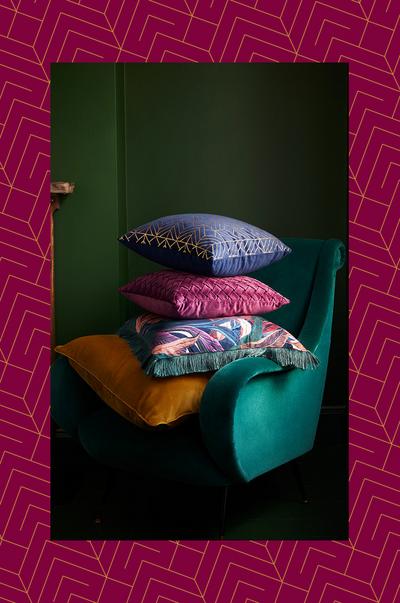 Golden Accents
Gorgeous golden toned décor compliments this colour scheme perfectly. Our circular bar cart is certain to be a conversation starter, use it to display your favourite trinkets and glassware in style. Plus, our gold trim candles and jewellery holders are perfect for accessorizing side tables and empty shelves.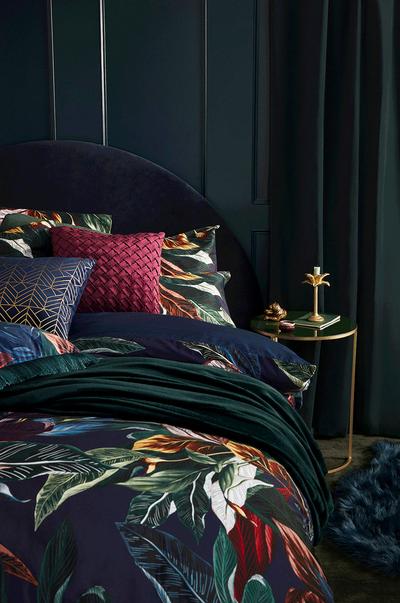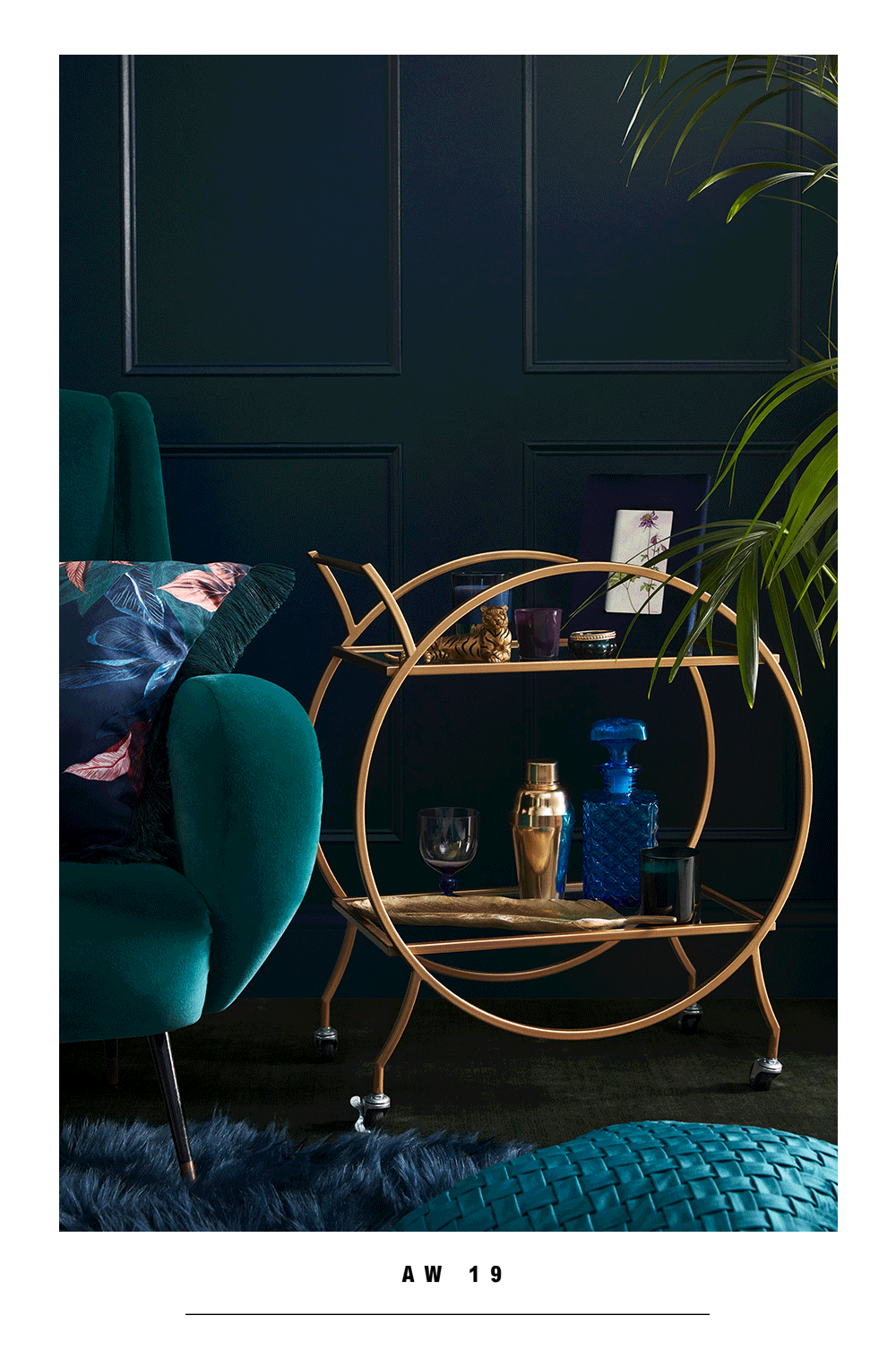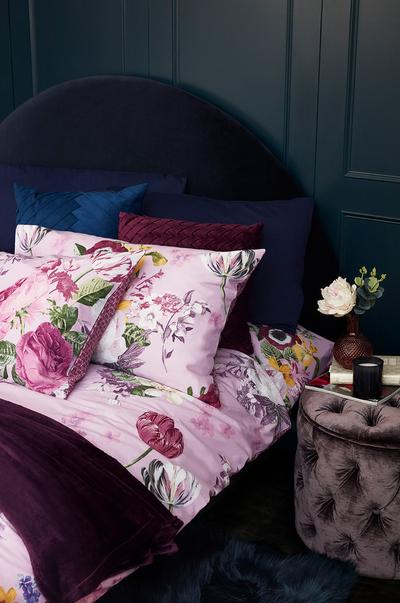 Jewel Tones
These shades pack a punch, but don't be afraid to go bold. Incorporate touches of bright garnet pink and deep amethyst purple into your pad to inject a dose of colour, and combine similar shades for a glamourous look.