Home | Women | Men
Primark Monopoly
There comes a time on Christmas Day when all of the gifts have been given, dinner demolished and the fam's competitive spirit is brewing. After all, nothing quite says Christmas like gathering your nearest and dearest to play a classic board game.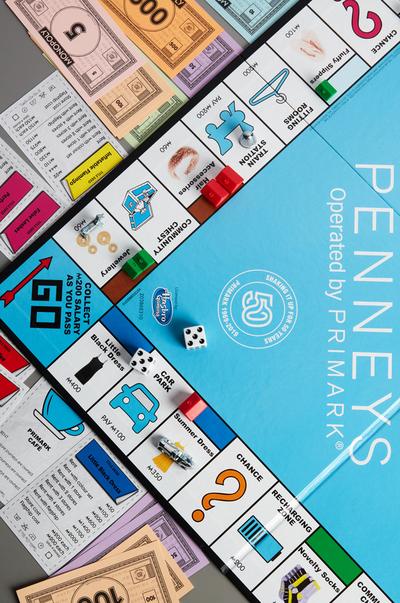 Primark lovers rejoice, because your chances of winning the festive face off this year have just increased. Forget Bond Street and Marylebone, we've swapped the London Landmarks for Primark's bestsellers. Don't worry, we've kept the Monopoly magic, but our twist on the iconic game sees players take a shopping trip as they buy and build Primark stores.
Community chest cards will see you relive relatable Primark scenarios such as coming in for socks and leaving with an entire new outfit, we've all been there! Fill your baskets with amazing fashion at amazing prices in the ultimate game of luck and strategy. Just be sure not to commit any crimes against fashion along the way…
MONOPOLY TM, ® & © 2019 Hasbro. All Rights Reserved.