Our newest baby range is in-store now for your perusal. Whether you're new parents, grandparents or self-proclaimed aunties or uncles (those titles aren't strictly reserved for blood relatives right?) We've got a wide range of ridiculously cute outfits for you to choose from, with everything from sleepsuits and bodysuits to cute co-ords and cardigans. Plus the entire range is part of our Primark Cares collection.
Baby Clothing Must-Haves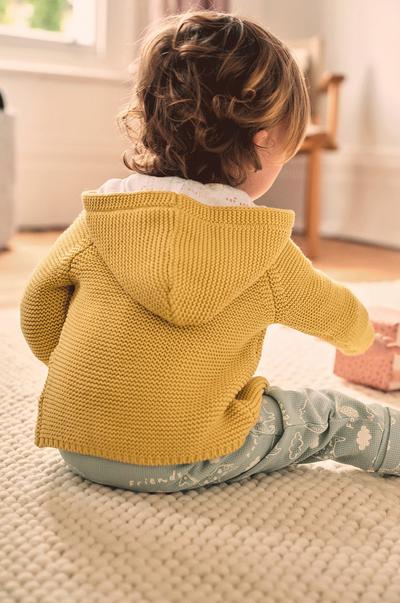 The collection's seasonless colour palette of muted pink, yellow, blue and white means that any purchases are guaranteed to work seamlessly with the rest of your baby's first wardrobe and will stand the test of time throughout their early stages. We've also opted for timeless patterns and animal assorted prints to make them the perfect present if you're on the hunt for aww-inducing pieces pre-baby shower.
Super Soft Sleepsuits & Bodysuits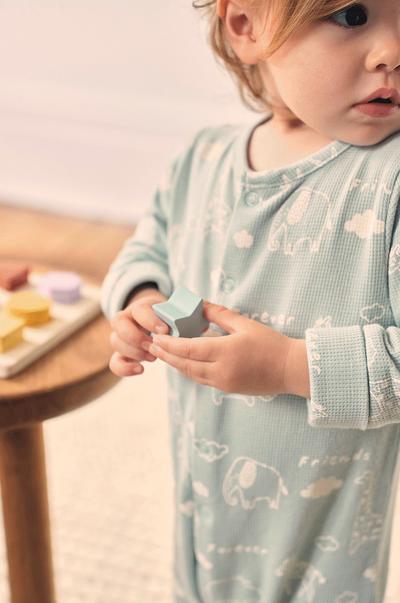 Our sleepsuits offerings give you the choice between full length with anti-slip dot soles for those first steps (from 9-12m), or footless if your little one's shoe game is already better than yours (it happens).
Prioritising Practicality
Alongside a huge variety of cute colours and patterns to choose from, our sleepsuits and bodysuits also feature lots of handy benefits because our kidswear is not only adorable, but practical too.
The turnback cuffs on the arms and legs of our sleepsuits ensure that it 'grows' with your little one to keep that longevity promise. If you're looking to branch out from a 'suit of sorts, some of our legging options also have a 'turn back' waistband for added comfort and padding when it's tummy time.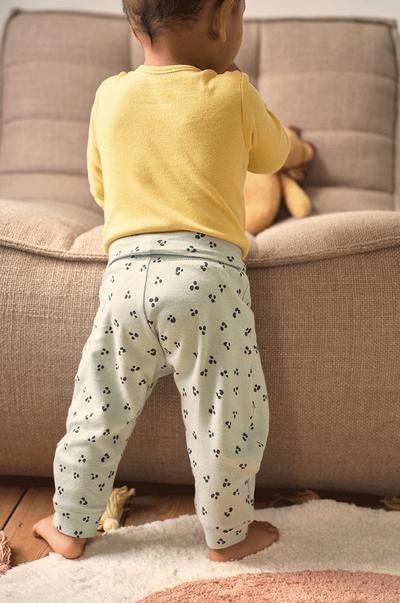 We've also made sure there isn't a pesky button in sight with this collection, as no-one needs to be wrestling with those when it comes to surprise nappy changes! Instead, the range features either popper or zip fastenings down to the hem, for quick-change ease and a zip-guard to protect your little one as they explore their surroundings or their new nursery.