When it comes to being on trend this season, practicality takes the forefront. That's right, the functional pieces your mum would favour are winging their way to your wardrobes. But don't fret, though functional, these pieces are fresh too.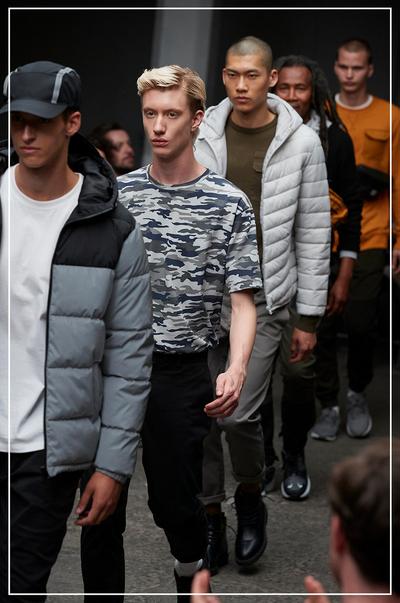 Utility Trend
Tap into the utility trend and you'll have pockets a plenty by way of statement tees, sweats, and cargo pants. But, if squeezing your must haves into small spaces isn't your jam we have roomier alternatives too. Wear one of our stand out bum bags cross body to finish your look while remaining hands free, choose from wet look black or bold orange.
How to Style It
Add a flash of light to your fit with our take on the reflective trend. Opt for reflective panels and accents or go full glow up and sport our reflective puffa jacket to ensure you'll be seen. While camo prints traditionally lend themselves to blending in our safari-esque printed tee will help you stand out. Pair with classic black jeans and chunky trainers and you're onto a winning look.