Men
Pima Cotton Nightwear
It's time to upgrade your pjs to our high-quality Pima cotton nightwear, that not only feel softer than your average pyjamas but will last longer too! With the trend for luxurious loungewear and pyjamas on the rise it's only right that you to treat yo' self to some lush lazy day clothing.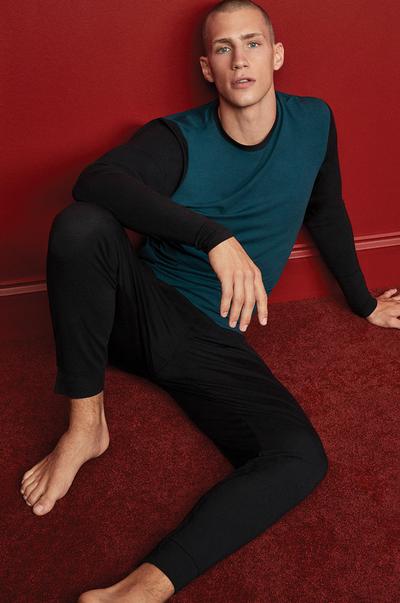 Pima cotton explained
Not familiar with the term Pima cotton? Well for starters, they'll be the comfiest pairs of pyjamas you'll ever own! Ready for the science bit? The longer fibres in Pima cotton create a softer and more durable fabric. That's right, your new pjs are created from a superior blend of cotton, will not only feel and look gorgeous, but they'll be a loyal member of your PJ drawer too.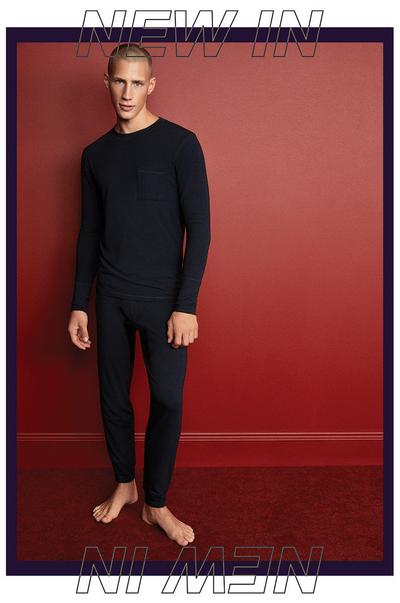 Luxurious loungewear
Why not pop into store and pick up some our long sleeve tees and light joggers? So whether you're relaxing in the evening or simply want to slip into something comfortable when running errands, you know you've got a luxurious yet casual outfit ready! Now that's what dreams are made of!