*The prices included in the article below are correct as of the date of publication. These prices may change from time to time and may vary from the prices shown in individual Primark stores.
With the longer, colder nights come lazier days, evenings spent inside and the perfect excuse to rock comfy pj's all weekend long. This Christmas we've got plenty of cute and cosy pyjama sets to choose from, whether you want traditional tartan, classic Christmas characters or something more sultry, we're sure you'll find a set to suit.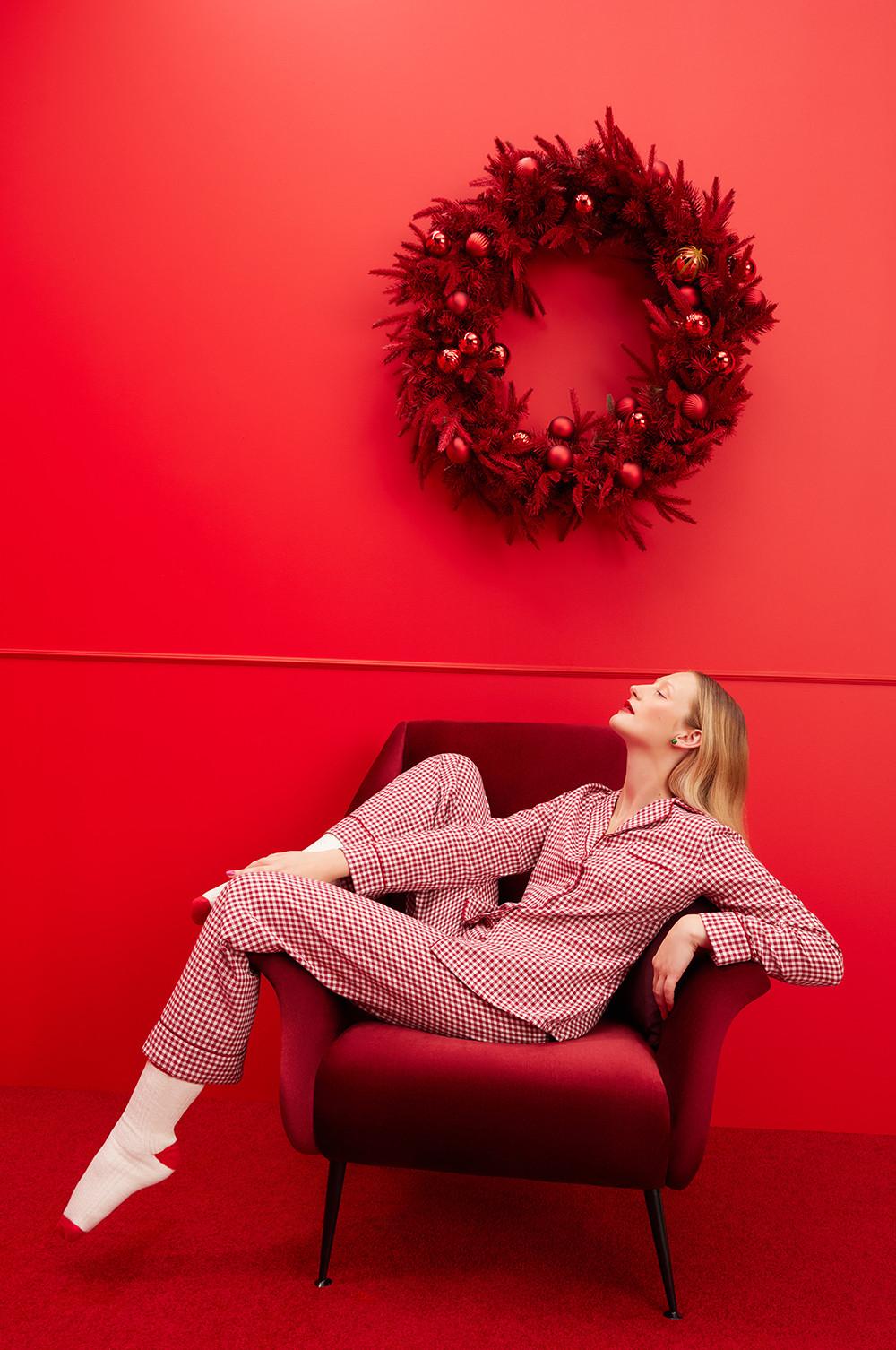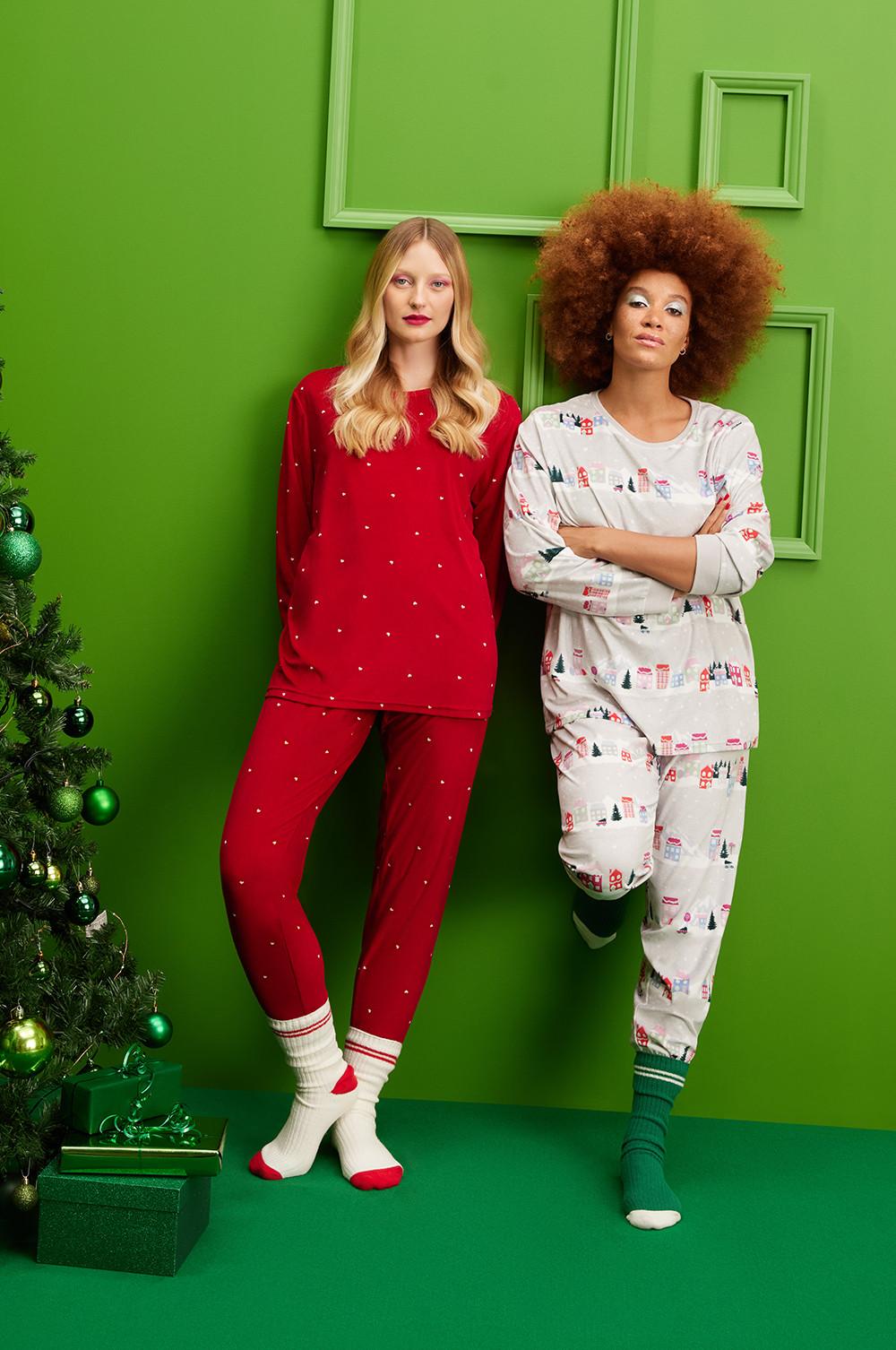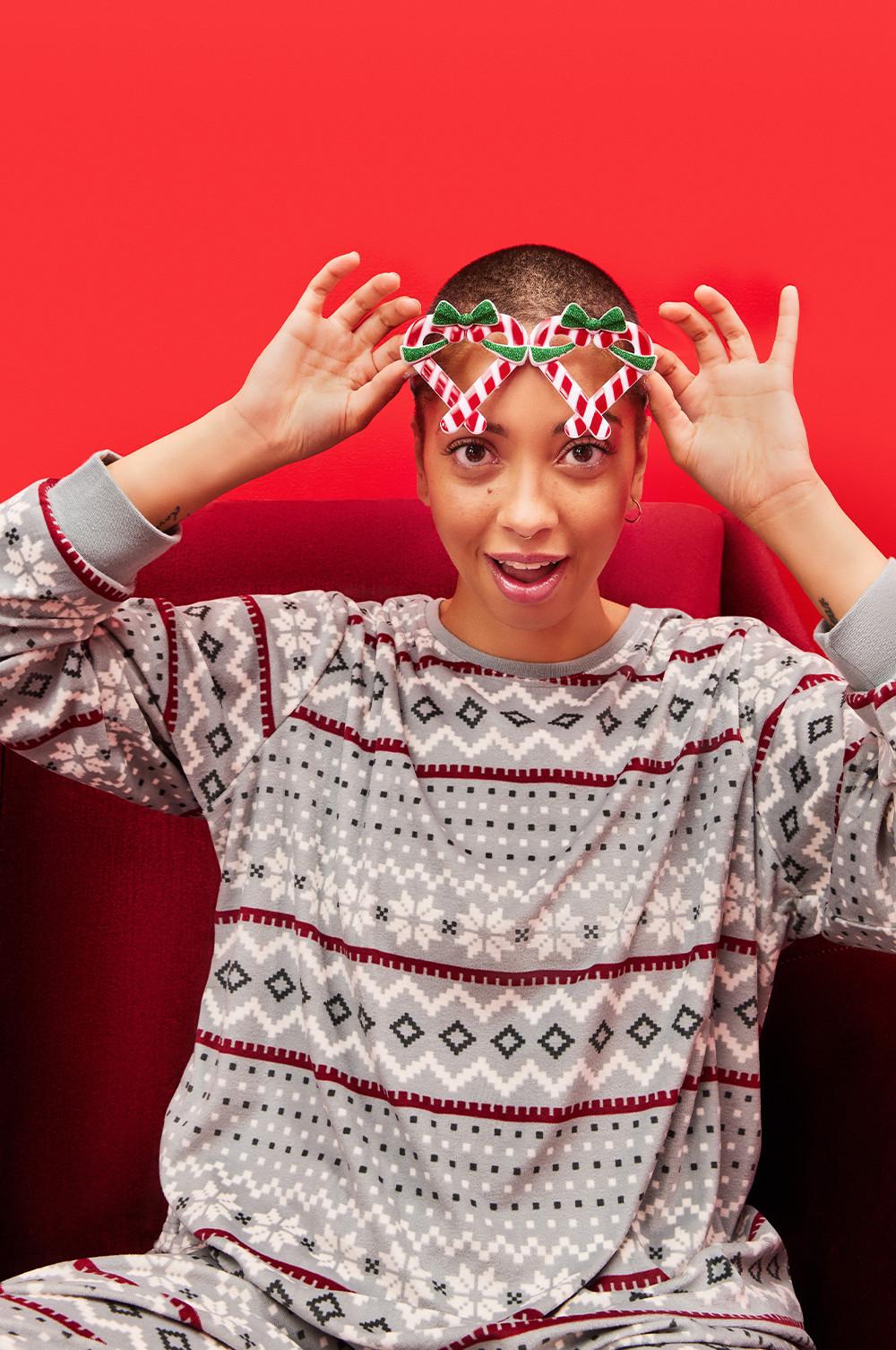 Womens Winter Pyjamas
Tis' the season to get cosy! Whatever your plans it's almost mandatory to sport something snug over the festive period. Christmas pyjamas are a win-win for comfort and style whether you're Christmas movie watching or unwrapping gifts. Choose from our wide range of affordable pyjama sets or wrap up a pair for the perfect gift.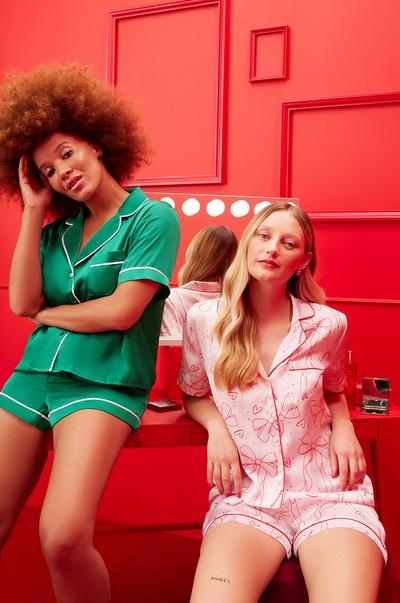 Classic Christmas Pyjamas
Festive nightwear is one of our favourite Christmas traditions. If you covet nightwear featuring your fave Christmas characters we've got you covered. Choose from adorable reindeer and winter wonderland inspired fair isle prints, all in super soft fabrics. Alternatively go for something a little more Christmas chic with our candy striped satin sets.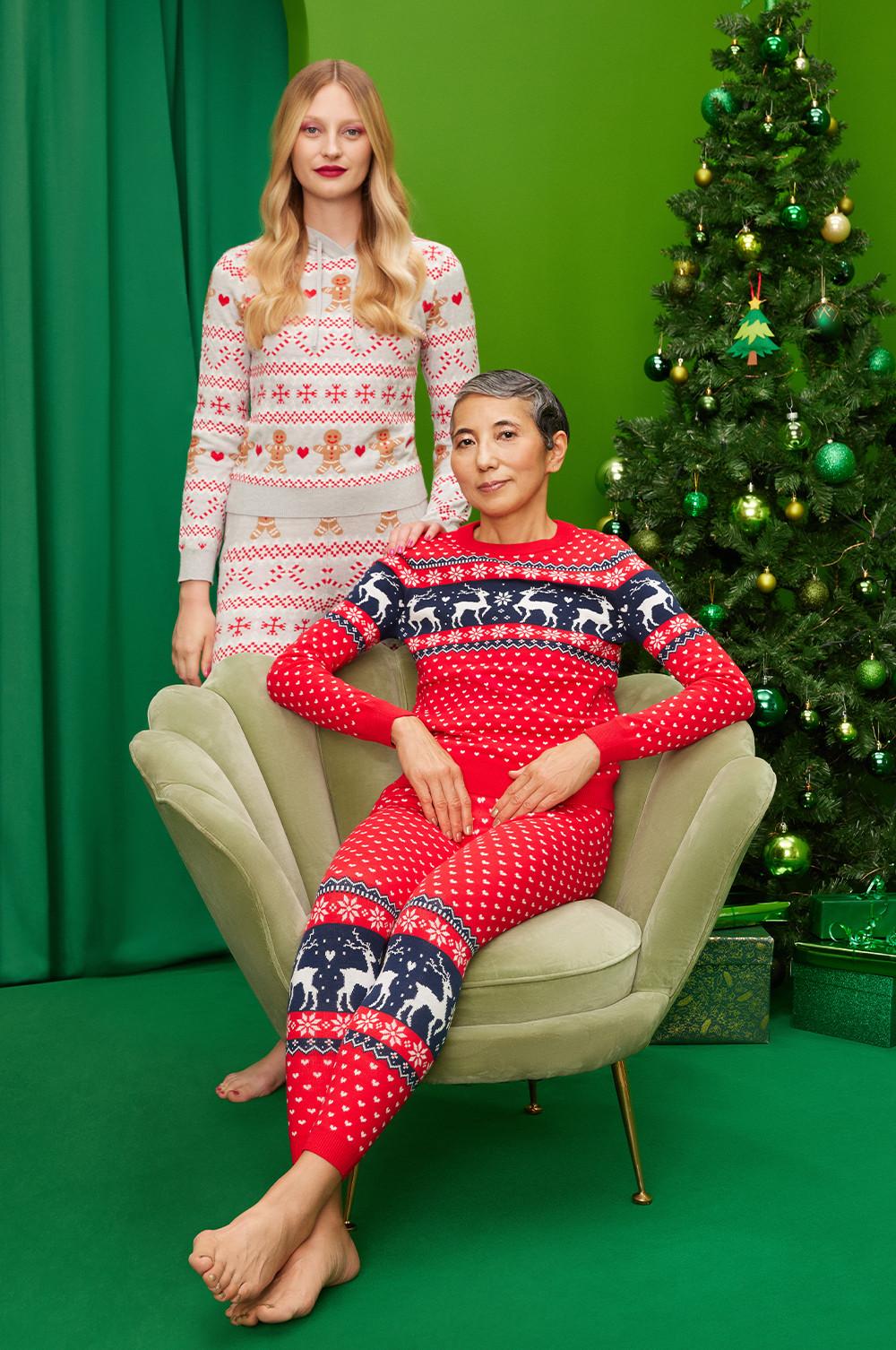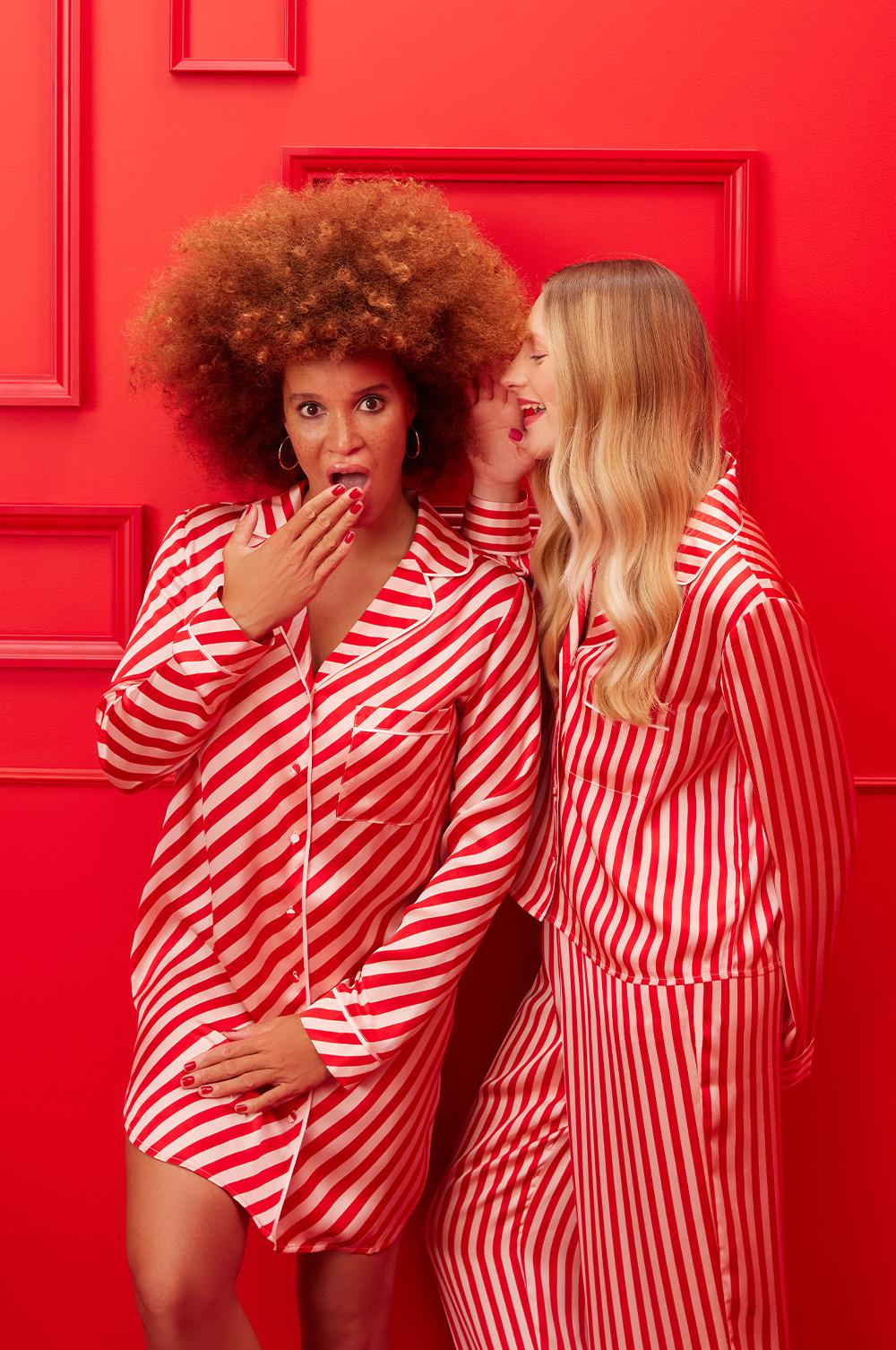 Winter Nightshirts and Pyjama Separates
Prefer a nightshirt? Plenty of our printed pyjama styles come in co-ordinating nightshirt styles too! Plus, if you like to mix and match your sleeping set then we've got a variety of pyjama tops and bottoms you can buy separately so you can get the perfect fit and style for you.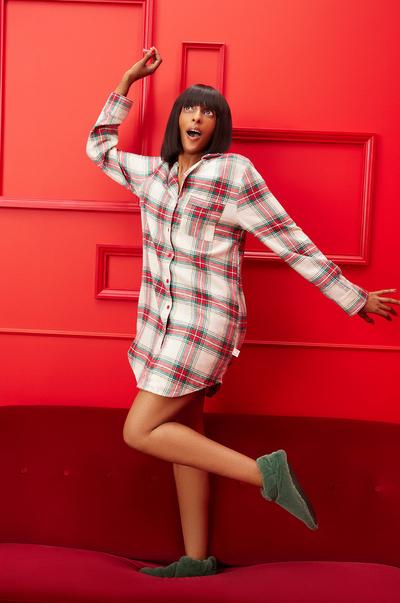 We haven't forgotten the need to keep your toes toasty either! You'll find a wide range of thick and fluffy socks and slippers in-store.