You'd be forgiven for thinking the shift towards practical pieces trending was a result of the outdoor-centric parts of the pandemic. In fact, shaking off the fashion shackles has been happening for a few years now, shirking silly season-specific styles in favour of comfort. What used to be unthinkable in wardrobe of note (see: balaclavas, reflective outerwear, rubber boots) is now being showcased on the catwalks.
Outdoor Wear
'Stay dry, stay warm, adapt' is the name of the game — and the aim of our new collection, featuring affordable kit with technical attributes for the whole family and putting us on the map as a destination for your alfresco adventure needs.
It's all about layering, so we've got ensembles to ready you for any weather, in minimalist neutrals and retro colourways. Choose an easy put-together outfit in ecru and black co-ords or embrace mood-boosting brights with a palette of teals, pinks and oranges.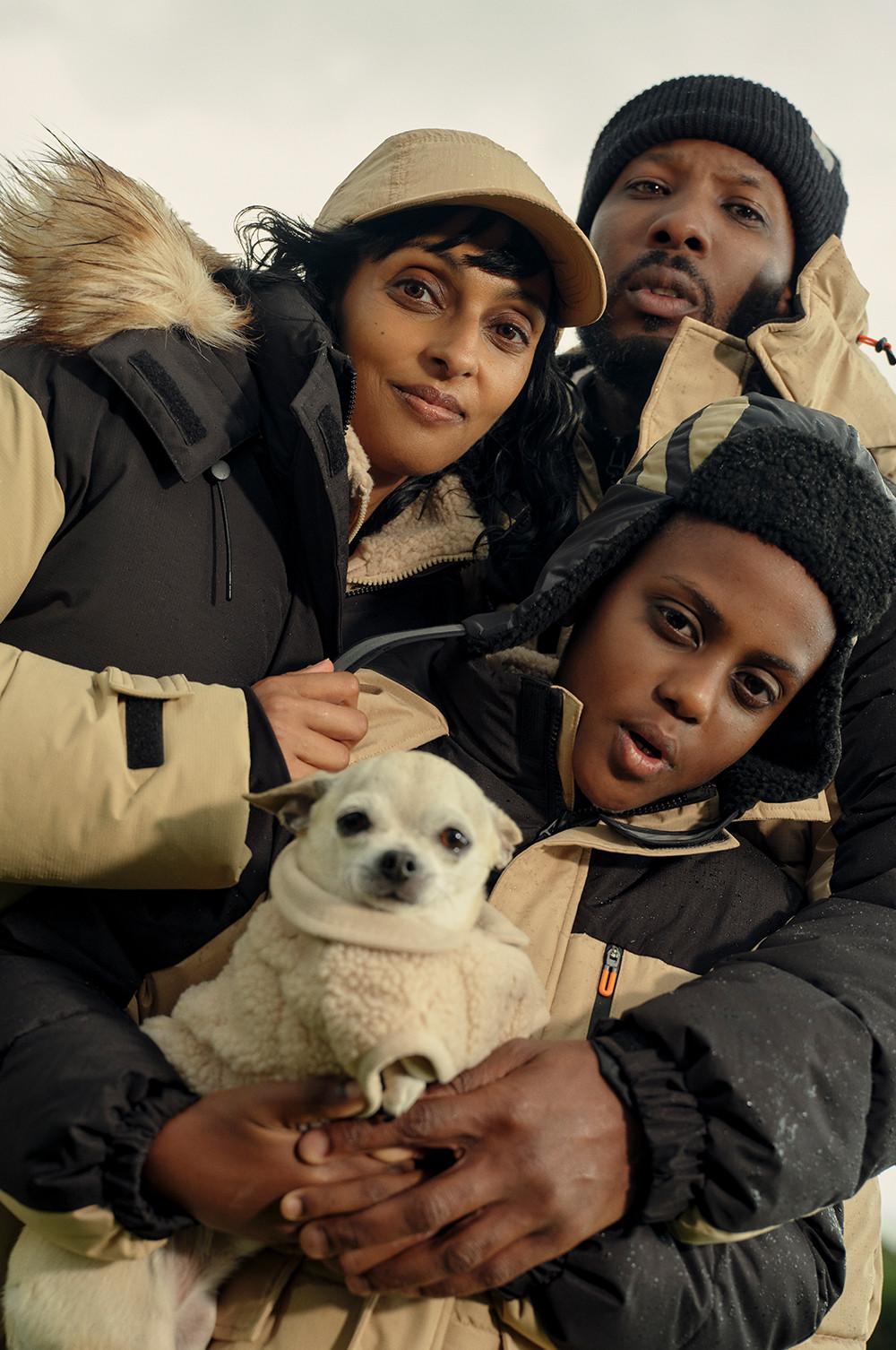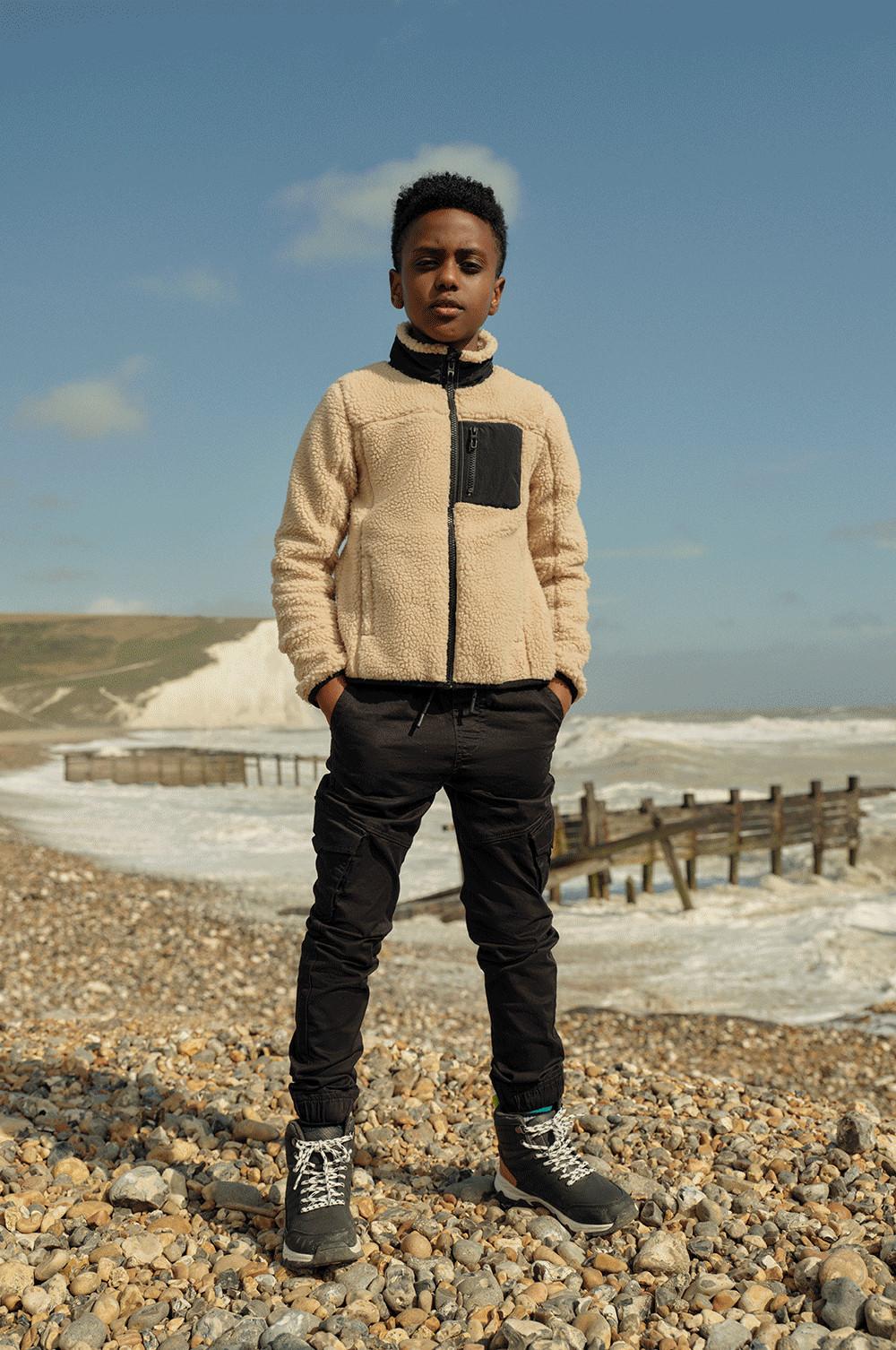 Walking & Hiking Must-Haves
Walking aka hiking, according to the Instagram crowd, or cycling is a fun day out for all ages — until it starts tipping it down. Keep spirits high by prepping for the wet, with our high-spec breathable, waterproof, lightweight, shower- resistant, recycled polyester, thermoregulating, sweat-wicking and windproof designs. On the hunt for peak practicality? Check out our three-in-one jacket, with removable furry hood detailing and gilet.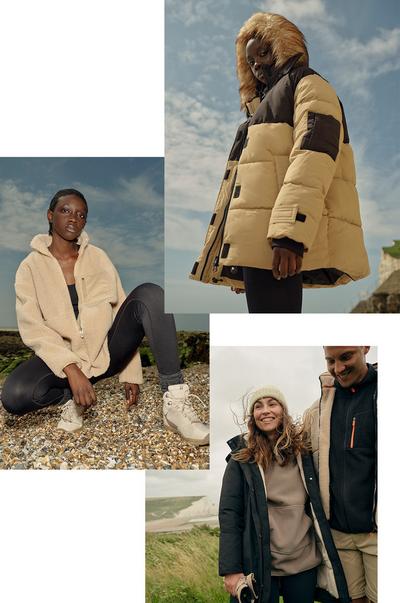 A combination of our budget-friendly outerwear and bottoms offering will keep you clement throughout the most temperamental of temperatures, with parkas, anoraks and puffers, zip-off and fleece-lined trousers, plus snowsuits and reversible jackets for the kids, so you can choose what fits the forecast.
Wild swimming part of your plan? Pack our changing robe, that wouldn't look out of place on the runway, for mega-luxe post-dip layering.
Thermal Layers
Our mid-layer game is strong too, with matching thermal basics, all-in-ones, performance and sportswear, padded gilets, borg and polar fleeces, and hybrid puffers. And, back to base layer, our thermal and waterproof socks, crewnecks, half- and quarter-zip tops, and leggings are sure to keep you toasty.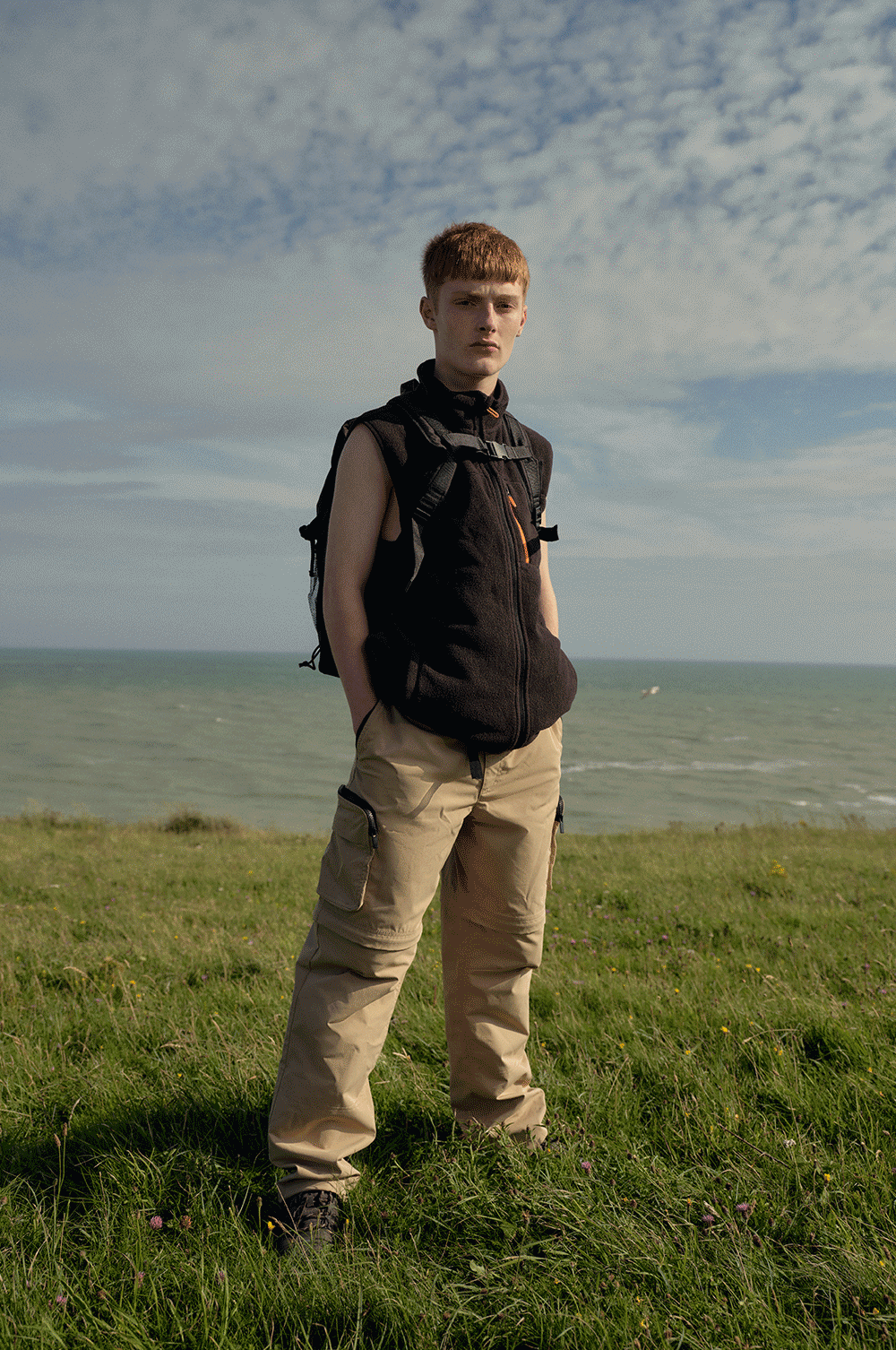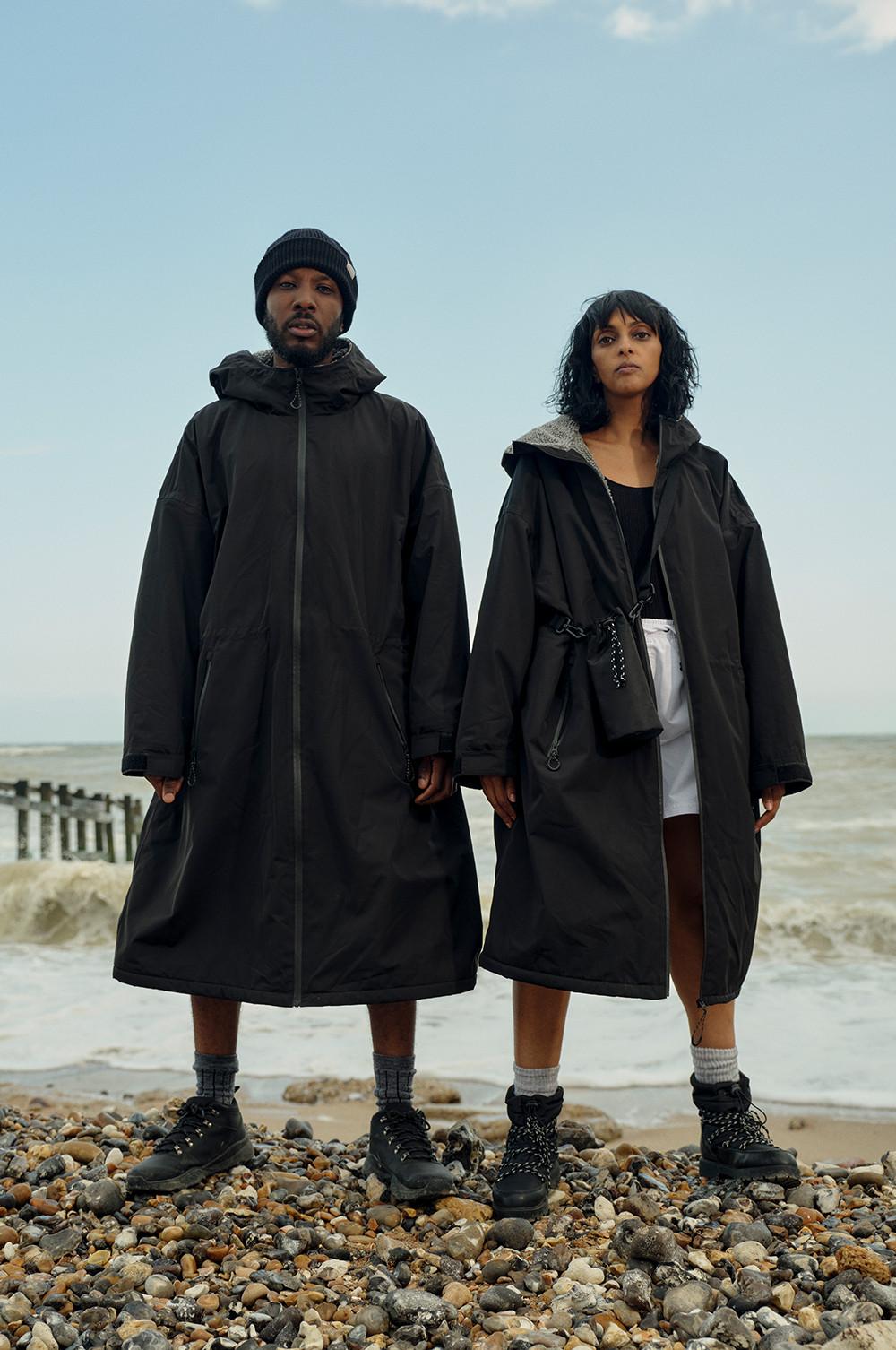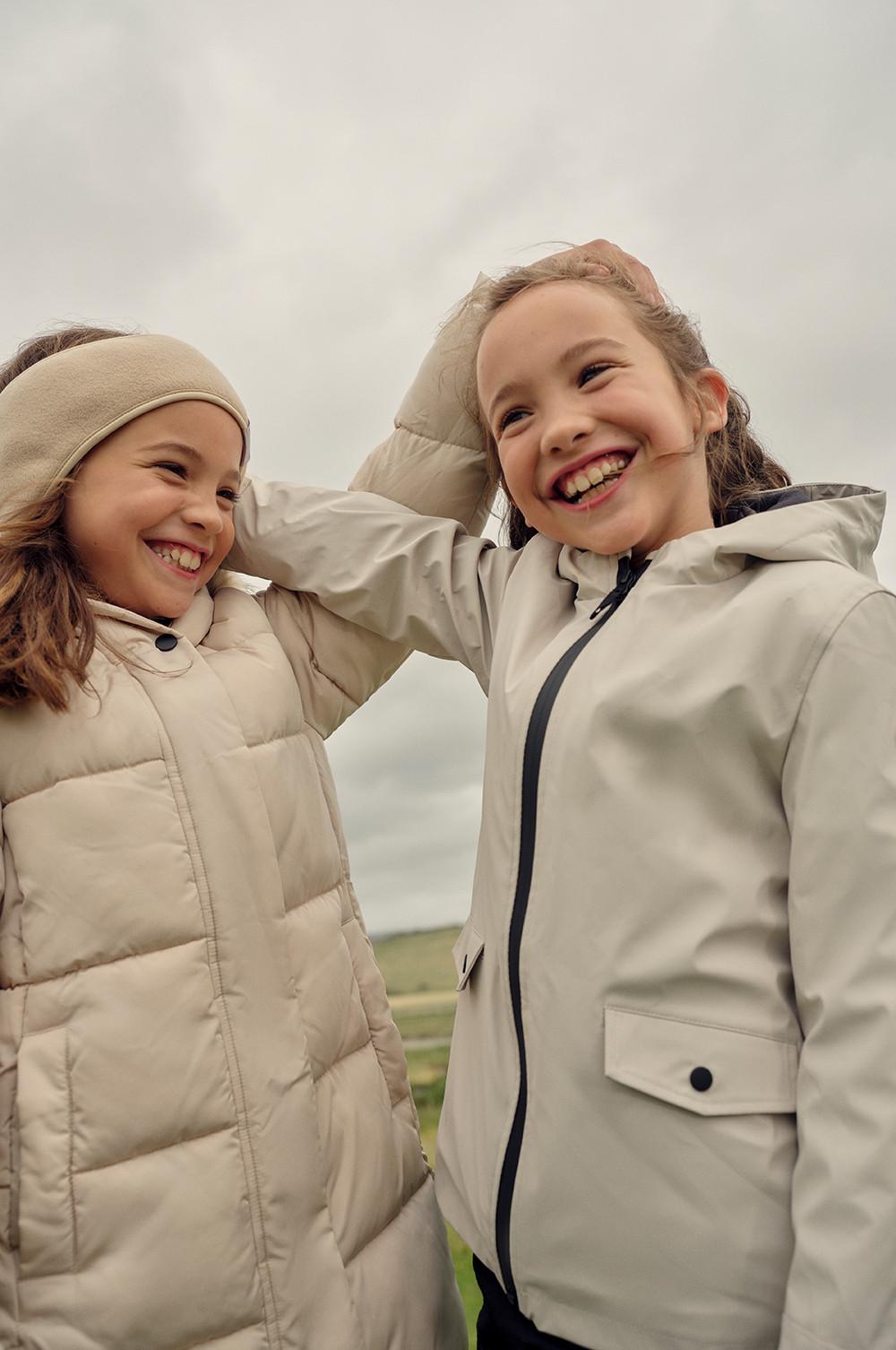 Outdoor Footwear & Accessories
Look no further for quality footwear than our new range of hydroguard hikers, CORDURA boots, functional trainers and hybrid wellies. Water bottle holder, rucksack, bumbag, snood, headband, bib, beanie and gloves, optional but highly recommended.
And shout-out to the super-cute reversible pet coat. Remember: 'There's no bad weather, only bad clothing'.