We can't wait to have you back in our stores to shop our latest affordable fashion collections and great every day essentials. We've worked really hard to ensure that you can shop safely at Penneys. From Monday 10th May for one week only you'll be able to use our Shop by Appointment service to book a designated time slot to shop in your local Penneys.
To reserve a time slot to shop in your local store please click here.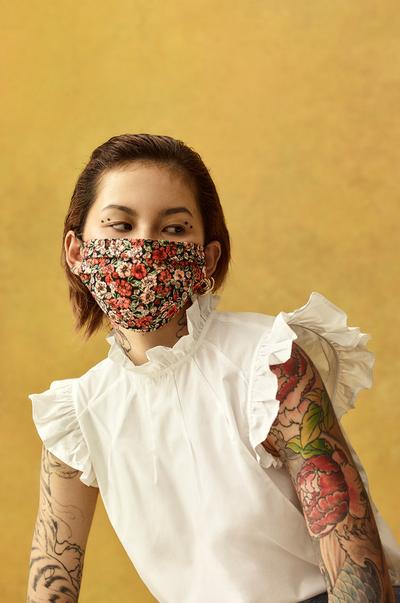 There will be limited booking availability, with limits on the number of customers allowed in-store for each appointment slot. But don't worry if you don't manage to book a slot, from the 17th May onwards we're pleased to announce our stores will open as usual, with no appointment needed. Plus, we'll be open for longer to reduce queue times and ensure everyone can get their Penneys must-haves safely.
Nothing is more important to us than the safety and wellbeing of our employees and customers, and we have extensive safety measures in place to ensure that our colleagues and customers can return to Penneys with confidence
Please read the following guidelines before arriving for your shopping appointment:
Your Shop by Appointment time slot must be made at least 4 hours in advance of your visit, so pre-plan your Penneys trip!

Every Shop by Appointment time slot lasts for 60 minutes, with 45 minutes shopping time and 15 minutes for paying and exiting the store, and each slot is valid for one person only. In order to adhere to social distancing guidelines please shop alone, we are unable to allow customer to shop in groups at present.

You must present your booking confirmation (printed or on your phone) to gain entry to the store for your appointment

Face masks are compulsory in all of our stores.

Shop by Appointment time slots are bookable on a first come first served basis so please note your preferred time slot may be unavailable. Each Penneys store has a maximum capacity so we can only offer limited appointments per hour. We'd advise booking ahead to avoid disappointment.

Upon booking you will be required to give your name and email address for contact purposes. This is fully GDPR compliant, and we will not use your data for marketing purposes.
Find out more about Shop by Appointment by reading our FAQ's