Women
The Lowdown: Let's Talk About Ethics
You've probably heard people within your friendship group talk about retailer's ethics – whether they're good or bad – and you've no doubt gained 'sustainability' as your latest buzz word – us too - but have you ever gotten the low down from the brand itself? Scroll down to read on as Katharine Stewart - our Ethical Trade and Environmental Sustainability Director - demystifies Primark's ethics, explains what sustainable cotton really means and tells us what we can all do to be more sustainable.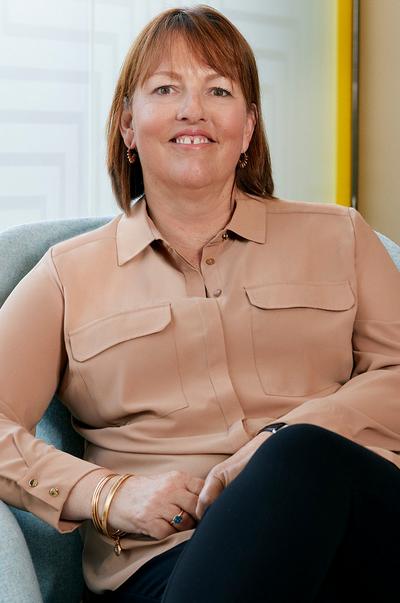 Katharine Stewart has a big role at Primark, and an equally impressive job title to match, 'The programme has evolved over time and my title has too, which is why it's gotten so long,' laughs Katharine. Taking Primark's ethics and sustainability planning in her stride is no mean feat and Katharine really thrives on the accountability that comes with her role, 'We're a global business and with that comes responsibility. For some people that might be quite frightening, but for me it means we can do a lot and I think we all know that when Primark puts its mind to something, we get on and do it.'
When Katharine and I met recently to talk all things ethics, what was immediately apparent was her overflowing knowledge of what good ethical trading looks like, her passion for Primark - where she's worked for over 20 years - and the importance of the sustainable cotton programmes she's been part of, 'It's bringing about real generational change. Some of the women farmers who were involved in our sustainable cotton programme from its inception in 2013, now have children going to university, and that wouldn't have been possible without the incremental income they've managed to earn through this programme. It's about giving people choices and I think that's what's so uplifting.'
After excelling in Primark's buying team and with a career already spanning 11 years, Katharine was looking for her next challenge and was approached by Gap when it was setting up its London office. It was 2006 and Primark was still quite provincial – to give you some context we were just about to open our first store on Oxford Street. 'I started working for GAP buying accessories, and very quickly I ended up buying menswear as well. Then I became Vice President, buying menswear, womenswear and accessories. It sounds very grand.' Katharine says with a smile as she recalls how she got into fashion in the first place. 'I'd always wanted to do fashion design but I was never good enough, which I understood quite quickly' explains Katharine. 'One of the people I got to know through a Saturday job who went on to be a designer was Jenny Packham, so having spent a lot of time with her I realised that I wasn't quite as good as she was. I didn't go down that route, I went off to do textiles, economics and management at university instead.'
The way that Katharine reminisces over her career makes it clear how much love she has for the fashion industry as a whole, and how the people she has met along the way have further inspired her. 'At Gap I was working with people like Phoebe Philo, who was a creative consultant there at the time and I spent a lot of time with her, which was really fascinating, and I loved it.'
But how did she get involved with ethics? 'It was really by default that I got involved with social compliance. Gap had their social compliance team, as they called them, which was based in San Francisco, and they had one person based in Europe - that person reported into me. So that was really my first toe in the water in relation to understanding programmes about social compliance'
It was two years later that Primark decided to set up its own internal team to manage ethical trading programmes and they knew exactly the person for the job: Katharine. 'I don't think anybody, even now, thought about how big the programme would become. I think that's one of the challenges, there's always new things happening and new research. For example, Blue Planet really put a spotlight on plastics and the environment. So we're constantly evolving,' she explains.
One common misconception about Primark is that it has its own factories, but Katharine explains that's simply not the case, 'What we know from our factory audits is that we share 98% of our suppliers' factories with other high street brands, including some premium retailers too. I've been in a factory where our €4 T-shirt is being made next to a €60 T-shirt. Alongside the production of our garments is the production of other retailers and the key thing about that is we share the same factories, it's the same environment, the same wages, the same working conditions, but the retail price is different.'
Another key factor to mention is that all factories have to be audited before Primark will work with them, and not all of them pass. Once Primark has approved a factory for production and starts sourcing from it, the factory is audited at least once a year, and in some cases they could have additional unannounced spot checks. 'If we find an issue within one of our suppliers' factories, we will absolutely resolve it and deal with it. Having a team on the ground the size and scale as ours is the real strength of our programme.' Katharine confirms.
You will have seen our recent sustainable cotton product launches spanning across sustainable denim ranges, sustainable cotton nightwear and eco homeware, but we were keen for Katharine to explain what 'sustainable' actually means.
'Sustainable means we're minimizing the environmental impact first and foremost, in terms of how that cotton is grown as opposed to conventional cotton.
'Back in 2013 we launched a programme for cotton farmers to educate them on how to grow their cotton in a more sustainable way, using less chemical pesticides, fertilisers and water and ultimately earn themselves more money. This programme includes teaching farmers to plant their cotton in rows and have a trench between them so that the water goes straight to the roots (rather than just flooding the whole field with water). The programme also teaches them about chemical pesticides and fertilisers: we show them what they can do that's more natural, like using their livestock's dung, as this can be used as both a fertiliser and a pesticide – it's amazing!'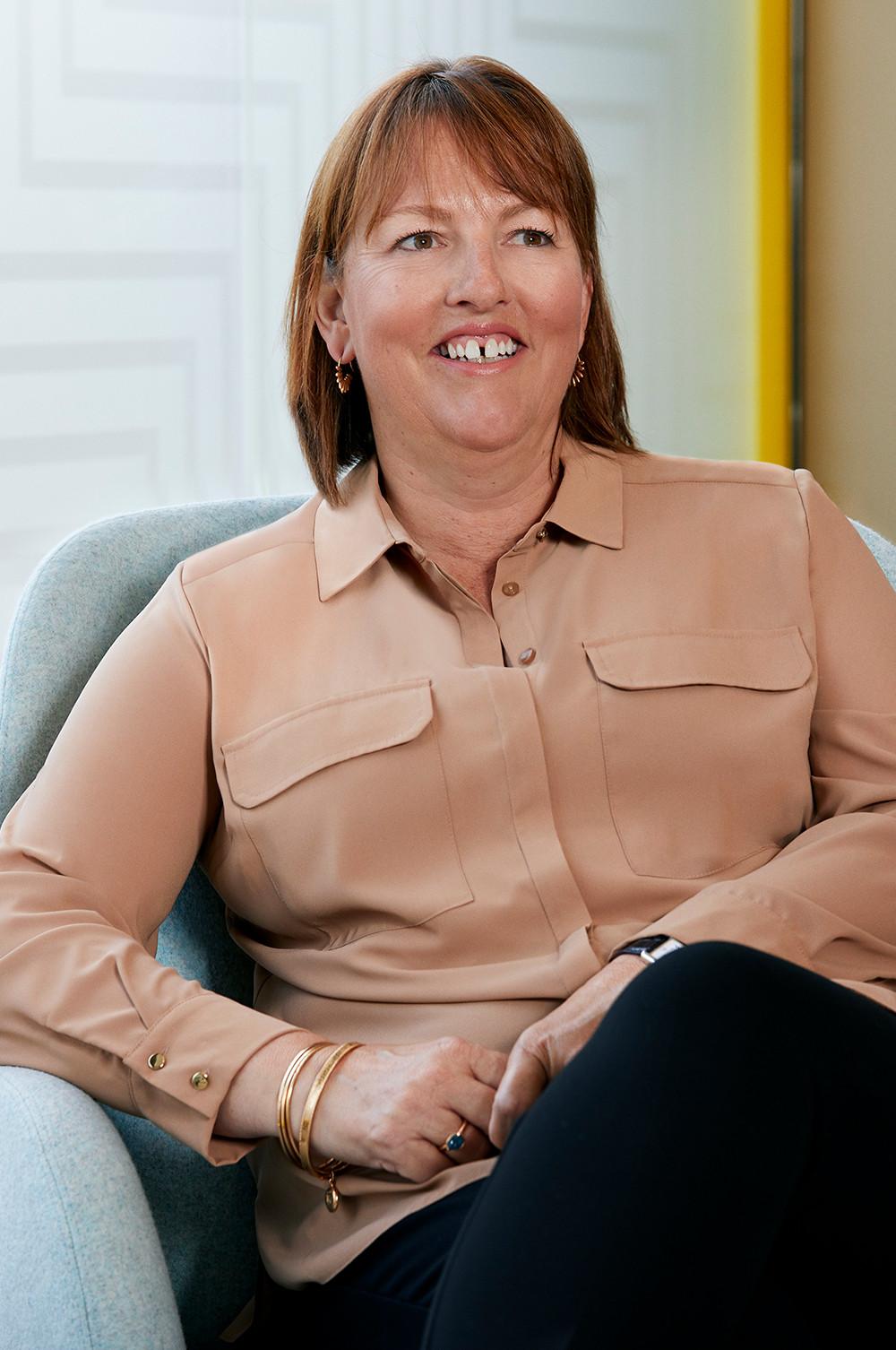 'Before the programme many of the farmers would have rented things like tractors and ploughs for their cotton production. With the extra income they've earned, a lot of them have now bought that equipment for themselves. Not only do they have more income from the cotton but they are now using their own equipment, and they're also renting it out to other farmers so they have yet another income stream. It's incredible, our farmers have been building bigger houses, buying their husbands motorbikes and really enjoying it – which is fantastic. But key to all this is the investment in their children, in terms of education, and that's probably the biggest thing.'
We expanded the programme into Pakistan last year and put our first crop in the ground last year, and this year we start in China too.
With over two million hits on our website each week and a social audience of over 10 million, we know that our Millennial and Gen Z audience are highly passionate about sustainability and environmental issues, so what is Primark doing to be more transparent about who our suppliers are and which factories we produce products in? Katharine continues, 'We source from over 1,000 factories in 29 different countries, but the vast majority comes out of China, Pakistan, India, and Bangladesh. We actually published our global sourcing map last year which has the details of where our suppliers' factories are, this was a big step forward for us.'
So the big question… what are Primark's sustainability plans for the future?
'The cotton expansion programme is a huge project for us. We have a big focus around the use of more sustainable fabrics too, whether that's the cotton or the recycled polyester that you'll see across our ranges in the autumn and then we're looking at other fabrics too. Our recycling scheme will be a big step forward too, currently only available in our Birmingham store but we have a big roll out planned for ALL stores. The other thing that the team have been working on is the packaging, swapping out plastic packaging for recyclable materials.'
Wow! For a brand with over 370 stores globally we already know that Primark doesn't do things by halves, but hearing more about our ethical and sustainability plans only reinforces this. Stay tuned for a number of new sustainable collections launching in store soon.