Women
Trending Now: Diamante Hair Accessories
Make your hair the mane attraction this season with our selection of diamante hair accessories, a quick and easy way to take your look from dull to dazzling! From clips to slides and headbands, we've got everything you'll need to copy the coveted catwalk look, bling it on!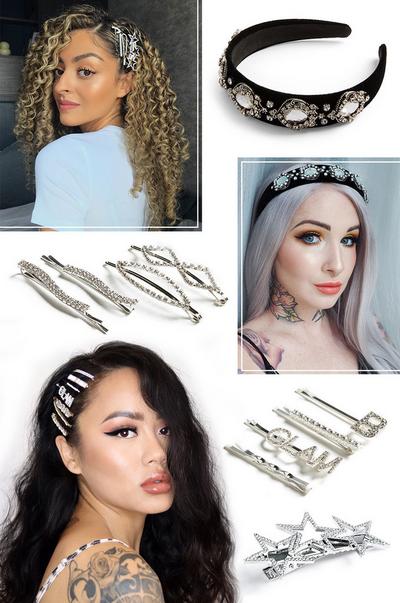 The humble hair clip has made a return, becoming this year's must have accessory, but forget your basic bobby pin, these are bejewelled! Make maximum impact by stacking yours up, or decorate a simple ponytail with multiple slides and clips for added style points. We've got plenty of options to choose from that'll help you create the look.
If clips aren't for you then try a embellished headband, perfect for pinning back pesky flyways and grown out fringes. Our black velvet diamante headband is ideal for channelling that cult Gossip Girl look, with added glitz.