RECYCLED MATERIALS COMMITMENT:
We will SIGNIFICANTLY INCREASE the use of recycled materials throughout all our products.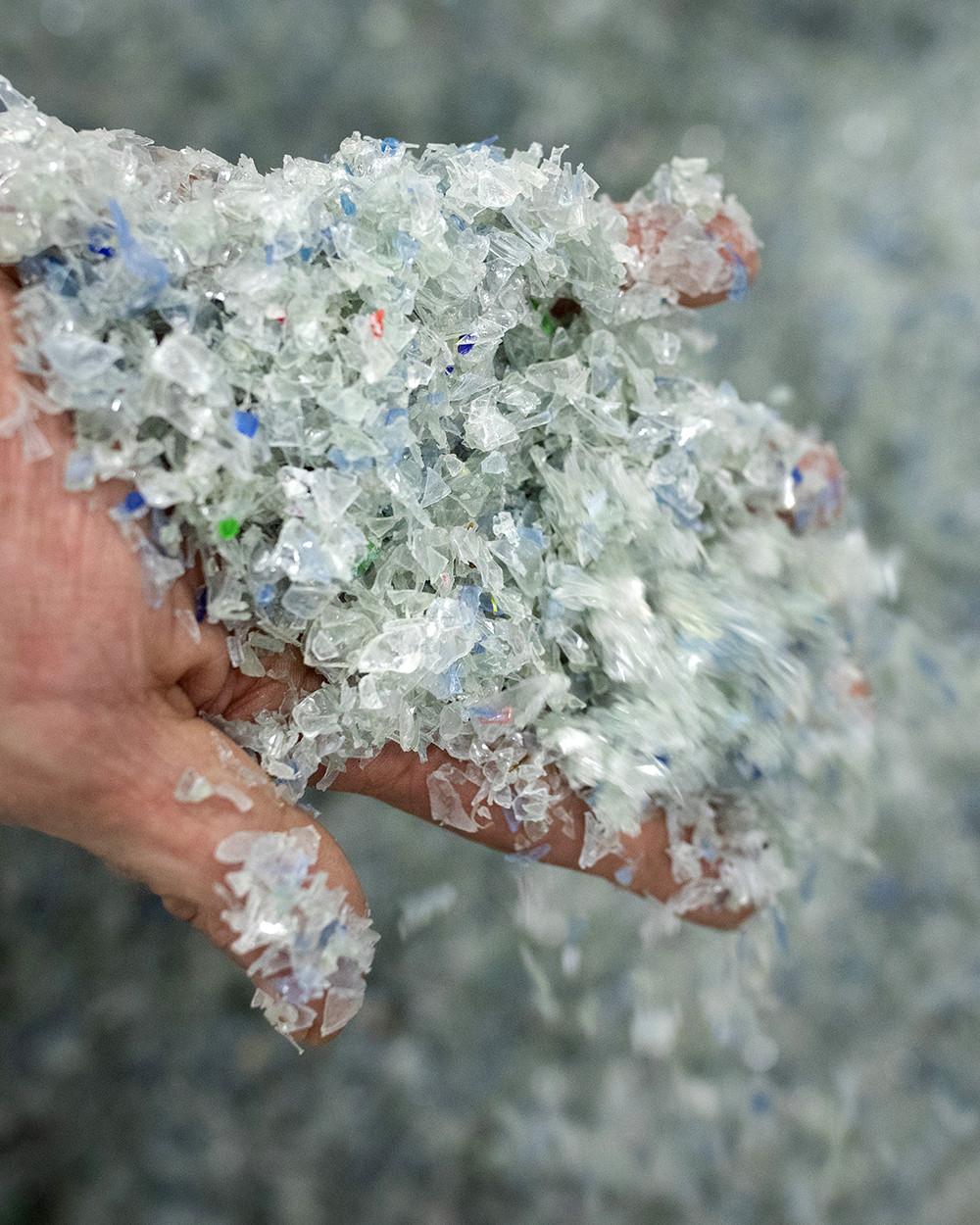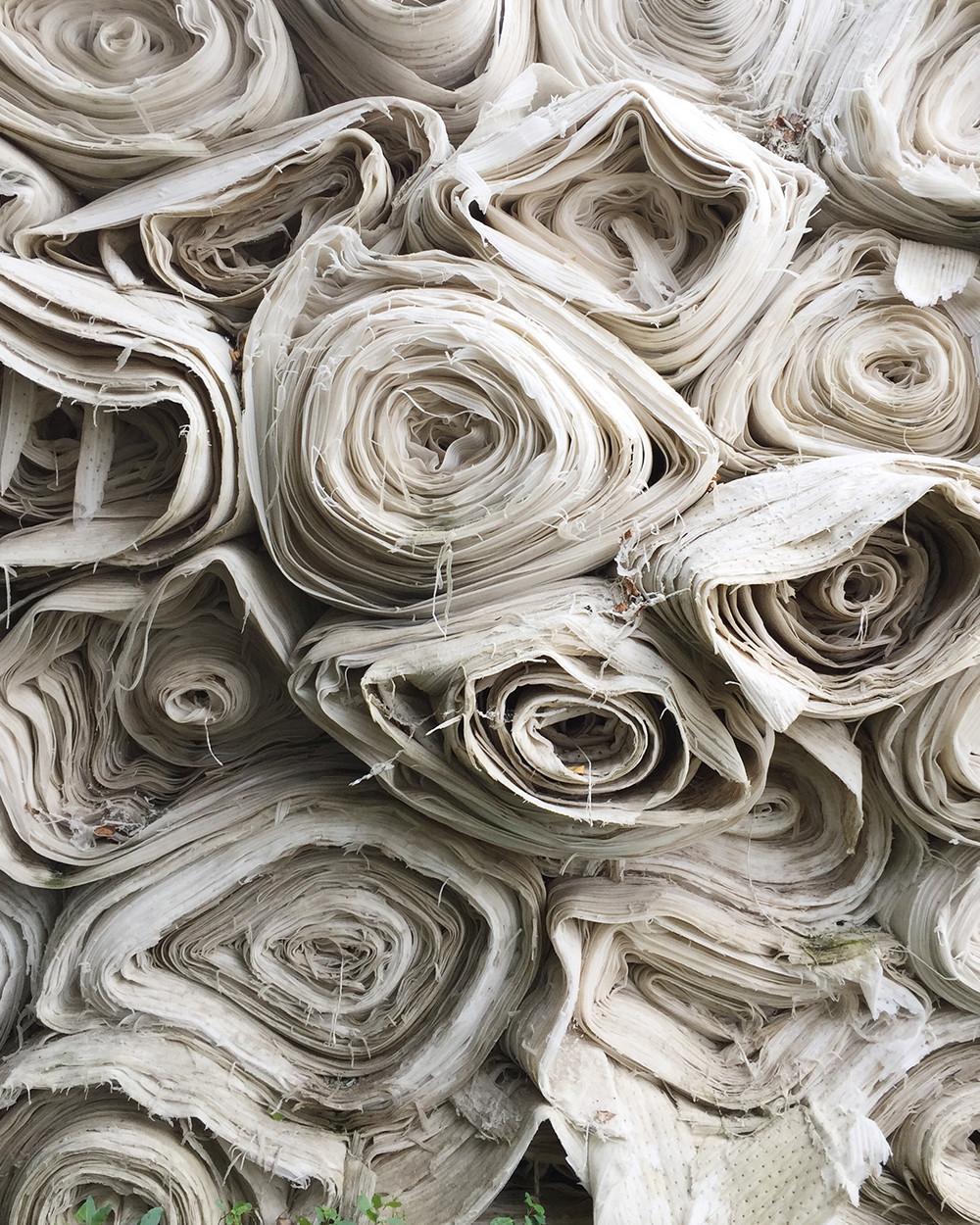 We've partnered with specialist suppliers to produce our recycled products. First, waste plastic is recovered, flaked into pellets and melted down. The plastic is then spun into yarn and used to create our products.
This fall, our products made with recycled materials will more than double to 40 million items.
HOW PLASTIC WASTE IS RECYCLED INTO FABRIC
1. Recovered – 2. Flaked – 3. Melted – 4. Spun – 5. Woven