All
How To Celebrate Pride At Home
This year presents an opportunity to reimagine the way we celebrate Pride. The event is going to look a lot different in 2020, with parades canceled and parties on pause – but there are still lots of ways you can show up for the LGBTIQ community. Keep reading for our ideas on how to celebrate Pride at home during distancing.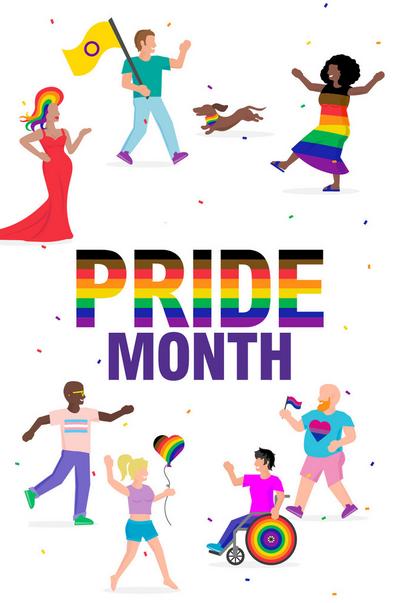 Online Parties & Parades
The spirit of Pride is all about coming together and celebrating love, so gather your friends for a group Zoom party. Love the fun of going all out in style for Pride? Challenge the squad to don their most colorful gear and have a virtual pride parade. The kitchen's the new catwalk!
Create Something Colorful
Take inspo from the bold LGBTQ+ flag and create something colorful for your celebrations. Can you bake with the best of them? Then a rainbow cake's a must! Culinary skills can't cut it? Try a fun fruit salad in the flag colors for a healthy alternative. Experiment with a bold, bright makeup look. Or get crafting!
Global Pride 2020 Live
Pride is going virtual! On the June 27th, Pride organizations around the world will come together to produce Global Pride 2020: a 24-hour live streamed event featuring music, artistic performances, speeches from activists and campaigners and addresses by public figures. There'll be something for everyone in every time zone. Check out the Global Pride 2020 website for the full lineup and further details.
Give back, virtually!
Use Pride at home as an opportunity to support your local LGBTQ+ owned small businesses or donate to your fave charity. Consider donating to local Pride organisations too, many will have been severely impacted by the cancellation of physical events. If you're unable to donate, you can still raise awareness for non-profits on social media. Just sharing your story or favorite Pride memory could really help someone!