Beauty
Beauty Routine Essentials
Nothing says "self care" like treating yourself to skincare products without breaking the bank. Our new vegan beauty essentials all contain natural ingredients, and come in recyclable plastic bottles. Plus we have all the accessories you need to make your life easier, too.
Cleanse and Moisturize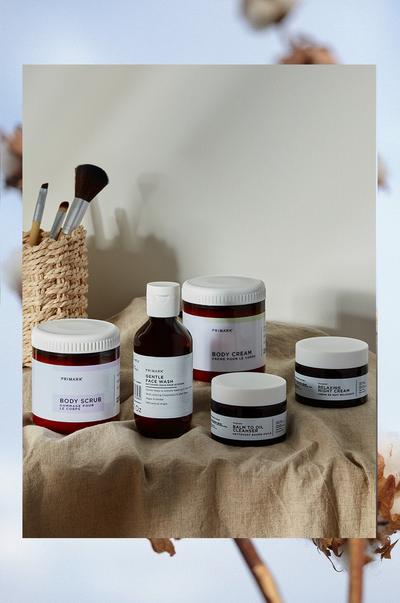 One of the best feelings at the end of the day? Taking off your makeup and cleansing your face. Start the pampering process with our balm-to-oil cleanser to melt away buildup. Then use our face wash to get rid of any remaining makeup and impurities. Finally, lightly lather on our night cream to relax and moisturize tired skin with the help of calming chamomile and aloe vera.
While you're living your best life soaking in the tub, use our body scrub to exfoliate away dead skin, leaving you feeling soft and smooth. Lock in the moisture with our chamomile or lavender body cream before slipping into some luxurious pajamas.
Finishing Touches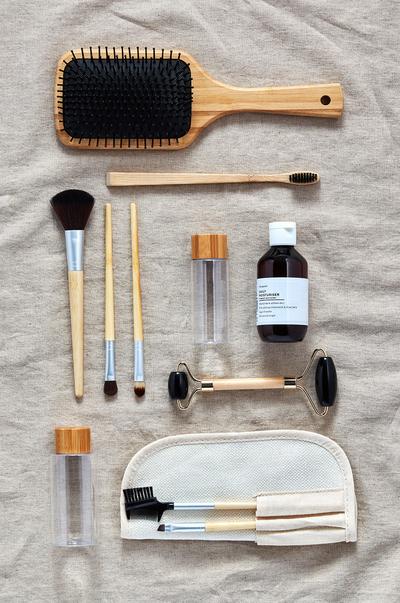 We know you've been dreaming of buying an obsidian stone roller: so we have a gorgeous double-sided one ready to help reduce puffiness and stress from your face! Remember: clean skin requires clean brushes. So treat yourself to our five-pack of bamboo beauties, with all the essentials for the perfect brows and flawless makeup application.