Beauty
Mask-Friendly Makeup
Masks are here to stay (at least for a while) – and they're set to become summer's hottest accessory. So for all you makeup fans: it's time to move from statement lips and contoured cheeks to creating high-impact eye looks to sport over a mask.
Just because you're covering up doesn't mean you can't get creative! After so much time stuck home with minimal makeup, we are SO ready to go for a new look... Read on for three mask-friendly makeup ideas, perfect for expressing yourself while sticking to the rules.
Rainbow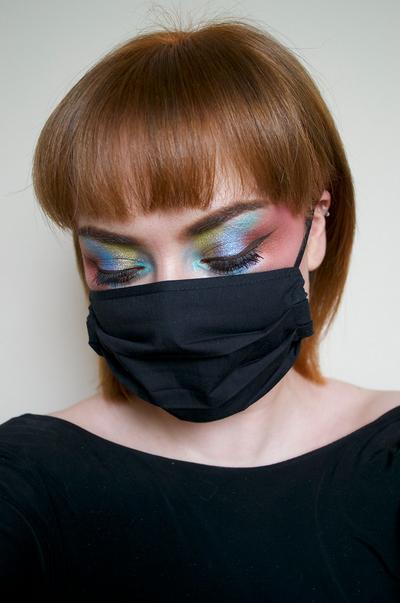 For the adventurous, wearing a mask is a chance to totally amp up your eye makeup game. Go whimsical with a shimmering rainbow look like Ailbhe, playing with those high-color eyeshadow palettes you usually shy away from. Add glitter or gems for a festival-inspired take.
Bold Color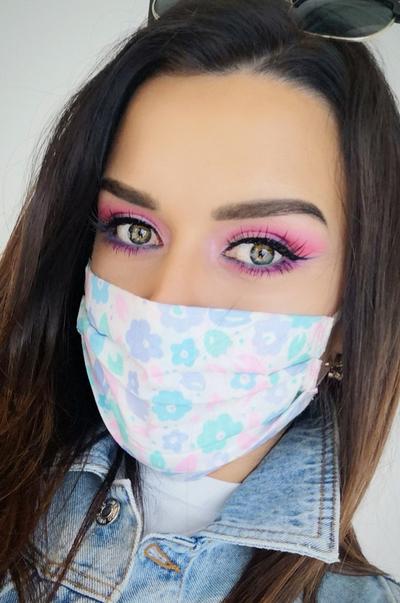 Lipstick lover? Swap your usual bold pink pout for a statement colorful eye look instead. Usually go for a neutral eye? Now's the time to have fun branching out with new shades! Try summer brights like turquoise and coral or play with pastels for a pretty, subtle vibe. Go for colors that complement or match your face covering for a totally RN style statement.
Graphic Liner and Lashes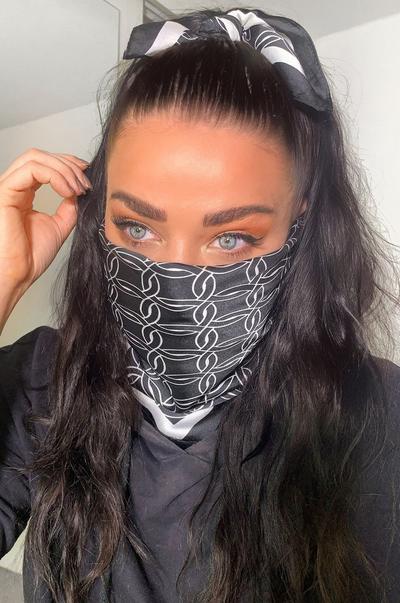 Listen up lash lovers! It's time for your fave faux fronds to have their moment in the sun. The new basic face look is all about lashes and liner – so if you're looking for simple style, liner and faux lashes are your best friends. Black liner makes your peepers pop, so try a new shape to mix it up.