Welcome to The Primark Sleep Shop. Cleverly designed to upgrade your Zzzs, it's all you need to help improve your wellbeing in one easy haul.
Sleep Accessories
We know that sometimes it's the little things that can make a difference, especially when stress levels are high. So we've created a collection of accessories for maximum comfort and care for your hair. Our microfiber scrunchies and pillow case avoid pulling and breakage, while our satin turban, pillow case and scrunchies keep your 'do smooth and frizz-free.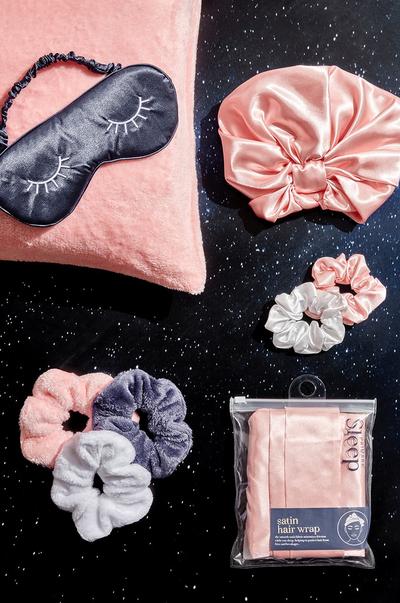 A must-have, our eye mask channels celeb vibes while helping you snooze for longer.
Routines play a big part in aiding quality sleep. So, as well as giving your tech a timeout for a few hours before bed, take a warm shower or bath to help wind down. Bath bomb and salts, optional (but advised)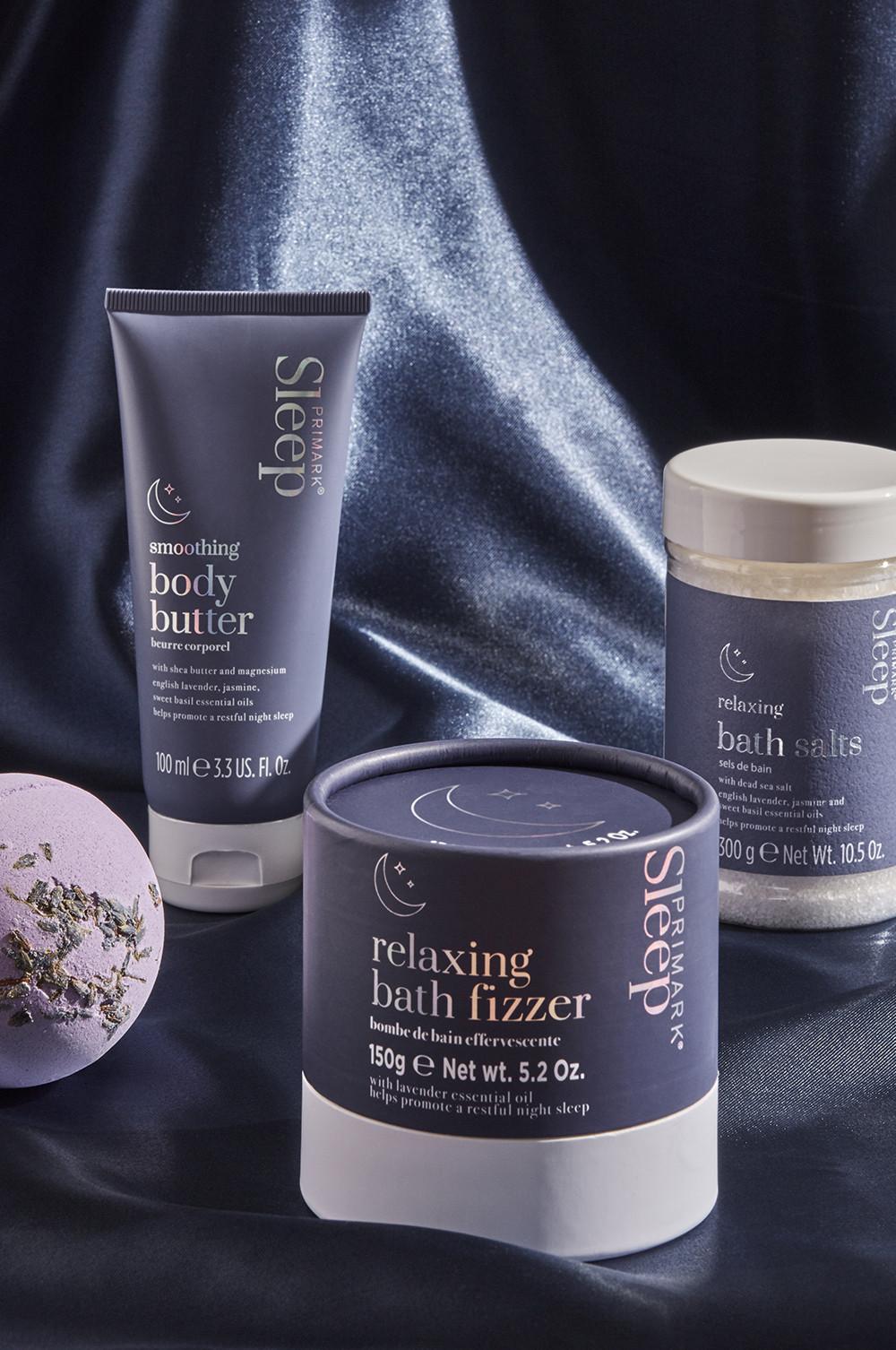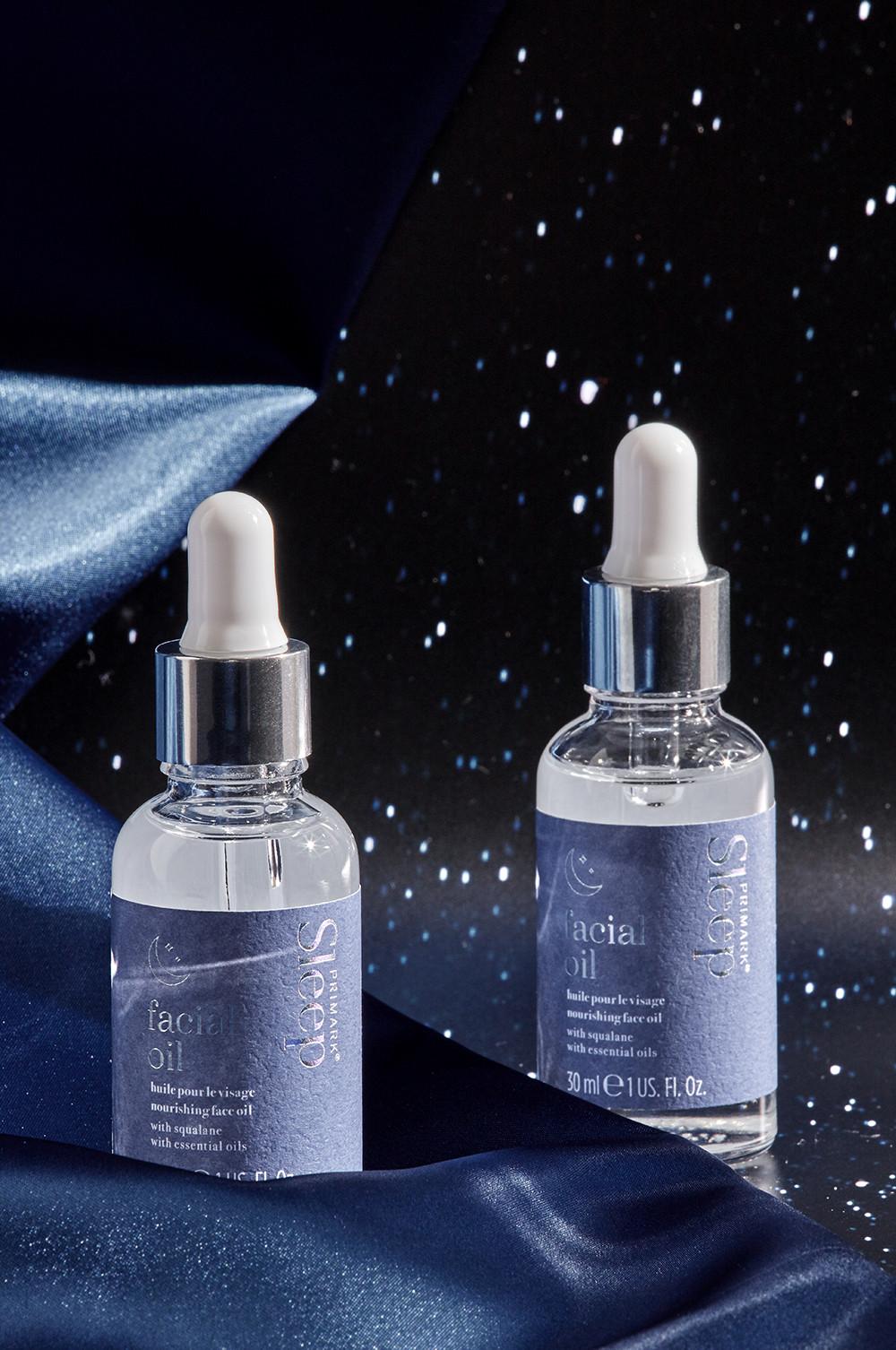 Sleep Skincare
Next, your new skincare steps… First, apply a few drops of our Face Oil, occasionally adding in our super-hydrating Face Mask to add a little extra self-love to your sesh. Then our Hand Balm and Lip Mask that nourish while you nod off, thanks to the infusion of lavender, jasmine, sweet basil and magnesium.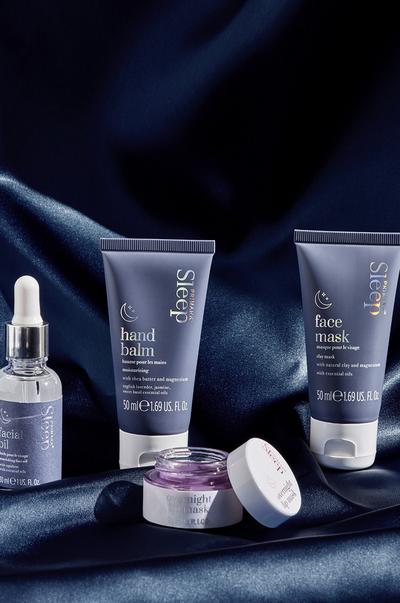 Sleep Homeware
Set the snoozy scene with our scented candle, diffuser and a few drops of essential oils or pillow spray, all featuring soporific essential oils. Our electric blanket, long body pillow and mattress topper bring you hotel-level luxe on a budget.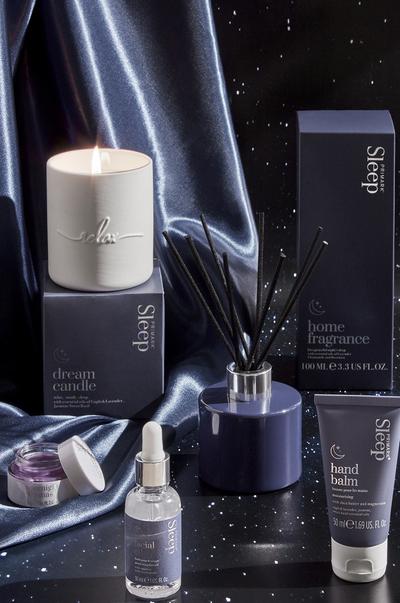 When it comes to bedding, bamboo is the neweverything. More sustainable than cotton and better at wicking sweat: get to know it.
Over and out. Zzzzz...