CBD-Infused Skincare
Treat your skin to a moment of calm with our affordable CBD-infused skincare. Blending the nourishing and soothing properties of CBD oil with calming hemp seed oil and soothing aloe vera, this vegan-friendly trio of skincare treats is perfect for targeting stressed skin.
As the seasons change, so should your skincare routine. Our CBD Moisturiser and CBD Serum will give your complexion a much-needed hit of hydration, leaving it smooth and soft. Our CBD Clay Mask was formulated to cleanse and purify the skin: try adding it to your routine once a week when you take time out for self care. Bonus: it'll help tackle the dreaded "maskne", too.
CBD-Infused Cosmetics
Add the nourishing benefits of CBD oil to your makeup bag with our new cosmetics collection, featuring Jojoba Oil and Vitamin E. Brows and lashes might need a little extra love in winter, especially when wearing a mask means your eyes are doing all the talking... Our CBD Brow Gel will give your brows fullness and definition, while our daily CBD Brow and Lash Serum will leave your lashes and brows looking lusher and longer.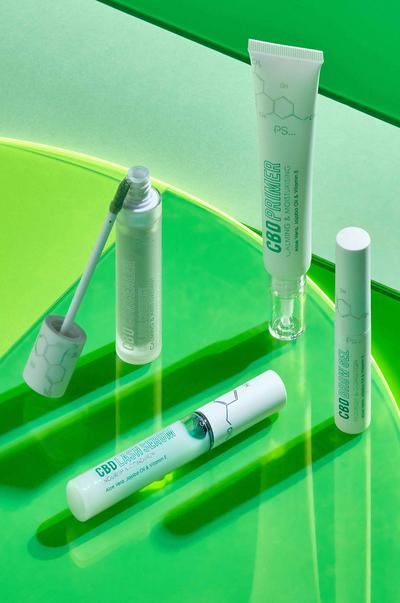 Prep and hydrate your face with our CBD Primer, designed with an anti-inflammatory and anti-oxidant formula to calm and soothe all complexions while keeping make up in place. Our colour correcting CBD Concealer will cover and calm redness, a must-have for skin that is irritated by the cold weather or mask-wearing.