When we think of a luxury spa, a few things spring to mind: decadent fluffy towels, soft candlelight, soothing fragrance and relaxation. Whatever the size of your bathroom, our Wellness collection has everything you need to turn your space into a spa-like sanctuary. So snap up your faves and take a much-needed moment to revitalize your body and mind in the comfort of your own home.
Recyclable Glass Storage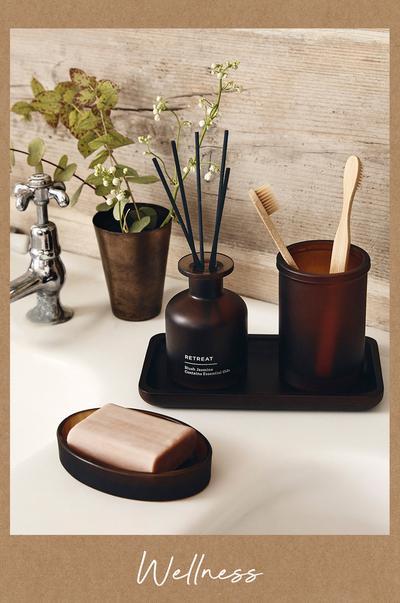 Bring in natural textures with our bamboo and glass vanity accessories, like toothbrush tumblers and soap dishes. Perfect for removing clutter and creating a more organized space: there's a home for all of your bathroom essentials.
Bath Essentials
Our wooden bath tray will bring a touch of luxe to any tub, providing the perfect space for your bath reading material and pampering beauty tools. We have loofahs, body brushes and exfoliating cloths and mitts to add to your collection.
Sustainable Cotton Towels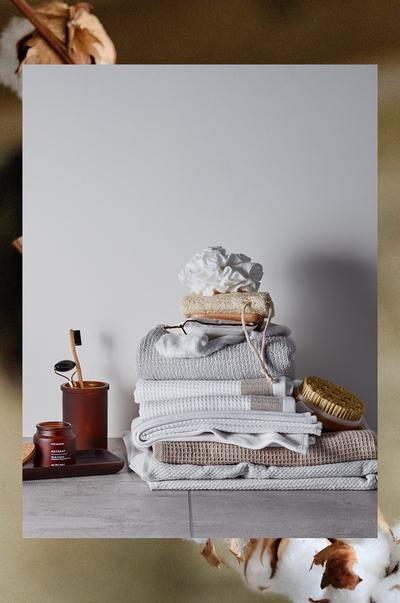 Nothing says "spa" quite like a stack of soft towels. Stock up on our sustainable cotton towels available in a muted, Scandinavian-inspired color palette of fresh whites and soft grays: perfect shades for encouraging calm and relaxation.
Soothing Scents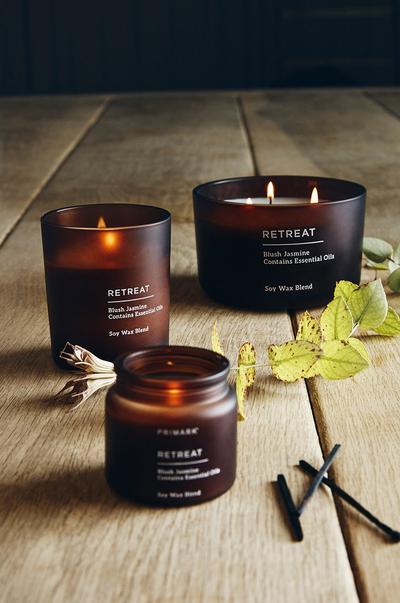 Complete your oasis with our Blush Jasmine scented candles and diffusers, infused with natural essential oils and housed in glass packaging. Our candles are made using a soy wax blend, and will fill the room with a soothing scent to encourage you to switch off and enjoy some "me time".