The Great Outdoors is set to be the biggest inspiration for homeware trends in 2021--and after a year of being trapped inside, we are SO ready for it. Bring nature in with our latest collection: it's chock full of earth tones and countryside colors.
Go Green
Green is a great all-rounder hue for your home: whether you use it as a background color accented with pink and peach, or use cushions and throws as a green feature in living rooms and bedrooms, it'll help create a calming vibe.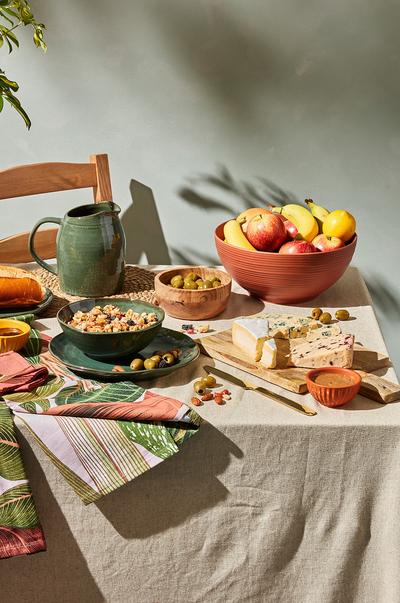 Our bedding sets in sketched florals and tropical leaf prints will transform your sleeping space for summer, so you can snooze in style. Earth tones like terracotta and peach are key this season, too. So snap up our home accessories and finishing touches in these trending tones to nail #Insta-worthy interiors.
Indoor/Outdoor Dining
Reclaim your dining table: it's time to get ready to host again. Turned your table into a desk during lockdown? It's time to clear it all off and make way for pretty table settings again. We're so excited to have our fave people over for the first time...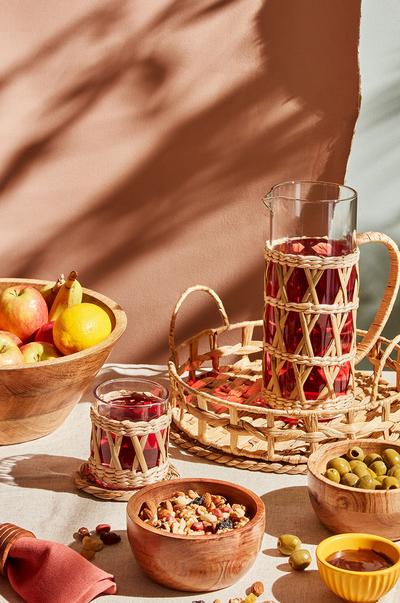 Whether you're hosting at the dining table or al fresco in the backyard, you can make a picture-perfect tabletop with our newest must-haves. Ceramic and artisanal finishes lead the way: our glossy green plates, bowls and jugs create a luxe-look tablescape. Rattan fan? Our glasses, jugs and trays with woven details will top your wishlist. Woven place mats, linen napkins and pinch bowls for your nibbles and condiments complete the look.