If ever there was a time to organize your home, the start of the new decade is it! Not a natural neat freak? Don't panic. Our latest Homeware collection has cool storage solutions: stock up and you'll have a place for everything…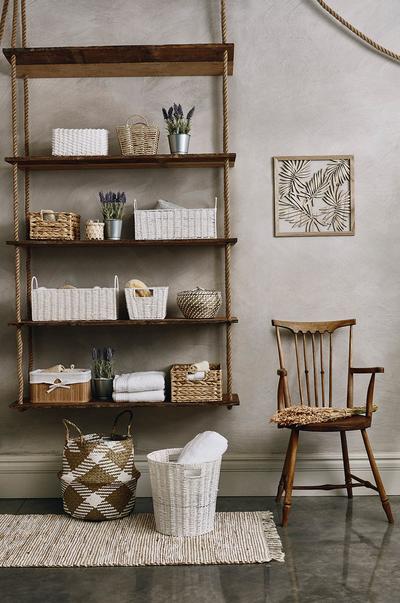 Let's face it: it's tough to feel truly relaxed when your space is chaotic, whether it's your bedroom, office or living room. The start of a new year is the perfect time to turn chaos into calm, getting organized and making way for decorative pieces that bring you joy.
While conquering clutter might seem like a never ending job, our smart storage boxes and baskets will make it a little more bearable. Use them all over the house to organize things that don't have a home. In on-trend colors, there's a set out there to match your decor. You can also try our woven baskets: perfect for filling empty shelves and bookcases.