Transform your home into a serene space with our latest homeware and home accessories. Refresh less-than-thrilling areas of your house with our faux plants (perfect for bringing the outdoors in without the upkeep!). We also have great candles, cushions and décor pieces – perfect for quick and easy home makeovers. Scroll on to see inspo from some of our fave decorating influencers…
1. The Bedroom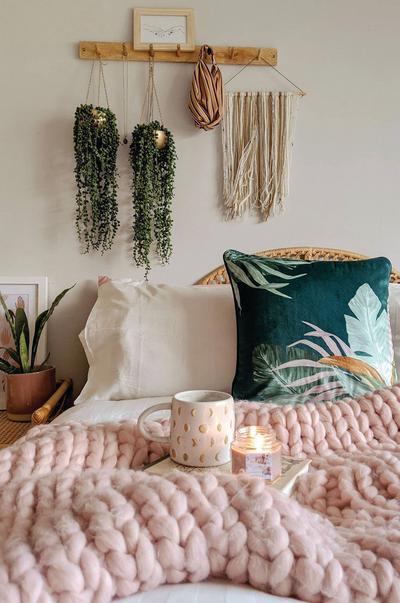 Hang our faux string of pearls plant on your wall, or pop the golden pot on an empty shelf to achieve instant #shelfie goals. Our printed and textured cushions give muted bedding a splash of color – an easy way to bring in a palette with minimum commitment.
2.The Bathroom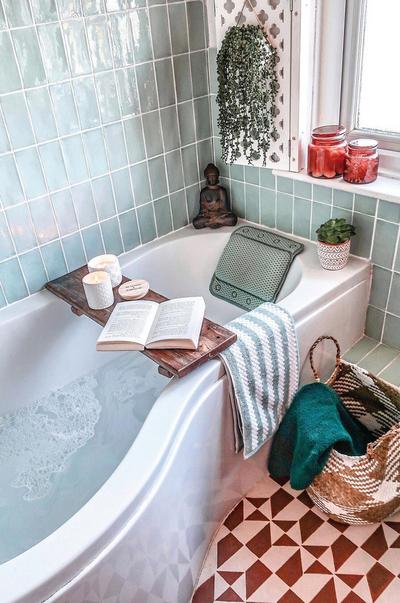 Create spa vibes in your very own bathroom with our collection of ceramic candles in soothing scents. Our Buddha ornament and faux succulents will def help you achieve that serene atmosphere, too. Stash towels or laundry in our collapsible wicker basket: so chic.
3. The Living Room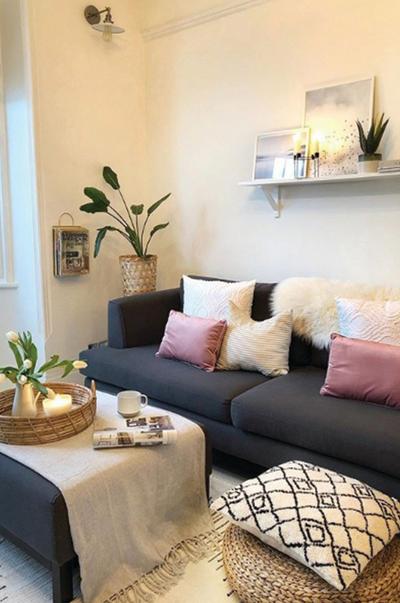 No sofa's complete without lots of cozy cushions. Choose an accent color (like our soft pink) to bring interest to a neutral space. And don't forget to pick up our chenille throw for snuggly nights in watching TV.