We have great suggestions to help you and your S.O. keep the spark alive without even leaving the house. It's important to make room for quality time together, making new memories and laughing over old ones. Need creative ideas on throwing a date to remember? Keep reading!
Fun DIY Dates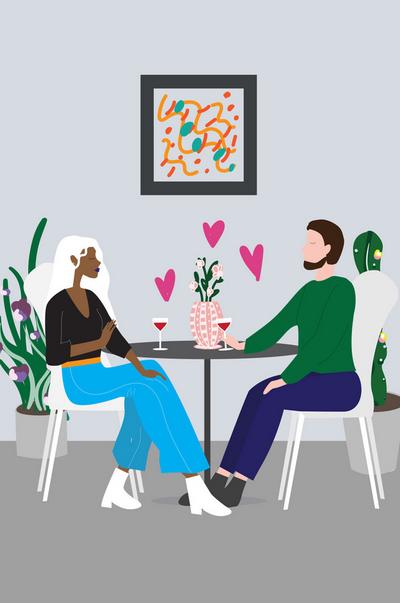 Bring Your Fave Place Home
Missing your go-to date spots? Try recreating them at home. Lots of places share their playlists online. Download them or stream online arts performances for a party for two! Longing for a little couple's spa day? Create your ownserene sanctuary at home instead.
Food-Themed
The secret to every successful date? Great food (and company, of course 😉). Take a shot at making great dishes from restaurants you'd visit together. Set the scene for a romantic candlelit dinner at home. Or, take it outdoors with a simple, sweet picnic featuring all your fave treats. When the day winds down, sip hot chocolate and toast marshmallows in the fireplace or on the barbecue. Bon Appetit!
Game Night
That's right: Time to whip out the Monopoly board or learn some new card games. Why not do both and create a game night at home? You could even double date with friends and do a videocall quiz or have a karaoke singoff. Just pick a theme and dress the part! If you're THAT competitive couple (we're not judging), just remember: it's all good fun! 😉
The Virtual Date
You can create all the memories above virtually, by having cook-offs and dance parties on camera. But if you're spending time apart, you might want to go the extra mile to make your date special. So surprise your S.O. by ordering their fave takeout or sending flowers to their front door. You can even send gift cards beforehand, so they treat themselves to a new look for the occasion!