Making changes towards living a more sustainable lifestyle starts at home. And thanks to our duvets and pillows made with recycled materials, you can practice sustainability while you snooze. We spend around a third of our lives sleeping, so investing in snug, comfy bedding is always a good idea – and our affordable options make it easy!
Duvets & Bed Pillows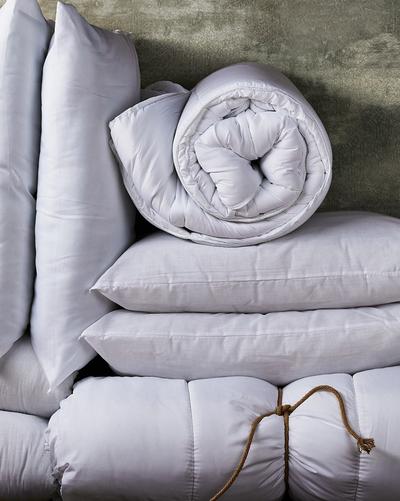 Made with recycled materials, our sustainable duvets and bed pillows have a non-allergenic hollowfibre filler that's perfect for anyone with sensitivity to natural fillings. Check out our pillow collection to see which ones suit your sleeping style, from firm support to soft-touch versions.
Tog Ratings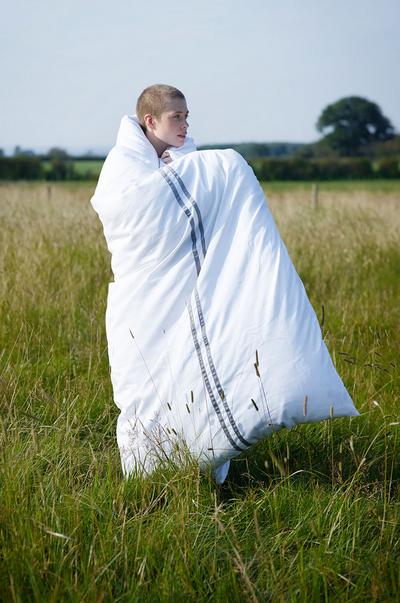 Buying a duvet for the first time? You may have noticed the word "tog" on the packaging – but what does it mean? Our handy guide below will help you choose the right duvet for your perfect night's sleep.
4.5 - A lighter weight for summer and warmer climates – or those who get warm at night but just can't sleep without a cover!
10.5 – An all-year duvet ideal for cooler nights: your middle ground option.
13.5 – A duvet for cold nights, extra plump and snuggly!
15 - The ultimate duvet for extra warmth, perfect for colder climates and wintery nights.
Sustainable Cotton Bedding