After so long at home, it's time to embrace the change in seasons and give your rooms an end-of-summer refresh. Our new sustainable cotton bedding sets will have you counting down till you can snooze. Plus, our neutral white and beige striped set can easily slide into any color scheme you have going on. Decluttering is key to cleansing your space: our woven storage baskets are the on-trend solution. Add faux plants to bring the outdoors in. And grab some fresh cushions to easily update sofas and chairs in a snap.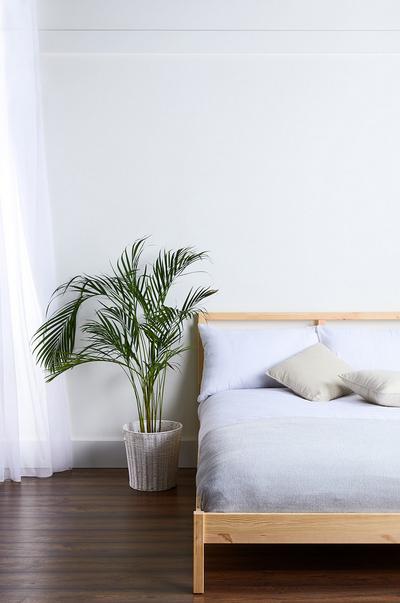 Home Accessories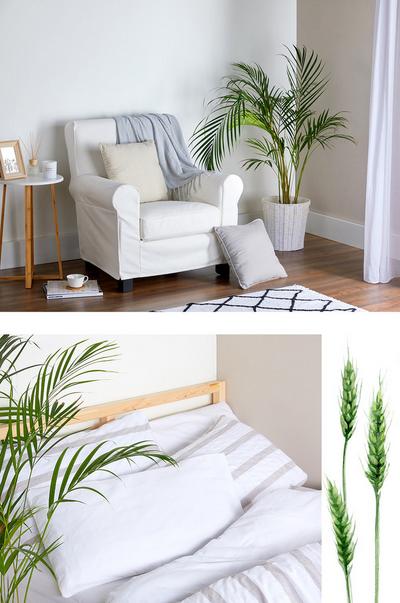 Make every surface special with our versatile home accessories. Whether your shelves need decluttering or you have side tables to transform, we have the chic adds you need! Our wooden Calm sign is a must to give your bedroom or bathroom a serene sanctuary vibe. Fill empty spots with our photo frames and candles, and relaaax...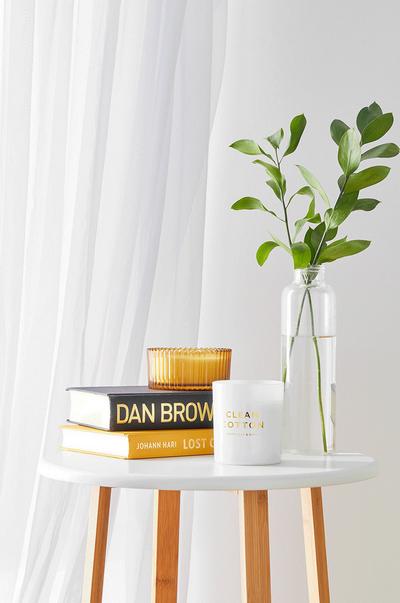 Home Fragrance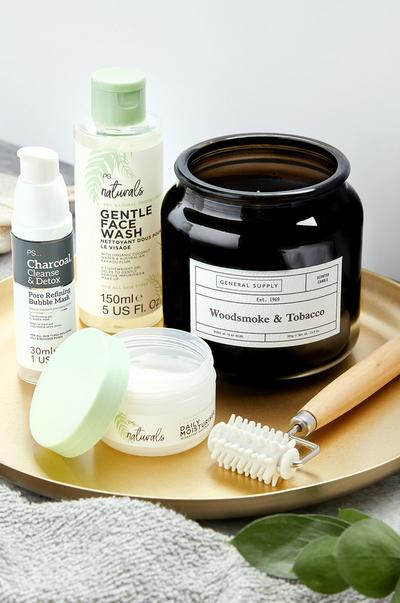 Introduce a new scent into your space with our home fragrances. Our Clean Cotton scent is perfect for a calm, relaxing vibe. Choose from a cork lid candle, votives and diffusers, or pick up our new oil wax burner to create a custom scent.
Bathroom Essentials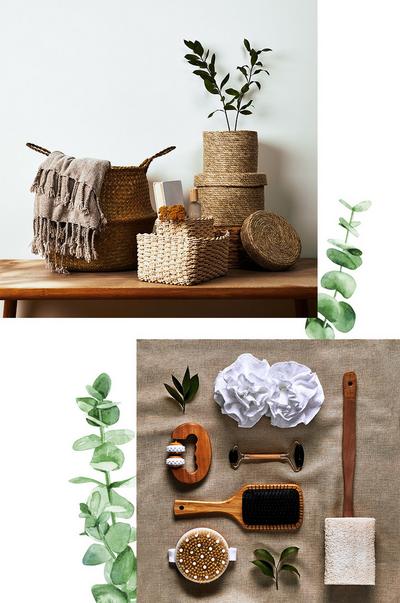 Bring home spa vibes into fall with a new set of super-soft towels in a trending color. We also have piles of beauty products to help set the scene. Think soothing bath fizzers, hydrating face masks and reviving body brushes.