Home | Woman | Men
How To Celebrate Father's Day At Home
Whether you live with your dad or not, this Father's Day your celebrations are likely to look a little different. But even if you can't get together the old fashioned way, you can still celebrate him in style! Read on for our hacks on how to make his day a special one…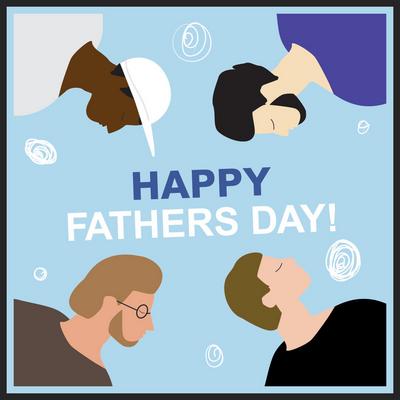 A Virtual Father's Day
Can't hang out in person with dad? Organize a family Zoom call. By now, socializing with social distancing's probably becoming second nature for you (just remember: you might need to top up Dad's tech skills). Make sure you help him set up the call ahead of time. Have everyone log on, share their fave memories of Dad and reminisce!
Recreate His Favorite Restaurant
Does Father's Day usually mean taking him out for a meal? Don't sacrifice tradition. Lots of restaurants are doing delivery and takeout right now, so check up on his fave and find out. No luck? Gather the ingredients and get cooking! If you live close by you can drop off dinner on his doorstep. If not, why not have a virtual cook-off?
Walk And Talk
Getting outside and taking a stroll in nature will benefit both of you. So (where government guidelines allow) pick a park or open space between you and meet Dad for a nice walk. You could even pack a picnic of treats he loves.
Send An IOU
Send him a promise to spend time together doing the things he loves once places reopen. With so many events canceled it's likely you'll both have empty calendars – so pencil in a future date and make some plans. Of course, your plans might need to change, but having something to look forward to is great!