Home
Movie Week Recommendations
As another week at home passes us by, take advantage of the time to brush up on your classic movie education (or as they call it in Pitch Perfect, "movecation"). We've rounded up one must-see for every night of the week, because movie planning is the new meal planning!
Our Top Movie Night Picks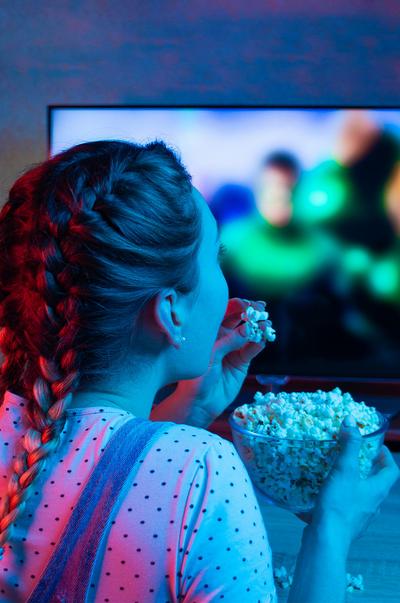 Monday: Grease
Nothing feels more American and stirs up nostalgia for more wholesome times than Grease, featuring a quintessential US high school experience in the 1950s. There's nothing like poodle skirts, sock hops, and pep rallies to get your spirits soaring. Your toes will be tapping and you'll be asking Alexa to put on the soundtrack long after the movie has ended.
Tuesday: How to lose a guy in 10 days
Once you get past the initial pangs of jealousy from the packed bar scene, you'll be engrossed as two of Hollywood's hottest stars sizzle on screen in this hilarious rom com about a forbidden and fabricated relationship that ultimately ends with…just kidding, no spoilers here! Watch it immediately to compare notes to your own love life and cringiest dating moments!
Wednesday: Forest Gump
Does America have more of a national treasure than Tom Hanks? We think not! And he's perhaps at his very best playing Forest Gump, a character who surprisingly and subtly steals your heart quite quickly. No wonder this film won so many awards (Google counts as least 14) but we'd like to nominate it for 1 more - all-time best quote-able movie.
Thursday: Ferris Buellers Day Off
Watch a young Matthew Broderick launch himself into super-stardom in front of your very eyes as the charming and troublesome Ferris, who makes playing hooky from school look like the ultimate in cool. With hot rods, giant parades, a baseball game, and more, he manages to fit many of America's pastimes into his day off, and still be home in time for supper.
Friday: Almost Famous
Since we can't go to an actual concert right now, bring the music into your living room with Almost Famous, which will transport you to the 1970s world of rock & roll. Another nod to Kate Hudson, but this time she plays a completely different role as Penny Lane, a character who you so completely root for from the moment she's introduced. With a slew of other complex characters to meet, and a soundtrack filled with both well-known and more obscure hits, you'll escape into this exciting world for a couple of hours.