Home
Style Clinic: Christmas Tablescaping
Christmas is around the corner! Festive fun filling up your calendar? Bring some celebratory chic to your table with our tableware and accessories. Whether it's friends or family, set a spectacular table to spoil them.
Prepping solo can be hectic – so we're making your life a little easier with our table top decor ideas. Because after the hard work is done, a showstopping table will make sure it shines. (Plus if you burn the roast, a fab table setting's a really good distraction...!). Read on for three of our fave table-top looks…
1. Traditional Tartan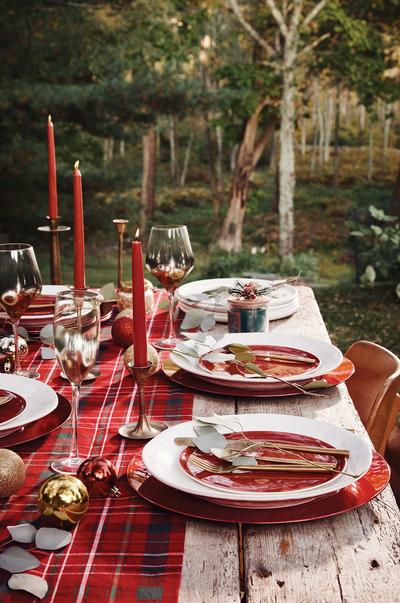 Start with our traditional tartan table runner, then layer up. Coordinate red accessories for a classic Christmas tablescape. Our red dinner candles and charger plates are perfect for finishing this look. Leftover tree ornaments? They can double up as dinner decor: just scatter them across the table.
2. Glitzy Gold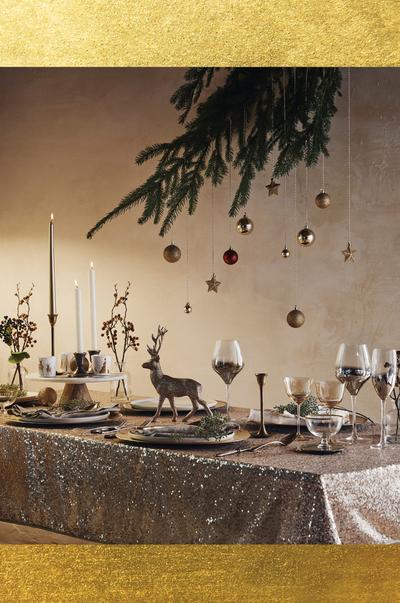 Going for a glam get together? Then our gold sequin tablecloth is a must. Serve drinks in our gorgeous ombré gold glasses, and scatter metallic confetti around the table for extra sparkle.
3. Rustic Red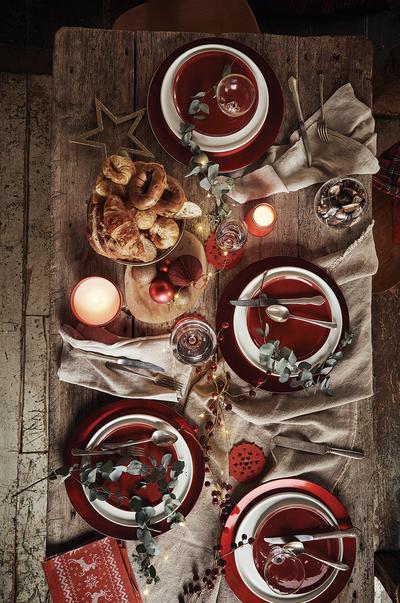 Love a rustic-chic table top? Our winter berries garland is the perfect table runner. Use foliage as finishing touches – and don't forget festive napkins and winter scented candles for a cozy feel.