It's never been more important to invest in your mental and physical wellbeing. The Wellness collection has everything you need to take your self care up a notch in these tough times. It's a thoughtful collection to support not only your personal wellbeing, but the wellbeing of the planet, too, with pieces made from sustainable materials.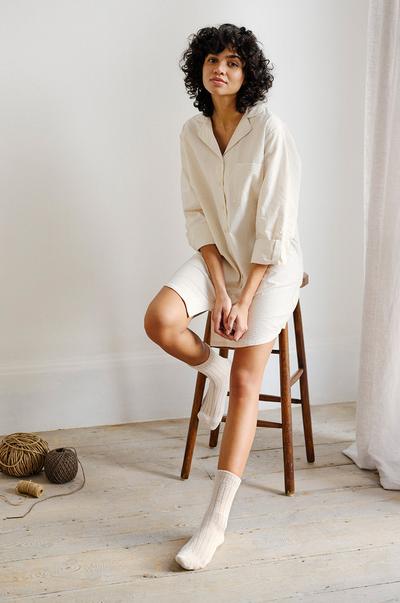 Creating Calm Spaces
Spending increased time at home has really underlined how important it is to turn your house into a haven. Whether you need help transforming your bathroom into a spa sanctuary or new bedding for a better night's sleep, we have plenty of comforting essentials.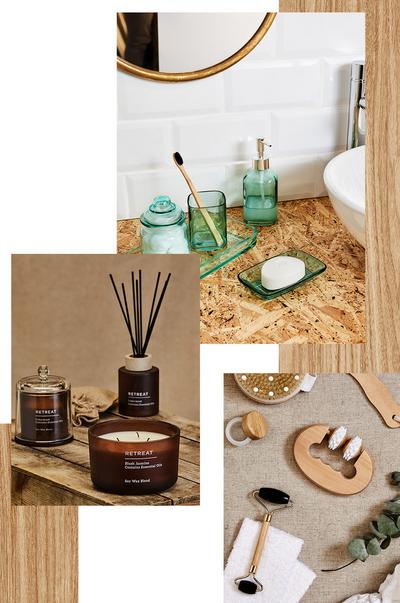 Rest & Relaxation
Struggling to doze off? A weighted blanket can calm a restless body for a better night's sleep. Ours comes in a soothing soft gray, perfect with any decor. Need a break from screen time after homeschooling, or working from home? Try coloring. Our coloring book and pencils are a great excuse to slow down, switch off and take some time out from your routine to relax.
Your Wellness Wardrobe
Whatever wellness looks like for you, comfort is key. Whether you need new yoga wear, WFH loungewear or luxe-feeling sleepwear for serene snoozes, we have you covered. Our Wellness pajama sets are super soft and sustainable. And our lavender infused socks are a great treat after a walk to soothe your toes.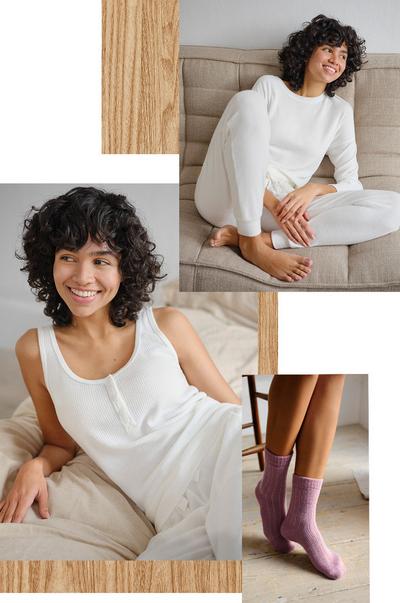 Hand Hygiene
Washing your hands has never been more important – but endless scrubbing and sanitizing can bring on sore skin. Try a soothing hand lotion to soften and hydrate. Our exfoliating hand wash will make sure it's a thorough clean. And our sanitizer comes in small and large: you can have one by the sink and one in your pocket, so you're never caught out.