Home | Beauty
The Working-From-Home Guidebook
Many of us will be working from home for the next few weeks for self-isolation (which might just sound like every introvert's dream...). For those of you just itching to get out, we have hacks for staying sane, maintaining good mental and physical health and still getting max productivity in this tough time.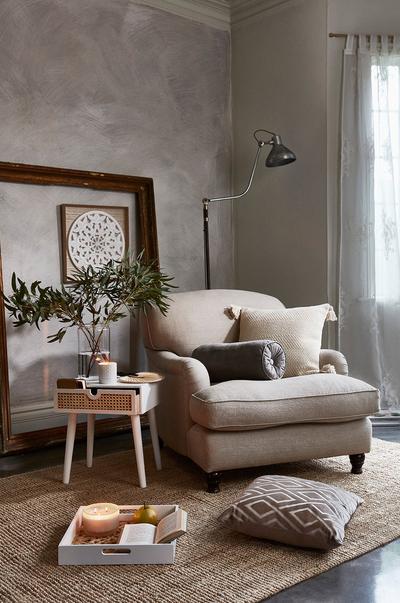 Dos:
Get some fresh air
Whether you're opening up a window, enjoying lunch in the backyard or taking a morning stroll through the park, have a timeout to clear your mind and get a change of scenery.
Keep in touch
One of the best things about having coworkers around is sharing ideas and dishing the latest. So why not pick up the phone and call friends and family for quick catchups throughout the day? Replace face-to-face meetings with video calls and set up a WhatsApp group with coworkers for quick communication.
Exercise
Follow a routine on YouTube, do some yoga, or just get down to your fave tunes. It's important to move your body, especially when you're not commuting, walking to meeting rooms or strolling to lunch. Use this time to stretch away the stress and refresh your mind.
Listen to music
While you're tapping away at your laptop, treat yourself to some sweet tunes. Listen to the radio. Prefer chatter? Check some podcasts off the list your friends keep recommending.
Take your lunch break
It's easy to get caught up in work, especially when you your coworkers aren't around to have lunch with. Taking a full-hour lunch break away from your desk lets you refocus and improve your efficiency the rest of the day.
Don'ts:
Working from your bed
It's really tempting to prop yourself up with plump pillows all snug in your duvet. But bed should be a sleep-only zone. It's important to associate different rooms with different tasks for max productivity and relaxation.
Having TV on in the background
Listening to music or a podcast is a good way to stay entertained while you're working remotely, but having the TV on demands too much attention. Instead save the Netflix binge to look forward to at the end of the day.
Staying in your pajamas
Trust us: we get it! Our PJs are our best friends, too. But changing into comfy daywear will help you get into work mode. Leave your PJs as the treat they are for the evening!
Getting too distracted by the dishes
One of the good things about working from home is staying on top of chores. No need to rush them in the evening: put a load on midday and they'll be ready by night (it's the little things...). Distractions from day-to-day tasks is everywhere when you have deadlines, so set separate times throughout the day to finish chores. How about after breakfast and before lunch?
Spending too much time on your phone
Limit your phone usage throughout the day by leaving it in a separate room. That viral meme will still be there when you get back. Need to stay alert for certain messages? Turn off all non-essential notifications!
For more mindfulness tricks and hacks, Sally Lovett, founder of Stretching the City, chatted with us on how to reset and refocus, even with the most hectic schedules.