Home
Turn Your Living Space Into Your Work Space
The reality is, most people don't have an extra room at home to dedicate to a full-time study. And with everyone currently self-isolating, working from home has changed from a once-a-week perk to an everyday necessity. So what happens when you need to turn your living space into your office space? Follow our 5 simple steps to creating the perfect desk setup in any room.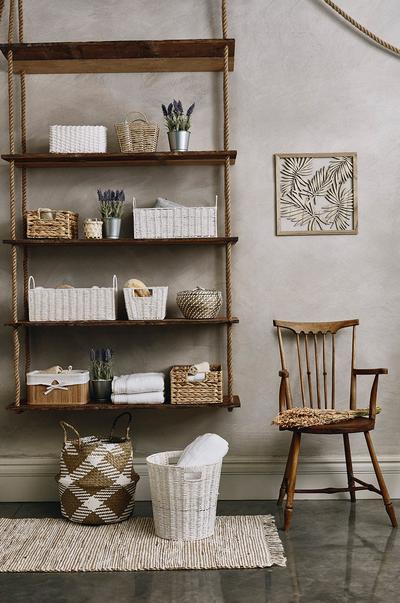 Creating a space that works as hard as you do is easier than you think: you don't need to be big on space to be big on productivity. Working from home new to you? We're about to show you how easy it can be to make home and work space live in perfect harmony.
Getting set up
Start with the basics: where in your home can you create your personalized desk space? Make the most of an unused nook, whether a space by the fireplace in the living room, the alcove under the stairs, or just an unused spot at the end of the sofa (perfect if you have the kids at home: you can keep a watchful eye on them from the corner of the room). Find a someplace big enough for a table and (comfy) chair and you're good to go! All you need to do now is make this little spot your own...
Lighting
When you're looking at a computer screen all day it's important to get the lighting right. Daylight's a great mood booster – really important when you're home alone all day. So if possible, sit near a window to make the most of the natural light. Not an option? Add a little desk lamp to help you focus better. Bonus: the ambient lighting creates a cozy vibe if working well into the night – Employee Of The Month here we come! Candles are ideal for creating soft mood lighting in the evening too.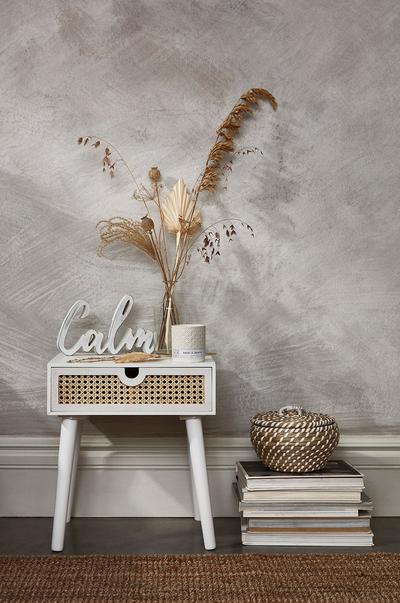 Tidy desk, tidy mind
The last thing you want in a small work space is clutter. Make sure you choose desk decoration well: only surround yourself with the essentials. Keep pens and pencils in holders and keep any books to a minimum. Why not store magazines you use for inspo in a wicker basket on the floor? Baskets are also great for storing any other extras at the end of the day. Oh hello, nice new tidy desk!
Stationery
When you have to work, is there anything more satisfying than perfectly curated stationery for your desk? We suggest choosing a color theme and sticking to it. That way, all your work notebooks and journals can look great while keeping you organized and on schedule. A weekly planner can also work wonders for keeping you on track throughout the day.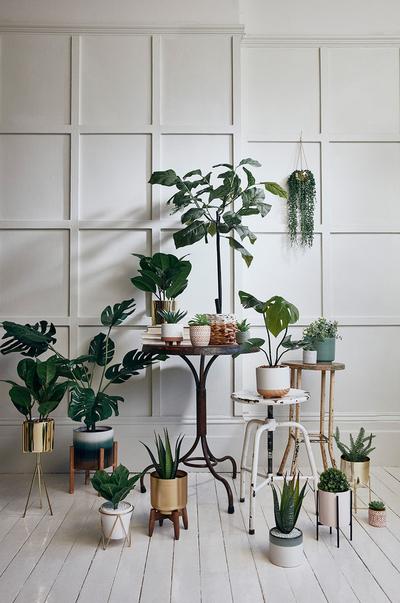 Bring the outdoors in
We're all guilty of not making time to venture outdoors, and becoming a slave to our emails when we're working from home. And now that we're all self-isolating it's even harder. Our solution? Bring the outdoors in! Faux or real plants can brighten up any work space in a snap. From small succulents to plants in pot stands and even floral arrangements, it's never been easier to create a calming atmosphere inside your home. Create clusters of three at a time, and mix up the plant styles with different heights and colors for depth and texture.