We've perfected the art of alfresco sunny-climate spreads. Now we're moving on to curating mantlepieces and shelves for calming vibes in our living spaces. Just using our affordable homeware collection, you can create practical, pared-down interiors with smart storage solutions, minimalist details and stress-free style. House proud? Absolutely.
Side Table Style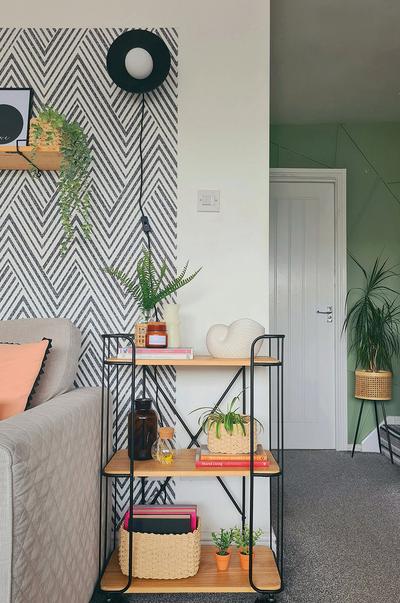 Create a visually interesting space with bold but simple decor: contrast textures and natural elements like cork-lidded candles and rattan vases. Dried flowers and faux plants bring the outdoors in without weekly watering, while woven baskets add useful storage to the 'Grammable look.
Carefully Curated Shelves
Get an understated, minimalist look on a budget: use a palette of mixed whites with a curated edit of decorative vases, rattan storage, waffle throws and woven baskets. Less-is-more is the MO for shelf and coffee table accessorizing: it provides focal points without spoiling the airy atmosphere.
A Mantle Masterpiece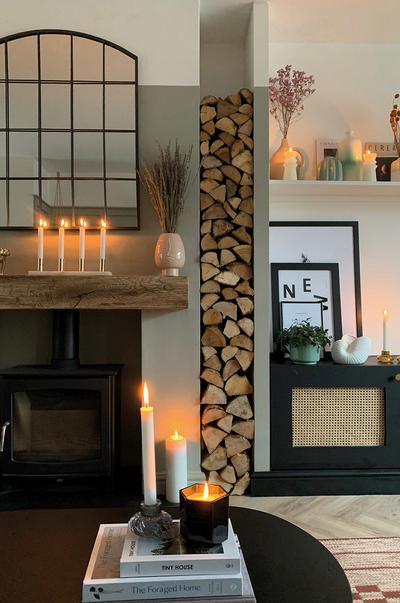 This relaxed, rustic look creates calm vibes with warm neutrals and organic materials. And the artistic ceramics and playful shapes give it a modern edge. An effortlessly luxe addition, candles make a space feel welcoming and cozy without clutter.