Home | Woman | Kids
Your Self-Isolation Podcast Playlist
While podcasts might not compare with socializing with friends, family or coworkers, they can really help keep you company when you're stuck at home alone. Whether you switch off and soak in a bath to listen or use your fave as your home workout soundtrack, podcasts offer a much-needed moment away from your computer or TV screen. Need inspo for what to listen to next? Here's our guide to the best podcasts to add to your playlist right now.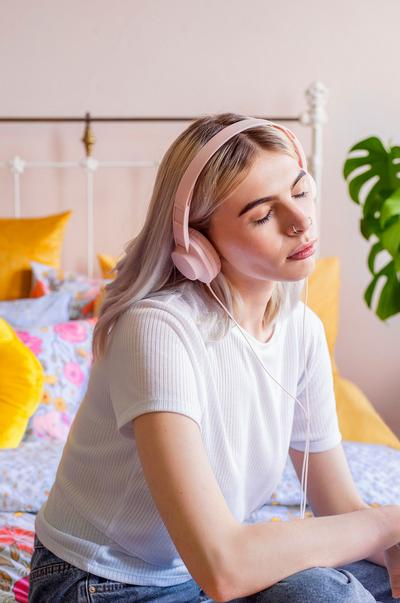 How I built this
You'll want to listen as much to these stories of entrepreneurship as you'll listen just for Guy Raz's soothing voice and insightful questions. Hear the story behind how some of America's best known brands came to be.
Life Kit from NPR
It's an auditory adventure from NPR (need we say more?) about tackling various topics (think money, parenting, etc) with friendly advice from experts in that field. Think of it as a version of those "hack" videos that always get you to stop scrolling through your news feed, but hacking everyday questions that all Americans have.
Ted Radio Hour
Do you love Ted Talks? Us too! Pick your poison with a plethora of fascinating talks adapted into a quick podcast episode.
Here's The Thing with alec baldwin
You may be surprised that Alec Baldwin is as talented at playing President Trump on SNL as he is at interviewing other Hollywood big-wigs. Get to know some of your fave stars as Baldwin probes them about their earliest memories to their breakout roles, and everything in between.
Modern Love
If you loved the NY Times column, and then the Netflix show that brought your faves to the silver screen, then jump on this podcast ASAP. It's clearly got some special sauce to be adapted to all of these different communication mediums and slay at each one.