Kids | Woman | Men
5 Things You Didn't Know About The Nutcracker
Have you been lucky enough to see The Nutcracker? If you have, we'll bet you never knew these fun facts, and if you haven't, we're sure you'll want to after reading! To celebrate our Holiday season partnership with Boston Ballet we're spilling five of the most interesting facts about the performance, scroll to find out more….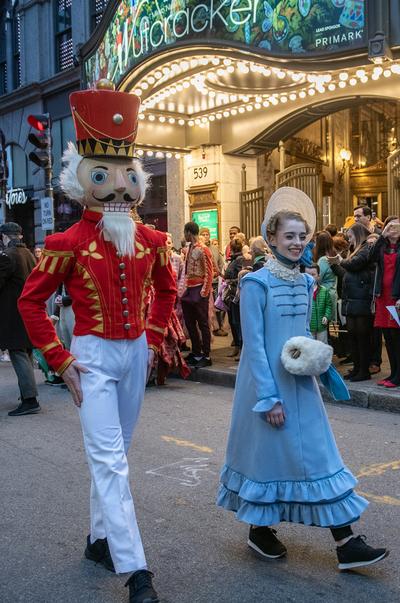 1. Approximately 150 dancers are involved in each performance. More than 240 children, all Boston Ballet School students, make up three casts of the production.
2. Each dancer can each go through over 100 pairs of ballet pointe shoes a season! And sometimes over 2 pairs a performance.
3. Over 2,000 yards of net and tulle and 200,000 jewels were used in creating the costumes. On several, such as the Nutcracker Prince and the Harlequin, the patterns are hand-painted to each dancer's individual proportions.
4. 182 costumes appear on stage in a single performance, and approximately 350 total costumes were made for multiple casts.
5. There are approximately 270 people backstage during performances including dancers, orchestra members, students, costume drapers, make-up and wig stylists, and stagehands coordinating scenery, lighting, and props.
Find out more facts about Boston Ballet's The Nutcracker here.