Packing a bag may feel like a distant memory, since restrictions sent our suitcases to the attic instead of sitting on them to zip them up (sad times)... While you and your birthing partner might have your hospital gear together, packing for a teeny human can be daunting. So check out a few of our suggestions: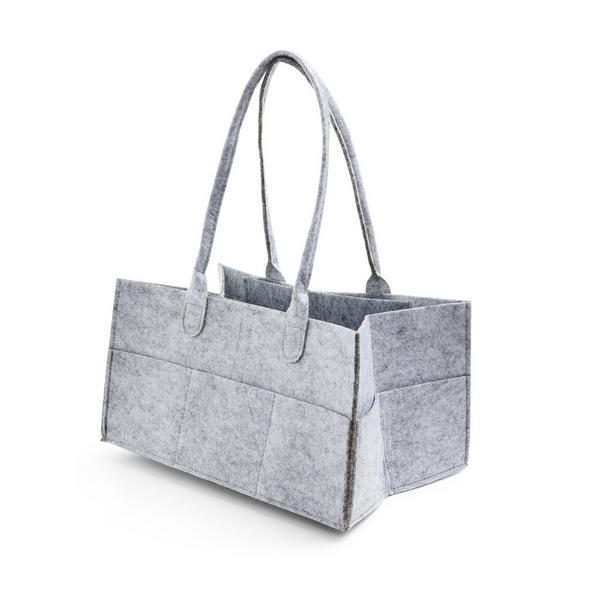 Gray Felt Caddy Basket
$8.00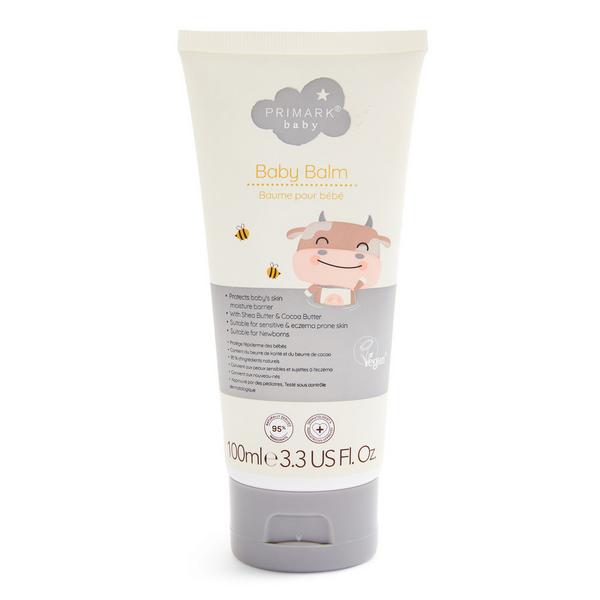 Primark Vegan Baby Balm
$3.50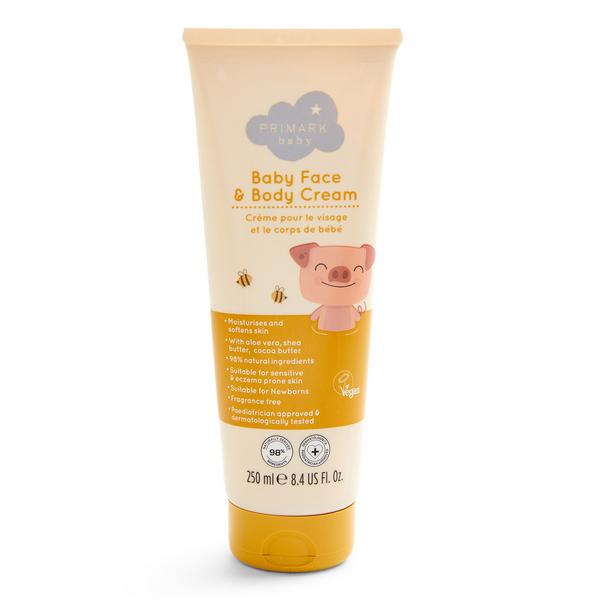 Face And Body Cream
$3.50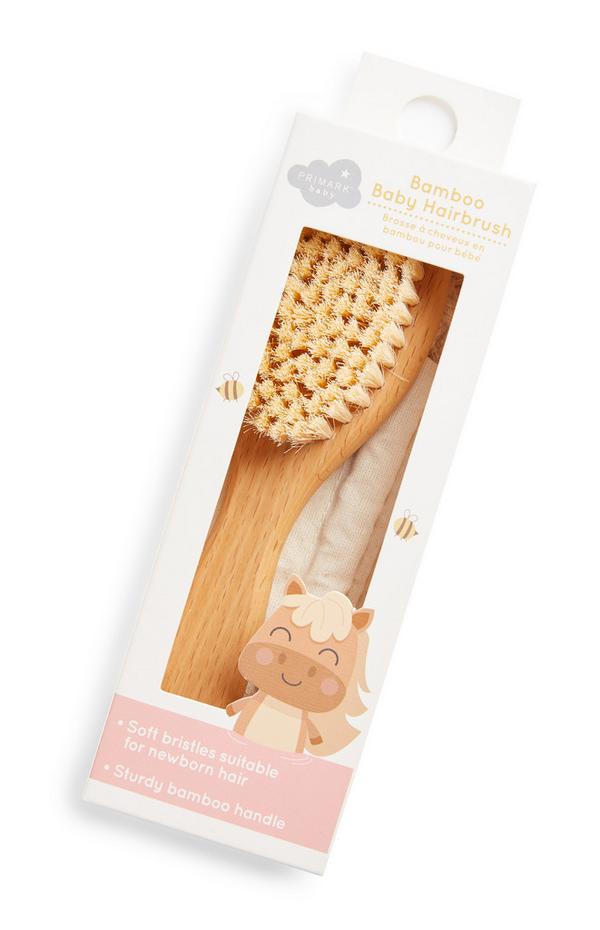 Baby Bamboo Hair Brush
$3.00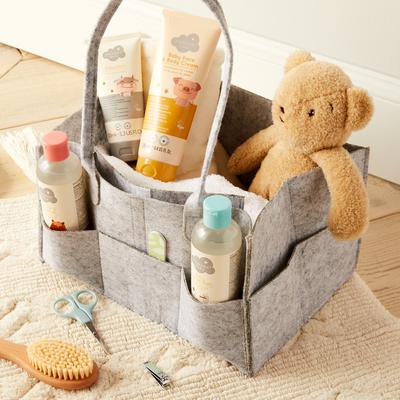 Baby Hospital Bag Checklist
The Hospital Bag

Bath & Bodycare

Burp Cloths

Bodysuits & Sleepers

Newborn Accessories
Baby Blanket

Cuddly Toys

Grooming Kit

Hair Brush

Diapers and wipes
The Hospital Bag
Organized compartments, easily accessible and transportable: must-haves for any hospital bag. Check out our hospital bags: from carryalls to crossbody picks, we have something just right for you.
Bath & Bodycare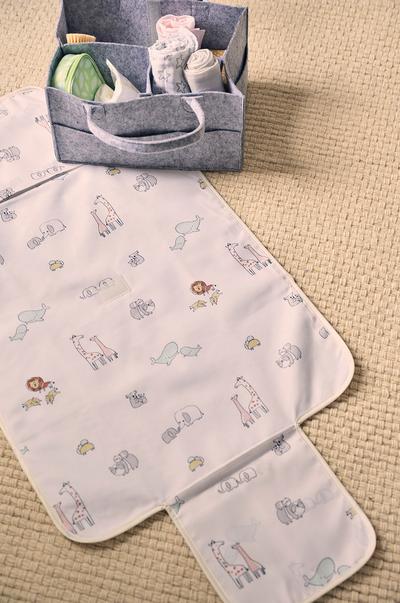 As with pretty much all of pregnancy and parenthood, there are no strict rules on when to have baby's first bath. If you think you'll start soon after the birth while still in the hospital, it's handy to have baby bath and body essentials in your bag (especially if you're a first time mom just learning how to bathe your little one).
Burp Cloths
Make sure to pack about half a dozen of these little square saviors: you can use them mop up any milk residue or dribble. To prevent stains, put one over your shoulder when burping your little one to keep it as tidy as possible.
Bodysuits & Sleepers
If you're all about great style, you've probably already picked your baby's going home look. Whether you go for bodysuits, sleepers or a set, we have plenty of cute picks for you.
All our sleepers and bodysuits have helpful features, like easy access snaps or zippers for diaper changes plus grow-with-me-hems you can adjust. And all are all washer and dryer-friendly for those inevitable accidents.
Newborn Accessories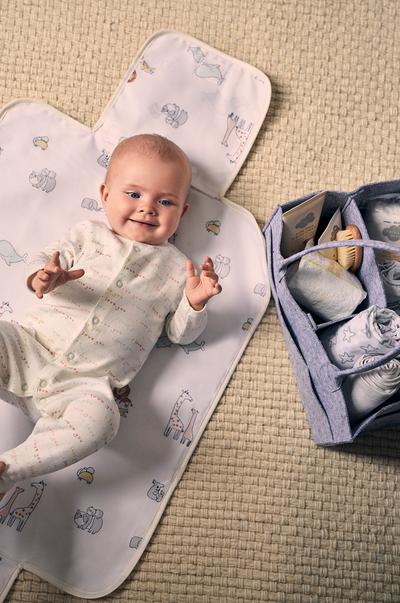 And don't forget accessories: remember socks and shoes if you've picked a set for your little one. Cold outside? You'll need a jacket or sleeper, hat and mittens.
Baby Blanket
A hospital bag essential. The hospital might give you one, but think about bringing your own super-soft blanket for when visitors want to hold your little one, or to keep baby warm when it's finally time to go home.
Cuddly Toys
Whether looking back on a childhood favorite or still having it to pass it onto their own kids, everyone needs a comforting, cuddly plush toy for their first night's sleep in the big wide world! We have a whole snuggly collection, with bears, bunnies, elephants and even your fave film pals.
Grooming Kit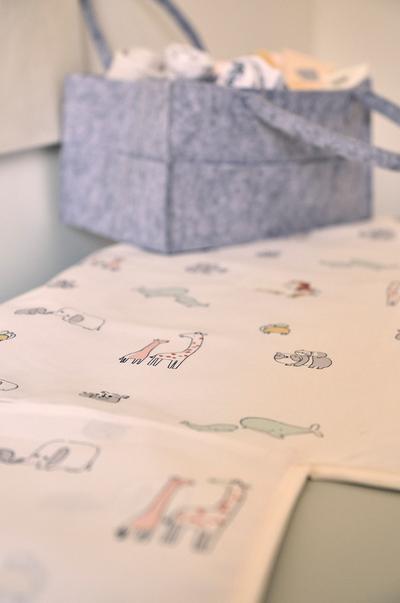 It might feel like a slightly trivial thing for your hospital bag, but it's guaranteed to come in handy (if not for little one, for you or your visitors). It has useful baby-proof tools like nail clippers, nail file, mini scissors, comb, mini toothbrush and a finger brush to massage and soothe your little one's gums.
This is one item you won't know you'll need until baby arrives (how exciting!). Because as we know, some babies are born with an adorbs abundance of hair (some, not so much…). The soft bristles on this brush are gentle on their delicate heads as the soothing motion lulls them to sleep.
And finally….
Remember a stash of diapers and wipes...