Shop our latest simple but essential baby basics for their wardrobe and nursery. Fall for luxe-inspired fabrics and textures like our quilted onesie and twill overall set, plus plush newborn nursery essentials. Scroll down for more or head in-store to shop the collection.
Get a Onesie Upgrade
Quilted clothes and accessories have taken F/W by storm this year, from coats and shoes to bags, bucket hats and boots. Let your littlest ones in on the trend with our awww-inducing quilted onesie. The comfiest, cutest look for your tiny tot, it comes complete with easy-access snaps for quick diaper changes and an adorable teddy bear-inspired hood. Get ready to coo...
Simple Sets & Newborn Sleepwear
The easiest way to get effortless newborn looks? It's all in the details: Ribbed fabrics in transeasonal colors with subtle buttons, snaps and labels. Mix and match the bodysuits and bibs in our newborn starter sets to create adorable head-to-toe tonal looks that are comfy and practical for your mini-me's all-day antics. Elevate their essentials with our all-in-one sleepers, available in neutral prints or featuring our super soft 3-D teddy bear pocket logo.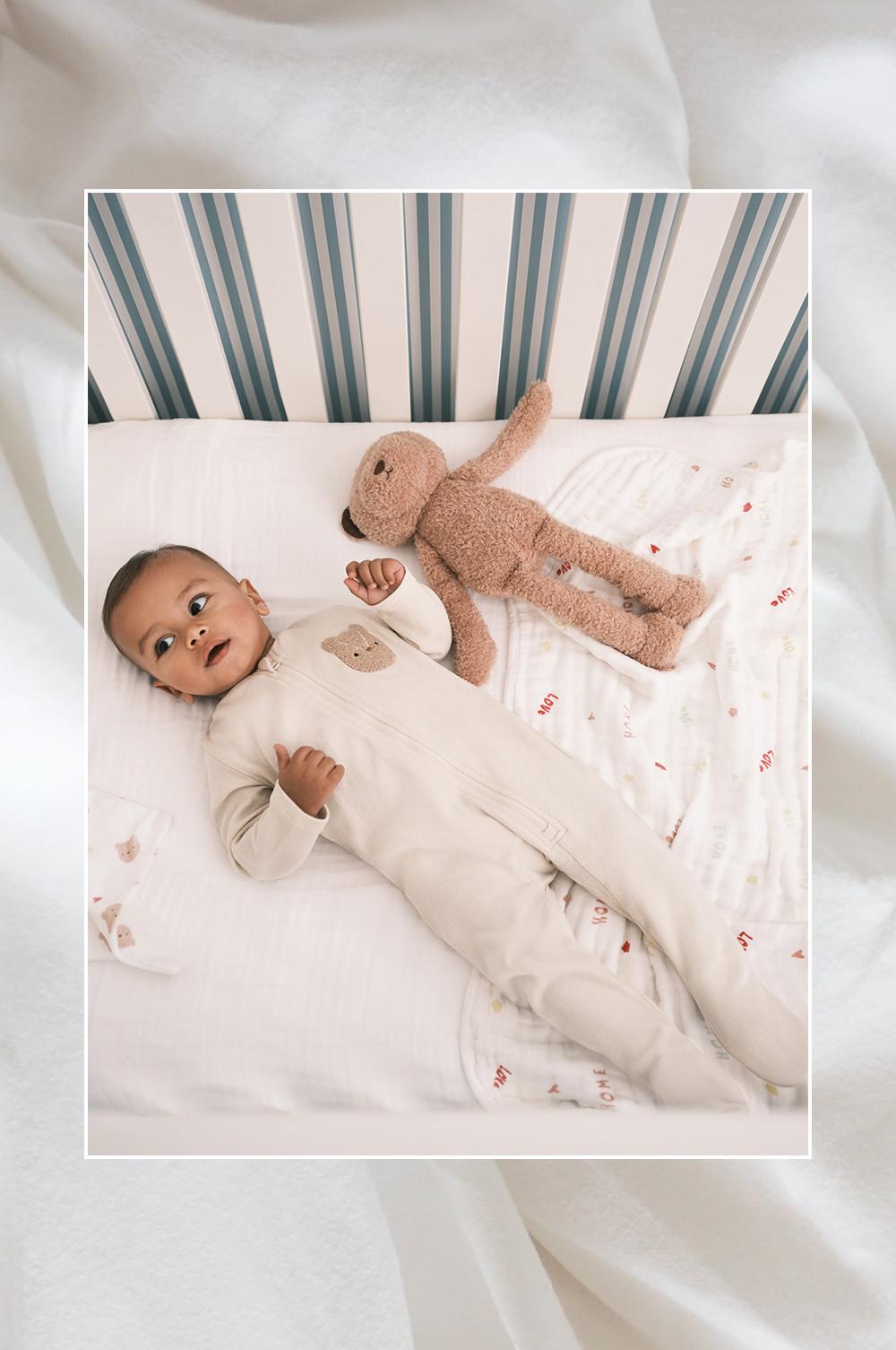 Neutral Nursery Essentials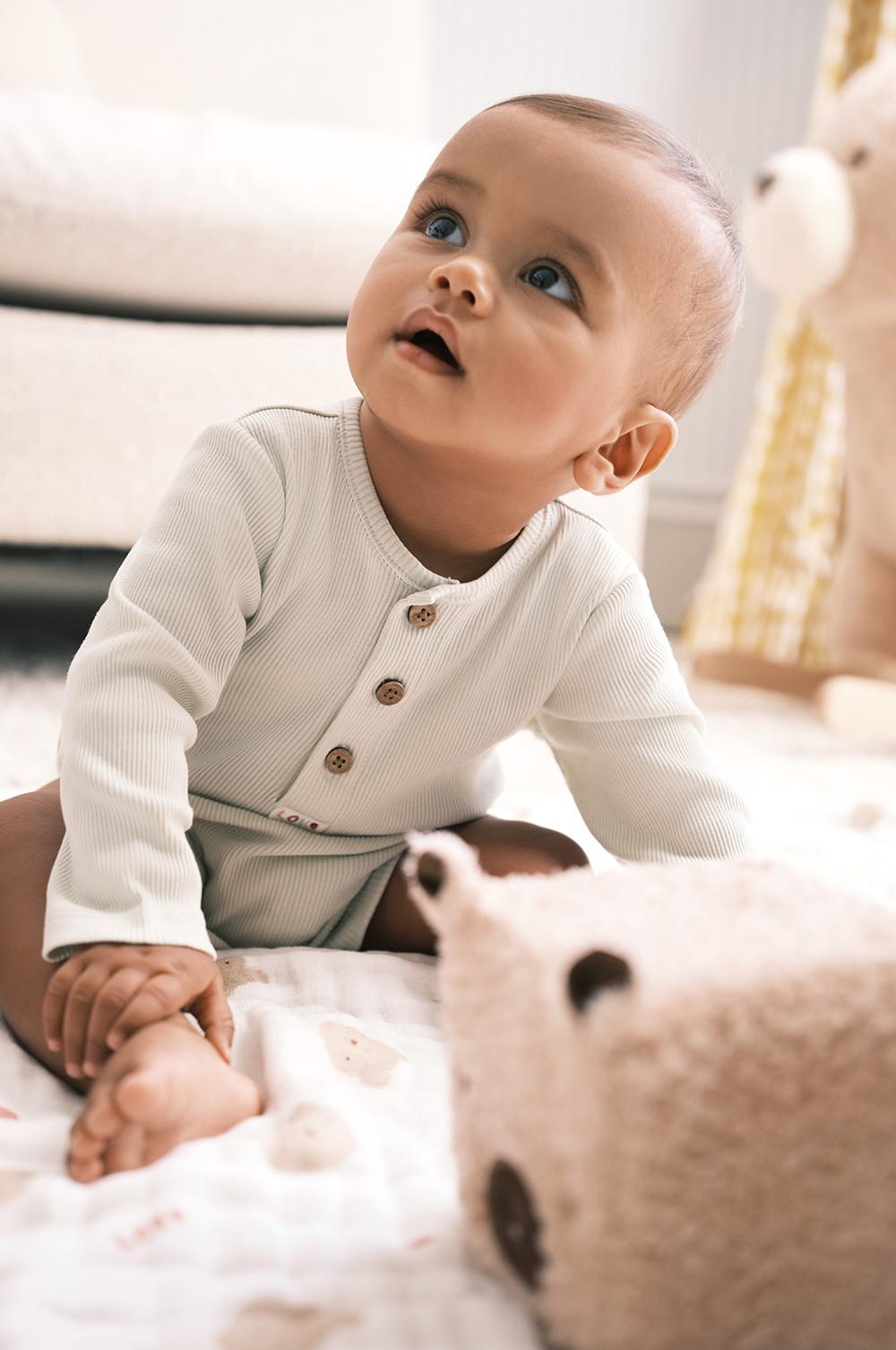 We know that functionality has to be at the heart of every nursery. But it's also time to put those Pinterest moodboards you spent hours making while nesting to good use. From cuddly toys to plush building blocks and rattles, their everyday toys will not only be super soft and durable but also easy to pack away at bedtime.
Multi-function homeware? Say hi to our sensory blanket. In a soft shade to match your nursery style, the mix of shapes, tones and textures make this handy blanket the perfect place for your little one to both learn and lounge on.