*The prices included in the article below are correct as of the date of publication. These prices may change from time to time and may vary from the prices shown in individual Primark stores.
Look for our Primark Cares logo in stores for our latest unisex toddlers' and kids' style, and snap up positivity-packed essentials from the Primark Cares collection.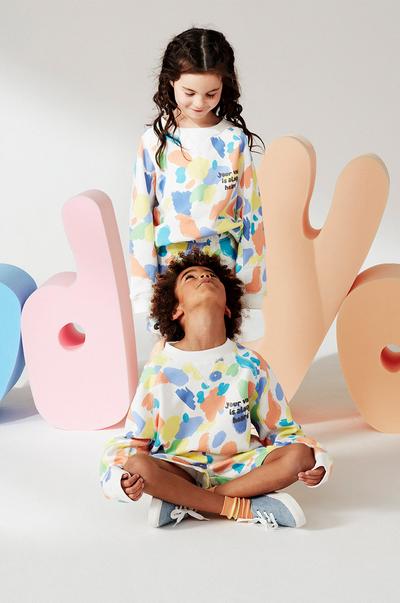 Mood-Boosting, Colorful Clothes
This year it's all about happy hues! Sun-soaked brights, pastel pops and feel-good prints aren't just for summer. Head in-store for allll the summery shades for your little one's wardrobe.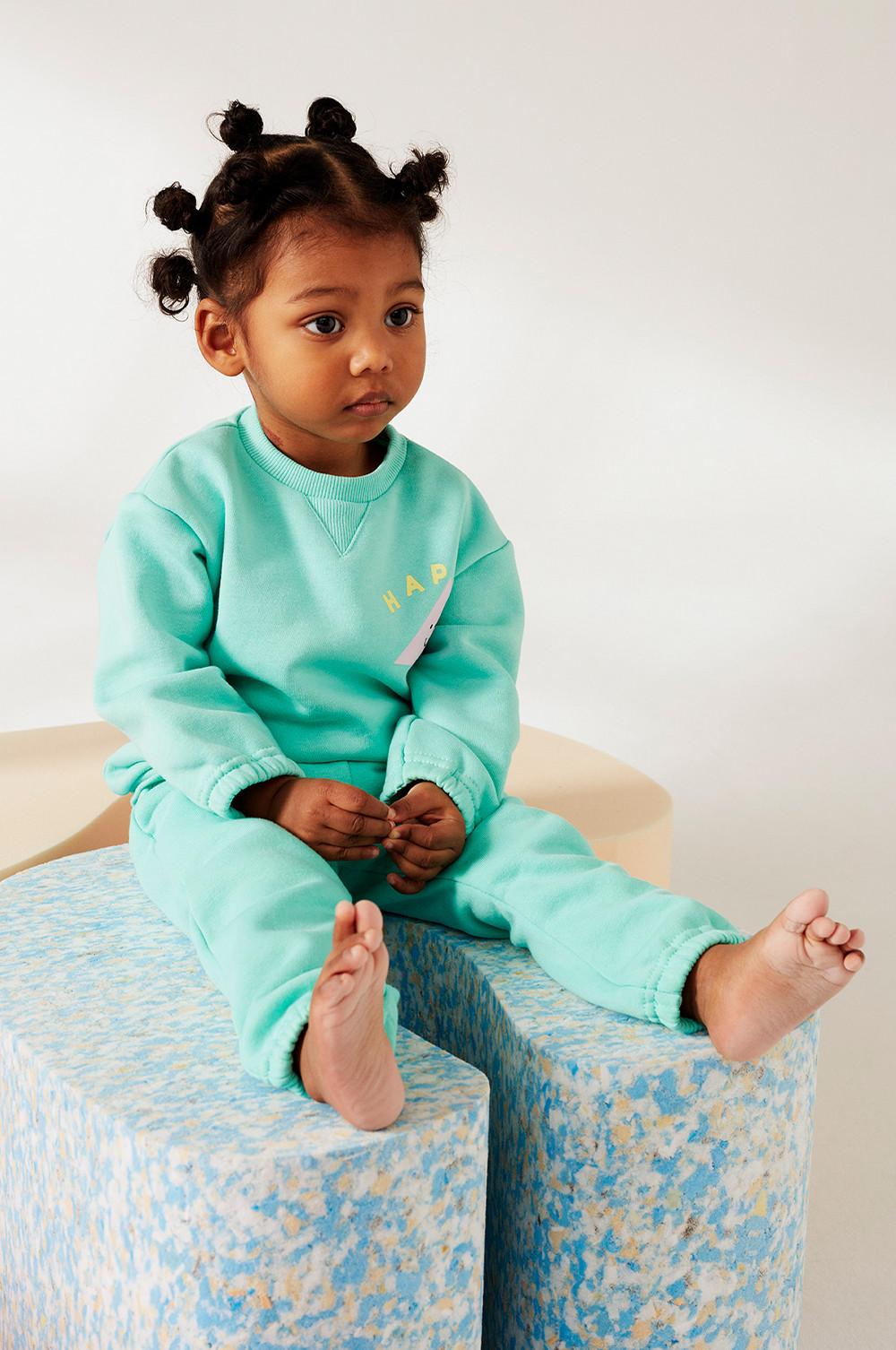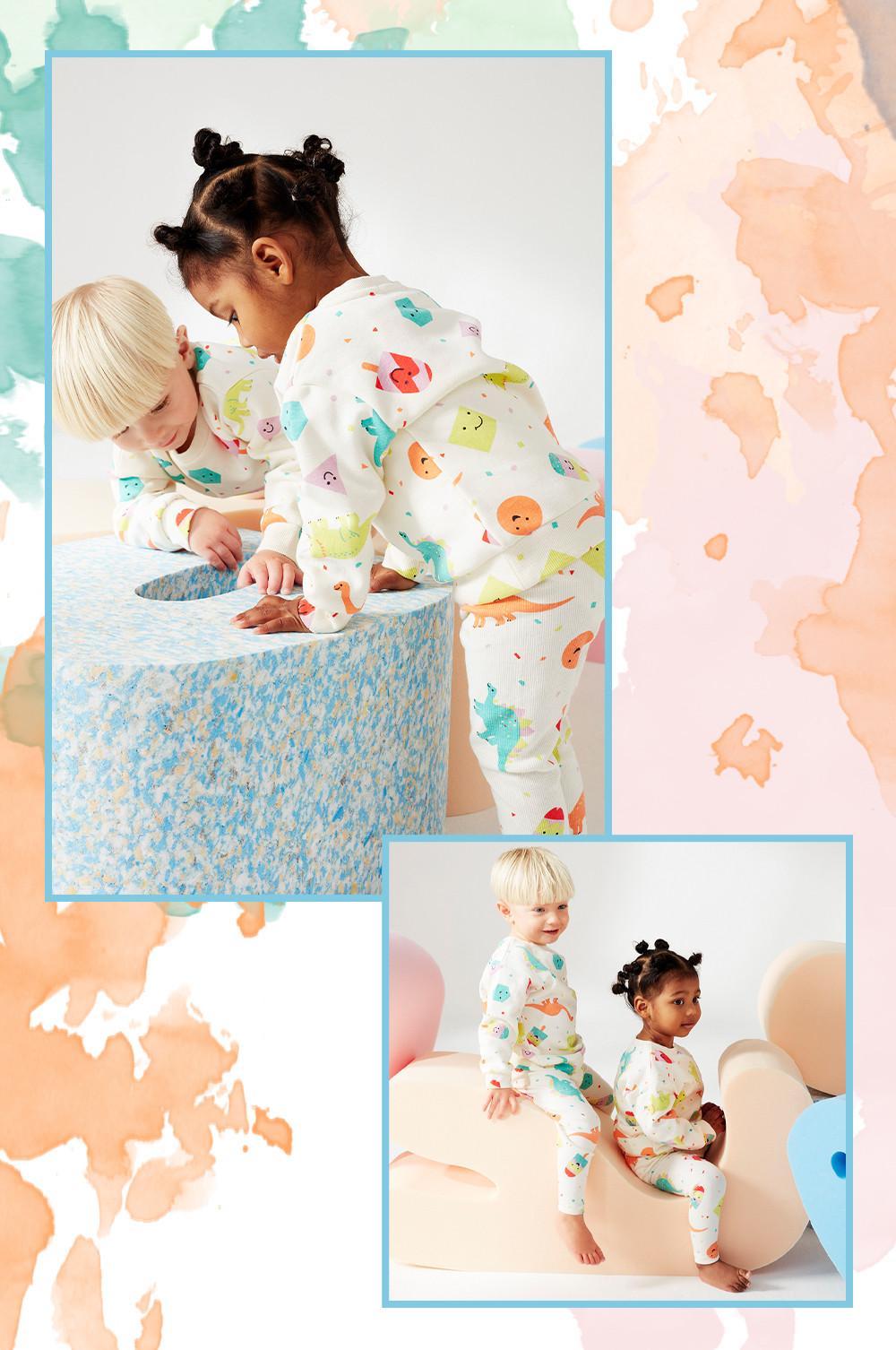 Got a fearless toddler? Let 'em clash colors and prints to their heart's content with our unisex collection. It's packed with adorable color block tracksuits plus animal-adorned and shapes-inspired sets.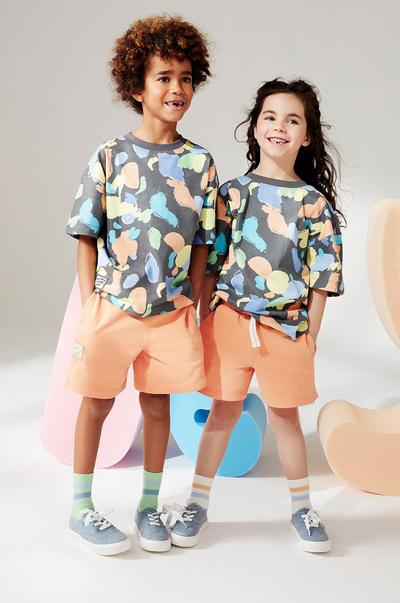 For older kids' we have loungewear shorts sets and tees with funky slogans and abstract pastel prints. Mood-boosting mantras feature in both collections to give your little one optimism-oozing outfits when they look in the mirror.
Kids' Vacation Style Ideas
We know trips with your tiniest tots means outfit planning for their little limbs (and yours). We're here to help! Let's streamline the packing process whether you're jetting off for winter sun or having a chilled spring staycay.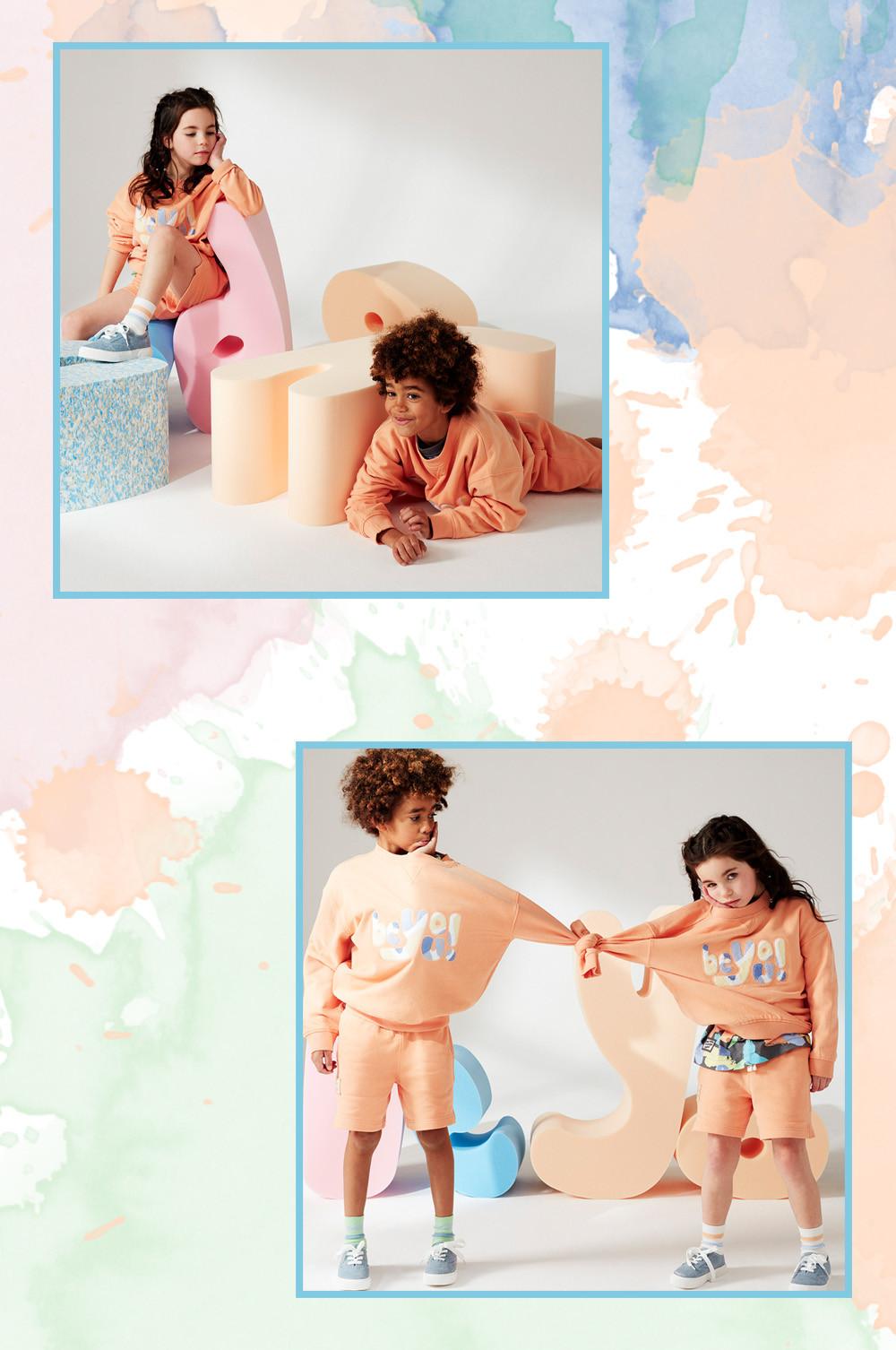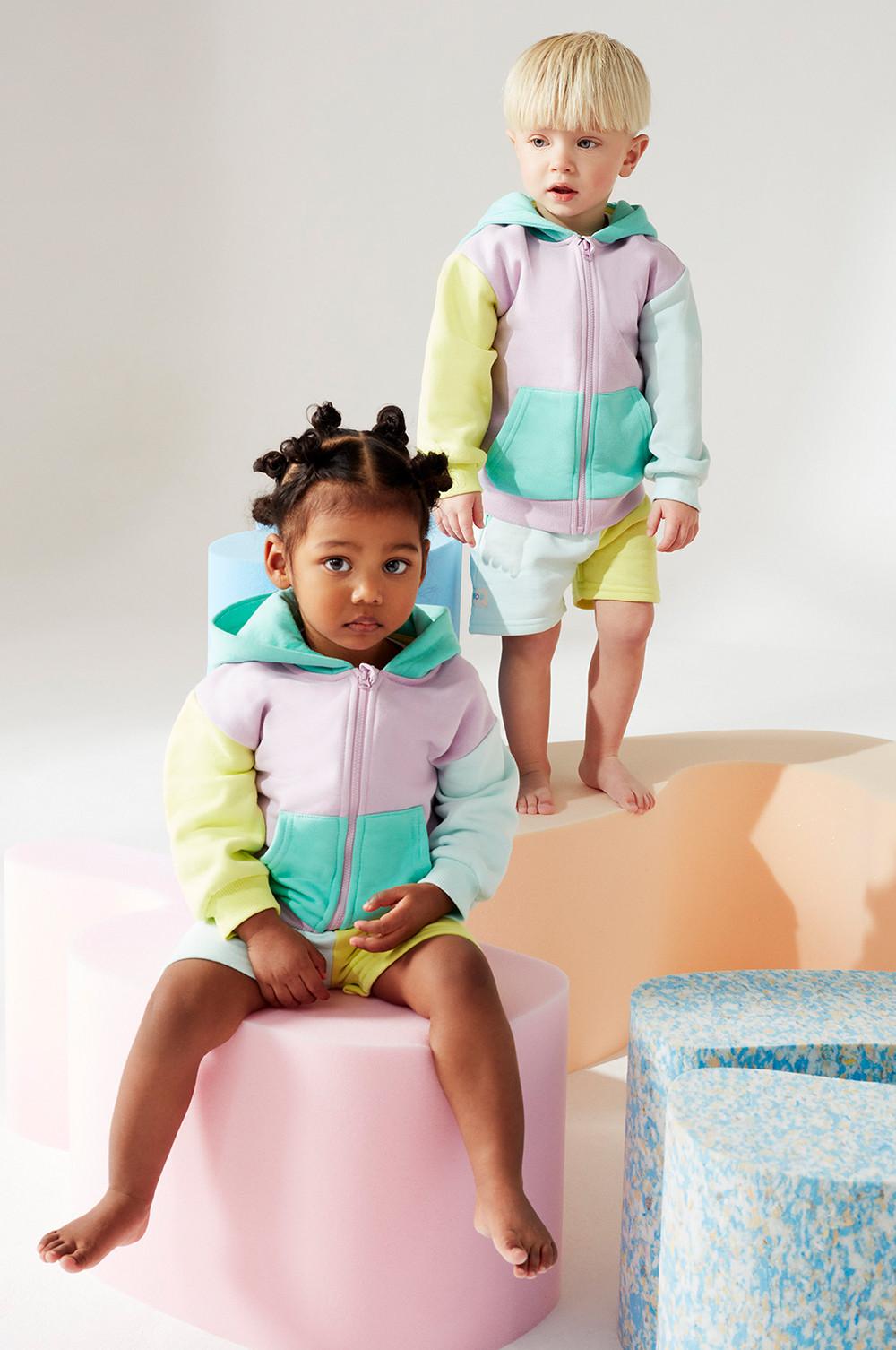 We're making squabble-free sibling swapping easy with the unisex styles and consistent colors throughout the collection. From vests and tees to tracksuit sets, their little looks are guaranteed to work well together whatever pieces you've packed.
Classic Kids' Denim Overalls
Balancing out brights is easy with go-to denim. Got their little jeans and shorts? This season it's all about overalls, too.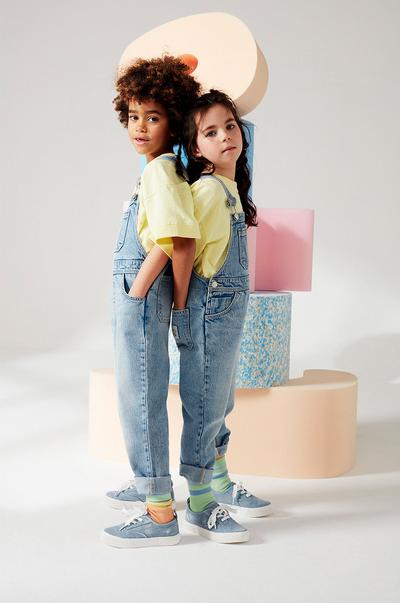 Just because they've grown out of sleepers doesn't mean it's over for one-piece style. Pair with slogan tees and sweatshirts in summer and finish with our serotonin-boosting socks and slip-ons.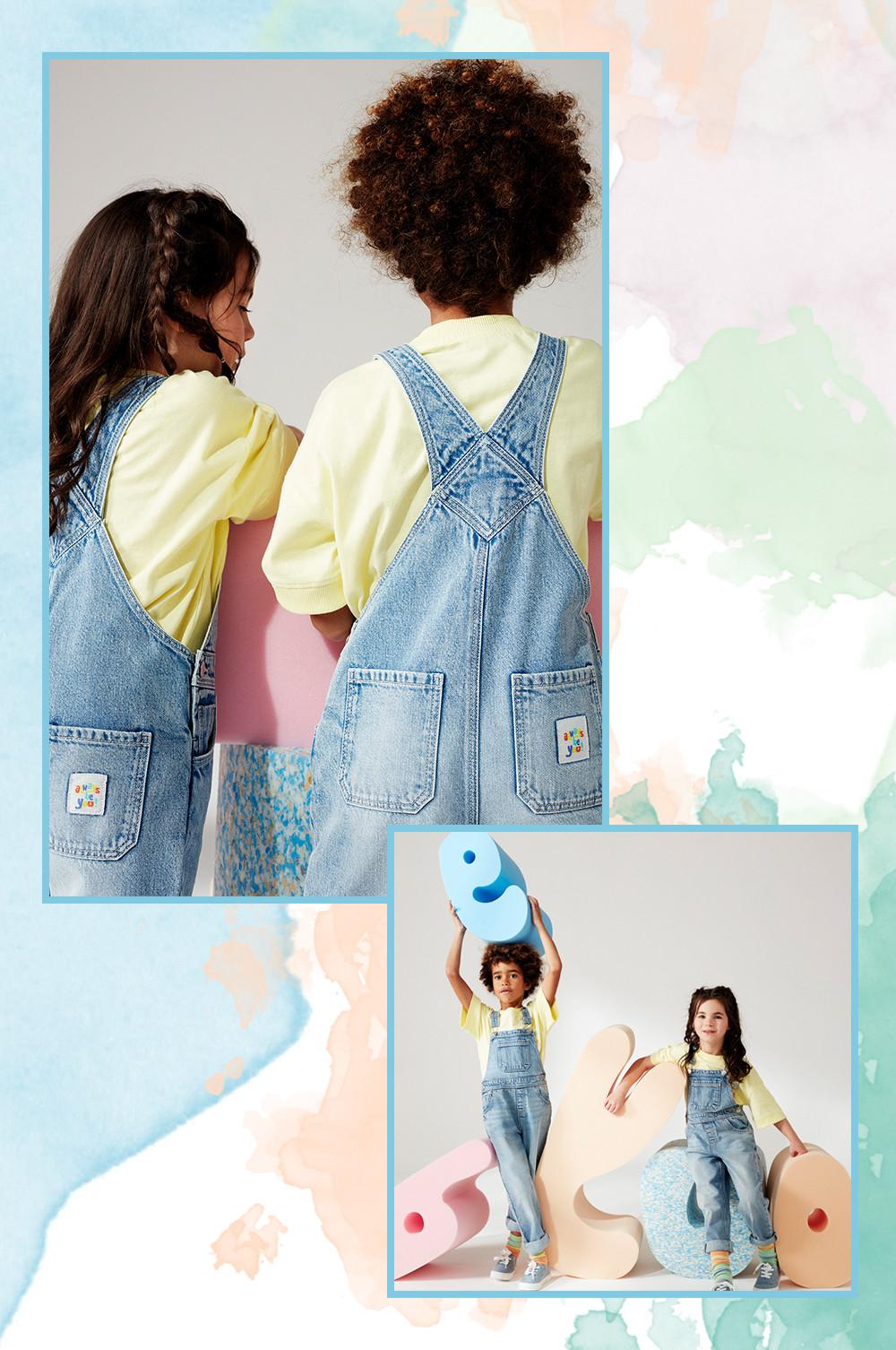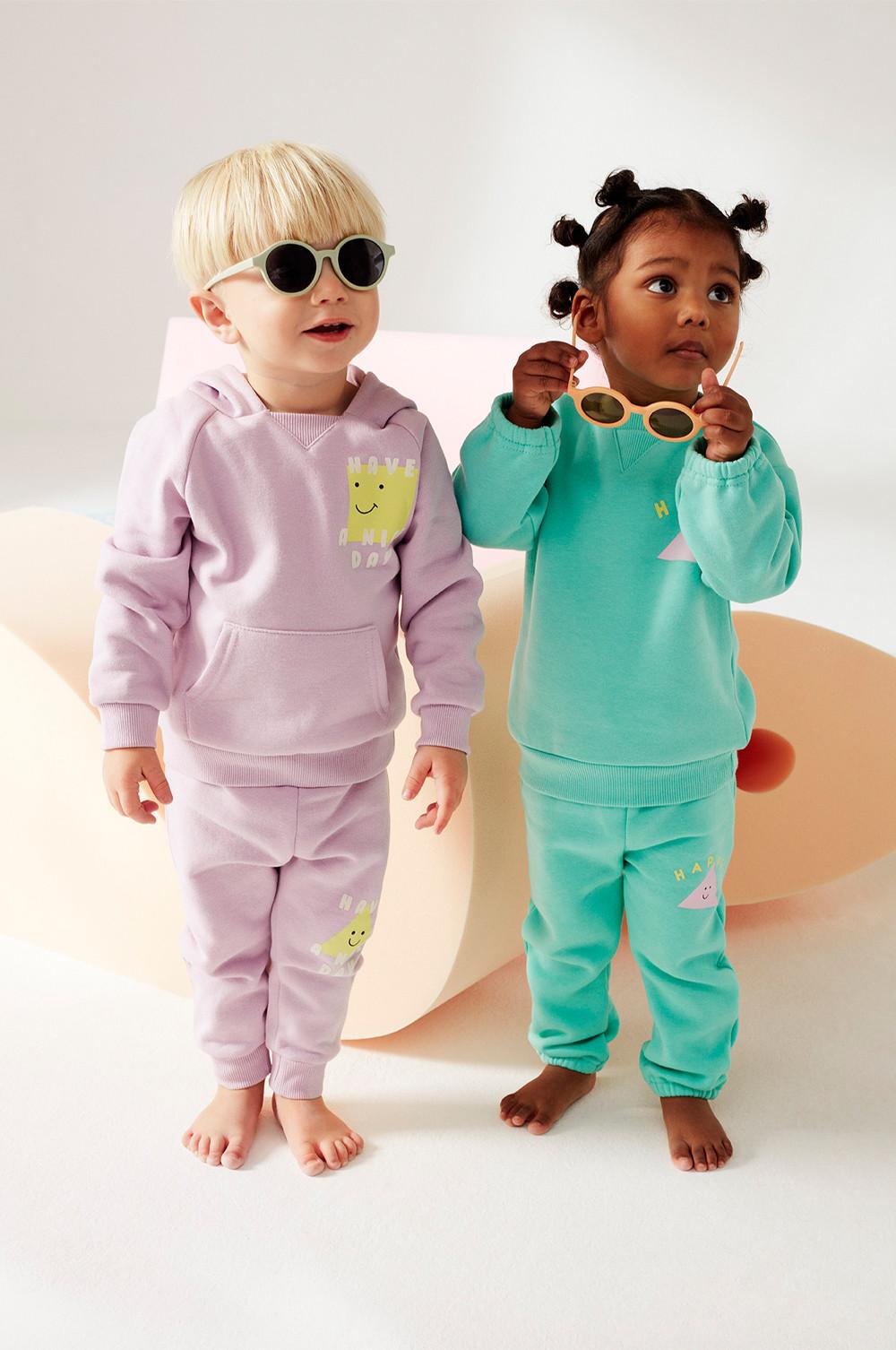 When it's cooler out, pair overalls with polos or chunky knitwear for a cute classic in every season.